3 Characteristics of an Authentic Irish Pub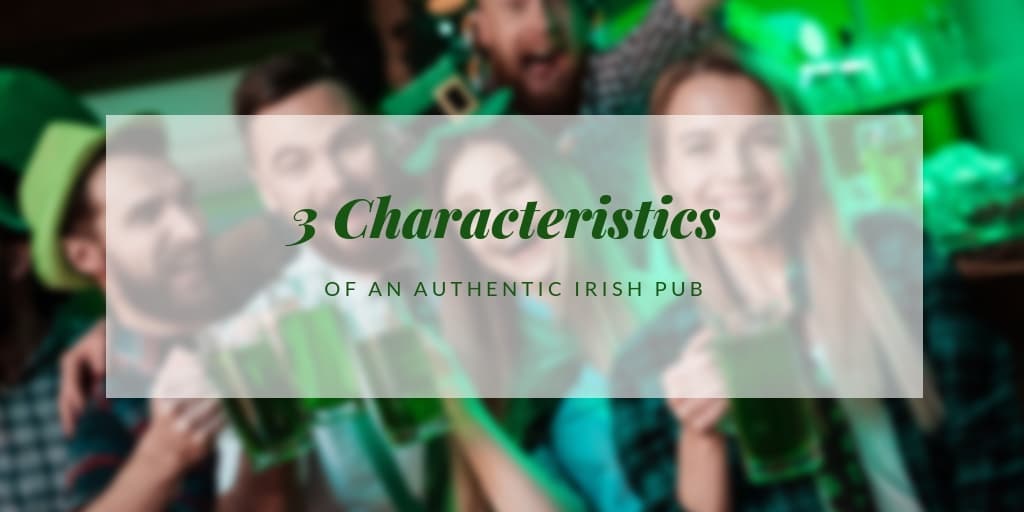 When you walk in to many of today's bars, it is not uncommon to hear loud thumping music and to find a young crowd dancing and drinking watery mixed drinks. As you can probably guess, this is not an authentic pub. Authentic Irish pubs are a bit more rare to come across these days. For that reason they are more sought after by many people. Although there is no written definition of an "authentic pub", there are a few specific qualities in a pub that make it truly authentic. Listed below are three generally agreed upon characteristics that make for an authentic Irish pub in today's day and age.
A dark, homey, old world decor. Most authentic Irish pubs are dark in color, consisting of dark hardwood floors, dark wood paneling, and dark wooden furniture. A pub should feel worn and somewhat old in order to feel like an authentic pub. Some people may even use the term "old-school" to describe an authentic pub. This is because many Irish pubs have been around for decades; some for over a century, even. These authentic pubs are filled with a long and detailed history, including old photos, signs, and memorabilia. Additionally, anything that is not made of wood will likely be green.
An extensive beer and authentic food selection. A pub is not authentic without a wide variety of beer on draft. Some Irish pub favorites include Guinness, Beamish, Murphy's, Harp, and Smithwick's. Many Irish pubs also offer a variety of Irish whiskeys. To accompany the authentic pub beverages, traditional and hearty Irish pub food should be offered. Some pub favorites include: corned beef and cabbage, fish and chips, and Irish stew with warm soda bread. Don't forget, no pub is considered authentic without shepard's pie.
A loud, friendly, and welcoming atmosphere. If you're looking for quiet place to sit, reflect, and relax, an authentic pub is probably not the place to do it. Authentic pubs tend to be loud, energetic, and boisterous. The room is typically filled with conversation and laughter. Bartenders are well-established and extremely friendly with their guests. Overall, walking into an authentic pub should feel as comfortable as walking into a friend's house. In addition to an inviting crowd, you can often find live music playing at authentic pubs as well. These musicians are usually locals, and some even unite to play music together. Irish favorites such as Whiskey in the Jar, Irish Rover, All for me Grog, and Molly Malone can be heard booming; and more often than not, the patrons can be found singing along exuberantly.
While there are other features that may help in creating an authentic pub setting, these are the "must haves" for any true pub. If your pub can boast that it offers some - or better yet all - of these features, then congratulations! Chances are you have what any true Irishmen - or anyone wanting to experience an authentic pub setting for that matter - would call an authentic pub. Cheers, mate!