3 Foods to Put in Your Restaurant Menu This Autumn Season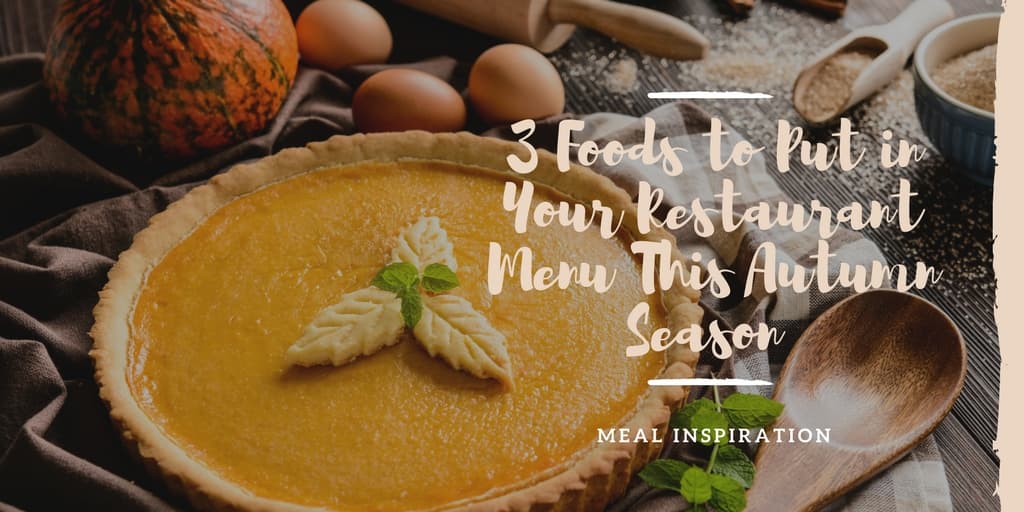 Are you looking for tasty and delicious foods to add flavor to your autumn restaurant menu?
Autumn signifies harvest time, which translates to an abundance of fresh fruit and vegetables. Take full advantage of this glorious season to add unique dishes to your restaurant's autumn menu. From slow-cooked stews made from game meat, to hearty soups crafted from popular fall vegetables like pumpkins and squash, there's a lot to look forward to this autumn. Here are three fail-proof scrumptious meal ideas that are guaranteed to be a hit this Fall!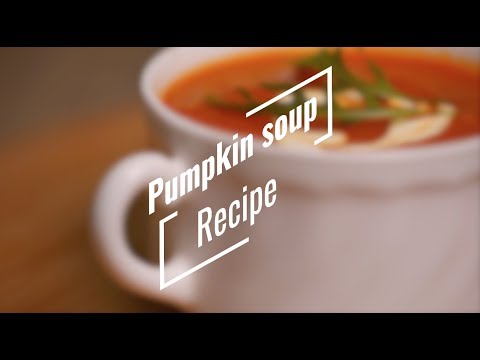 Starter/Entrée Inspiration: Pumpkin Soup Served with Chestnut Bread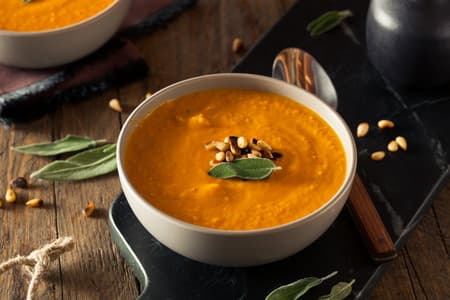 Pumpkins, squash and other wholesome vegetables can be made into soups and featured under the 'soups' section of your menu. According to Huffington post, pumpkins are a great selection for your autumn dishes because they are in season and as such will help keep your restaurant costs low.
Cook delicious pumpkin soup with us.
Why buy out-of-season vegetables when you can satisfy your customers with a delicious, nutritious and low-calorie meal?
Instead of serving the soup with traditional garlic bread, why not opt for chestnut bread because of the abundance of chestnuts in autumn? Make sure to serve the bread warm, it'll taste better with the melted butter and soup.
You can even add chestnuts to your pasta sauces and risottos as well. You should also consider pairing meals that feature chestnuts with Vino Novello (literally young wine in Italian). Vino Novello is a type of wine whose alcohol content is lower than typical Italian wine. The best Vino Novello's go on sale towards the end of the month of October, so keep an eye out for them. If you want to order straight from the source, a great place to start looking is wine estates in Veneto northern Italy.
Main Meal Inspiration: Game Dishes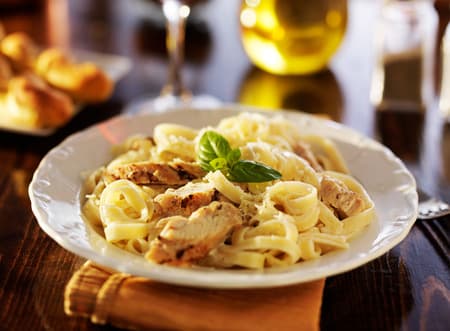 Autumn is hunting season and game dishes are always a welcome addition to any restaurant menu. They are filling, hearty, and remind many of us of our mother's cooking. This, of course, makes them the ideal comfort food for autumn evenings. The Spruce.com even puts game dishes on their top 10 list of winter-warming foods – all the more reason to add game meat to your restaurant menu!
Some of the more popular game meats to look out for are venison, hare, wild boar, deer and pheasant. If your restaurant is able to get fresh game meat, you'll be able to prepare delicious slow-cooked stews which can be served with ribbon pasta the likes of tagliatelle or pappardelle. You can also include the meat into your sauces to give them a distinct flavor.
Dessert Inspiration: Fig Cakes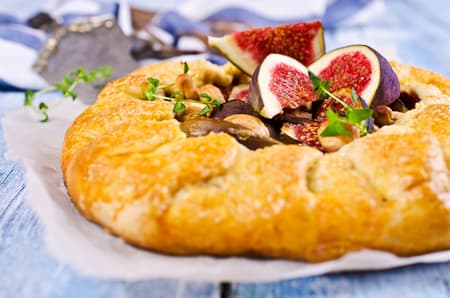 The health benefits of figs are numerous including being an excellent source of both fiber and vitamins. BBC Good Food explains the role played by figs in your diet and how you too can enjoy them all throughout autumn right into winter.
If you are looking for inspiration for your desserts, then consider placing an order for figs so you can make rich fig cakes. Figs are generally harvested starting in September. They make the perfect accompaniment during breakfast meals where they can be eaten fresh or as a jam. They can also be used as a key ingredient in making fig cakes which are rich and delightful and pair well with whipped cream for that extra indulgence!
Stand Out with Unique Signature Dishes
If you want to stand out this autumn, you should consider adding one or all three of the above inspirations to your restaurant menu. All it takes is one excellent signature dish to have people talking about your restaurant. And in no time, your restaurant will be the go-to-place for a date, a family meal or a get-together over delicious autumn inspired comfort food. Good luck and bon appétit!