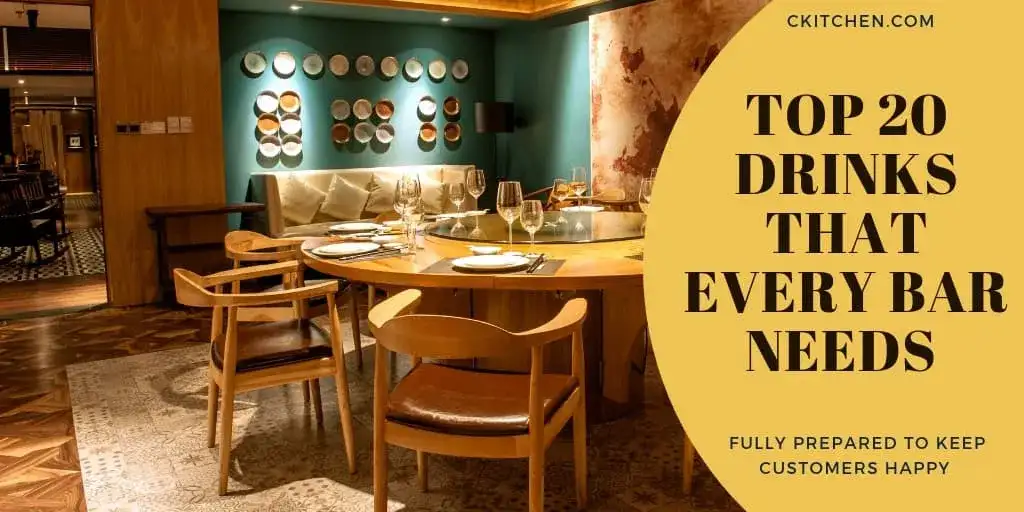 Top 20 Drinks That Every Bar Needs
The primary function of a bar is to ensure that people get the drinks they love – and for that reason, it's essential that all bar owners have all the right bar supplies. From commercial ice machines and quality drinks glasses, to popular alcoholic beverages and mixers, every bar owner needs to ensure they are fully prepared to keep customers happy.
Always Please Your Customers
Every bar owner should keep their customers in mind with every decision they make. One of the most important decisions a bar owner can make is what drinks they stock. If you're unsure about what's most important, take a look at these top 20 drinks.
1. Vodka
According to DISCUS, vodka is now the strongest-performing alcoholic beverage in the spirits industry, accounting for more than 32% of the market. This is a hugely popular drink that can be used in simple drinks, as well as a variety of common cocktails.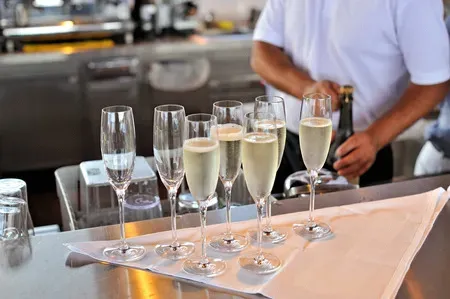 2. Champagne
Consumption of champagne in the United States has been growing decade on decade, and year on year. Champagne is much more than just a beverage enjoyed when celebrating – it's quickly becoming the drink of choice for people who want to relax and enjoy time with their friends, and bars that realize this are cashing in on it.
3. Ale
High quality craft ales are becoming more popular in the United States. This European culture of brewing a huge variety of craft ales is spreading from coast to coast, and bars can benefit from striking up deals with local breweries. Sell craft ale and you'll be promoting local industries and giving your regulars greater choice.
4. Popular Beers
It should go without saying, but beer is one of the most important beverages a bar will ever sell. More than 3,000 different breweries manufacture beer of all varieties, so as well as local craft ales, you should be sure to stock some of the favorites – and you know which ones those are!
5. Gin
The popularity of gin is increasing in the United States. Besides the classic gin and tonic, many cocktails prove popular as refreshing summer drinks. The Bramble, for instance, is a fruity summer cocktail that uses gin, fresh fruits, and ice.
6. Tonic Water
Tonic water is used in a variety of cocktails. Take the Hawaiian Barbie, for instance – a tonic water, pineapple juice, and coconut rum cocktail. There's also the Yellow-Bellied Sap Sucker, which uses lime juice, angostura bitters, ice, and tonic water. It's an important component for a lot of drinks, so be sure to stock up.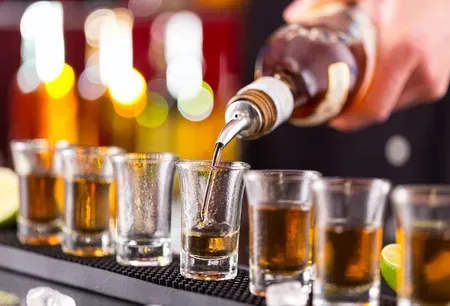 7. Whiskey
Whiskey sales in America are soaring like never before. In 2015, sales of whiskey reached almost $72 billion, meaning there is huge demand. Any bar should have a stock of whiskeys, from the classic brands, to more unique offerings that will keep avid whiskey lovers coming back for more.
8. Red Wine
Wine consumption in the United States is increasing year on year – and any good bar should be sure to have an ample selection of red wines available. This is particularly important if your bar serves food, as many customers like to pair a quality wine with their favorite meals.
9. White Wine
For those who don't like red wine, there is white wine. Don't underestimate the popularity of white wine – not only can it be drunk alone for its unique flavors, but it can be served with mixers. Wine spritzers, for instance, are an ideal summer drink.
10. Light Rum
Light rum is a light-bodied version of rum that is sweeter in flavor than dark rum. This can be enjoyed by itself, but is commonly used in cocktails.
11. Dark Rum
Dark rum is typically stronger in its flavors, having been aged in oak barrels. It's often considered to have a molasses-type flavor. It's hugely popular throughout the country, so don't underestimate its demand at the bar
12. Tequila
Tequila needs no introduction. Sure, it can be used in a variety of cocktails – but when customers are looking to have a good time, you can count on them order rounds of tequila, salt, and lemon.
13. Rye Whiskey
Rye whiskey is making a comeback. It's quickly becoming one of the most popular spirits America, and hopping on that trend is great for your bar business.
14. Vermouth
Vermouth, a fortified wine that is flavored with a variety of botanical extracts, is used in many a cocktail. Always keep a bottle handy!
15. Cointreau
This orange-flavored liqueur is usually drunk as a digestif or aperitif, but it can also be used in cocktails like Vermouth. It's always worth having the drink available at the bar.
16. Absinthe
Absinthe is one of the strongest kinds of alcohol a person can purchase – and it was only legalized in the United States in 2007. Today, however, it's a popular addition to cocktails. If you're keen to give your customers real choice, consider finding some high-quality bottles of this spirit.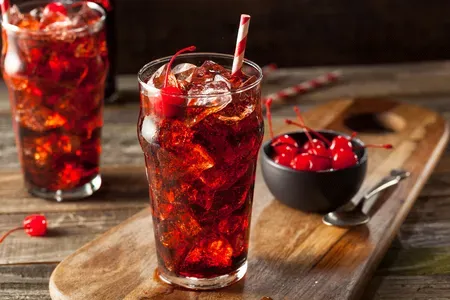 17. Coca Cola
Coca Cola is much more than just a non-alcoholic option for people who don't consume alcohol. It's one of the most popular mixers in the world, being combined with vodka, rum, and more. Having ice cold cans and bottles of Coca Cola will always prove popular with anyone in your bar. It's one of the most important bar supplies around!
18. Brandy
Brandy is made by distilling wine and is typically served after dinner. If your bar serves food, don't overlook this classic drink. It is often enjoyed by people in the same way as whiskey – so have some quality brandy glasses available for your customers, too.
19. Ginger Ale
Just like Coca Cola, ginger ale serves both as a drink, and as a mixer. Ginger ale is often mixed with whiskey, but can be used in a variety of cocktails and refreshing drinks. Keep bottles of ginger ale in your refrigerator, and you'll be sure to keep your customers happy.
20. Cider
Another drink that has long been more popular in Europe than the United States, cider is a refreshing alternative to beer. Along with classic apple ciders, a number of fruit ciders are also available – and are a must-have for any bar.
Drinks are the Most Important Bar Supplies
Remember that the drinks you serve are your most important bar supplies. Keep these 20 drinks in mind, and you'll be sure to keep all your regulars happy.