5 Sauces to the 5 Best Dishes of 2021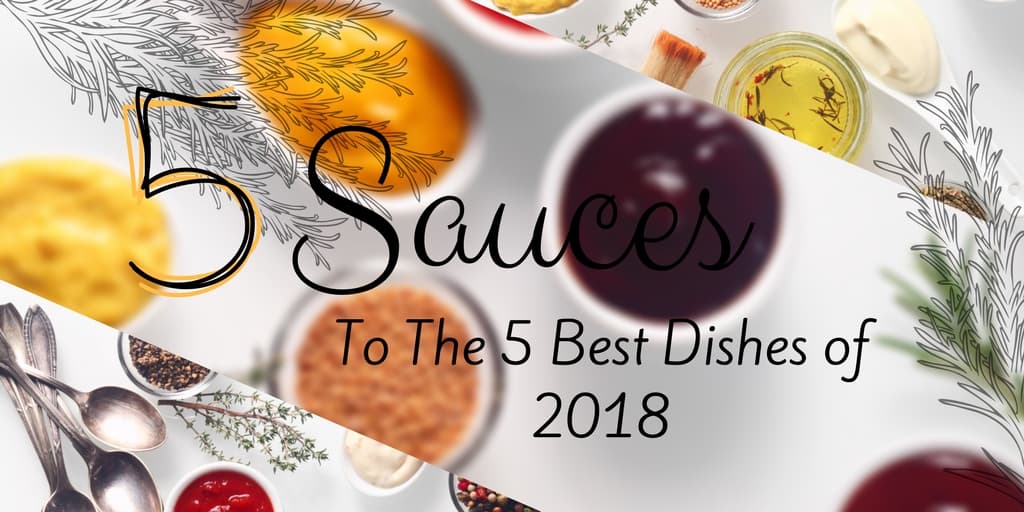 2020 went by so fast and now… better believe it, it's 2021!
And since it is the start of the new year, predictions and trends are a must (in everything), especially when it comes to food.
But instead of mainly focusing on what's "up and coming" dishes of the year, here is a run-down of the best sauces and their most suitable pair.
We all know that any meal can be gastronomically delightful with the right sauce. Yum!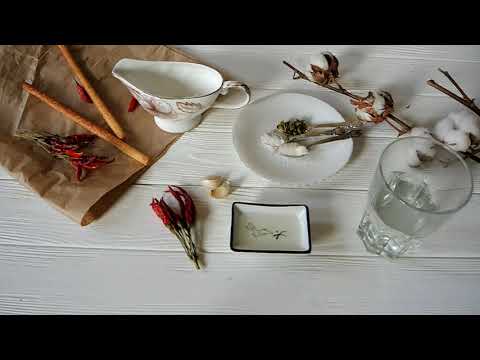 Korean Gochujang
Are you looking for a sauce that will give your dish that hot and spicy flavor you are craving for while the weather is still cold?
Forget about the sriracha sauce in your pantry because apparently, it is practically obsolete. If you want to keep up with the latest trend, web searches show that the hottest (literally and figuratively speaking) sauce this 2021 is the Korean gochujang. This bright-red hot pepper paste that is a staple ingredient in practically all Korean dishes is now making a food phenomenon.
While all Korean cuisine, from snacks to main dishes, includes a touch or more of gochujang, one of the most popular dishes that can't live without it is the hearty bibimbap. People from all parts of the world who have been bitten by the K-Pop bug are now into this dish of rice, topped with various colorful vegetables, meat, egg, sesame seeds, and flavored with gochujang.
With the continuous popularity of Korean culture, especially after it has invaded the American music scene, the craze over gochujang and bibimbap is not likely to subside anytime soon.
Adobo Sauce
The world is familiar with Filipinos as they are part of the workforce of practically all industries in all countries in the globe, but it was only in the 21st century that Filipino cuisine has started gaining grounds in the international scene.
People googling Filipino food on the internet has long doubled since 2012 as food critics and writers started noticing the flavors of the Philippines. In a report by international food and restaurant consultants Baum + Whiteman, Filipino food is expected to be part of American's dinner plate this year.
The most popular Filipino dish that has invaded Los Angeles, New York, and the rest of the world is adobo. It can be cooked using pork or chicken or a combination of both.
What defines this comforting dish is the adobo sauce, a mixture of soy sauce, vinegar, corn pepper, and other aromatic spices. There are many versions of this dish, but these staple ingredients make adobo distinctly Filipino. In fact, when you find your perfect adobo sauce, you can pair it with anything, including fish and blanched veggies, and you're good to go!
Sambal Sauce
Restaurant Business predicts that considering the interest piqued by Filipino cuisine, the food from other southeast Asian countries will also be popular this year especially sauces like sambal, a chili-based sauce originally used to preserve chilies since there are seasons where fresh chilies are not available.
Sambal is widely used particularly in Singapore, Malaysia, and Indonesia. Its flavor-profile is more than just common spiciness considering that it contains a variety of ingredients such as fruit, sugar, salt, citrus juice, shallots, and spices. It is often used as a condiment to add flavor to different dishes including rice, noodles, eggs, and many others. Sambal is one of the main ingredients of a popular Malaysian dish called "sambal goreng udang," made of sambal-flavored fresh shrimps.
Blueberry Barbecue Sauce
Healthy eating has been a trend for the past couple of years and is expected to continuously rise considering that a whole new industry has been created to cater to the surging number of people who are practically obsessed with health and wellness.
For those who are looking for sauces that are gut-friendly and contains natural ingredients, blueberry barbecue sauce is one of the answers. This fructose-sweetened (sugar from fruits) and slightly tangy sauce provide beautiful flavor to burgers and fish without hurting the tummy or raising blood sugar.
Zhug
According to a survey conducted by the National Restaurant Association among 700 professional chefs for the top food trends in 2018, ethnic condiments topped the list. This includes zhug, a hot sauce that originated from Yemen and is widely used in the Middle East, particularly in Israeli cuisine.
Zhug is made from fresh hot peppers (red or green), salt, garlic, coriander, black cumin, and other spices. While Zhug is a versatile condiment that enhances the flavor of all dishes, one of the most popular Jewish recipes is zhug added to chicken and rice.