A Guide to Starting Your Own Restaurant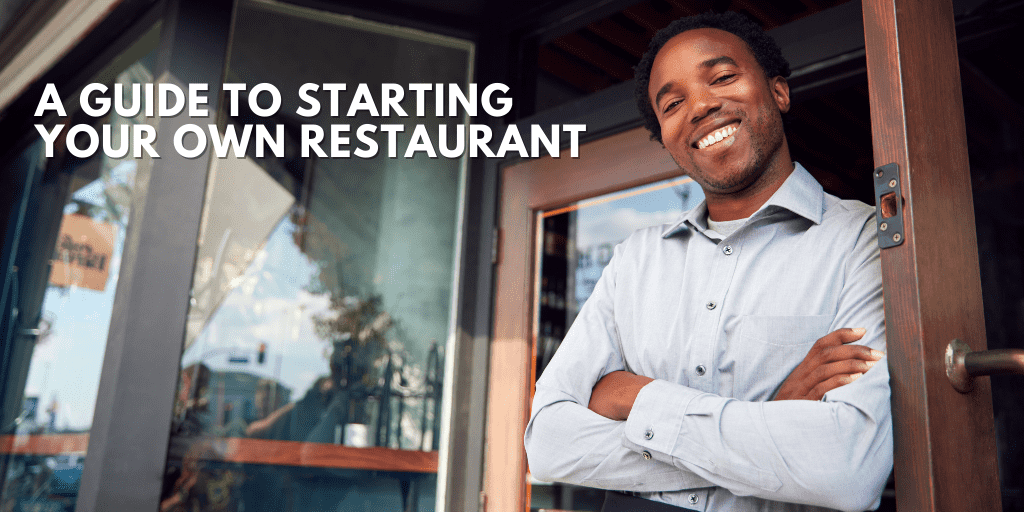 Over the past 40 years, the number of food-service operations have significantly increased from about 155,000 to about 960,000, so it only makes sense that people would aspire to start their own restaurants. Unfortunately, many restaurants fail during their first year of operation, due to a lack of thorough planning and necessary organization. Luckily, with the appropriate advice and assistance, this does not have to be the case for you. Here is a guide to help you start your own restaurant.
Target Specific Markets
There is no food-service operation in the world that is a number-one hit by all age groups and all types of people. Although many aspiring entrepreneurs may hope or believe that they are capable of pleasing everybody, the fact is that this is just plain impossible. The smartest move here is to target specific markets - just a small percentage of the overall market - and focus on only these people.
Decide Service Styles
For the most part, restaurants are grouped into three main categories: quick-service, midscale, and upscale. Quick-service restaurants are more commonly known as fast-food restaurants. These places offer foods that are quickly prepared and sold for a relatively low cost. In addition, these establishments typically include very casual dining areas, as well as drive-thru or take-out services. Midscale restaurants offer full meals, some by full-service and some by self-serve, at prices that are considered reasonable by most people. They are the middle ground between quick-service restaurants and upscale restaurants. Upscale restaurants are considered much more expensive, but they focus on the quality of their cuisine and are known for their full-service, fine-dining atmospheres.
Choose Food Style
People typically select the restaurant they visit based upon the type of food that they are known to serve. Therefore, it is important to make the type of food that your restaurant serves well-known to the public. Some of the most popular types of foodservice establishments in today's industry include seafood restaurants, steakhouses, family-style restaurants, casual-dining restaurants, ethnic restaurants, pizzerias, sandwich shops, delicatessens, coffeehouses, and bakeries.
Gain Experience by Working
No matter what type of restaurant you plan on starting, the best way to really understand the restaurant business is to work in the restaurant business. Finding an operation similar to what you plan on opening, and learning the ropes in this establishment, will give you significant insight into the specifics and logistics of the business, and will help you to truly succeed in all different areas when your time comes.
Develop a Business Plan
After getting the hands-on experience that you need, the next step is to formulate your business plan. Having a thorough business plan is the most critical step in this entire process. Furthermore, it is important to have all of your plans and ideas mapped out on paper before taking any major steps.
Plan your Funding
The amount of funding that you need to start your business depends on a number of different factors, including the type of business, how much equipment you need, your inventory, facility, marketing, and of course, how much money you already have to begin with. Some suggestions for funding sources include family and friends, partners, fundraising, and government programs.
Choose a Location
The facility you choose for your restaurant is going to be one of your largest investments. Therefore, it is important to put a lot of thought into your decision about a facility. Here are some factors to consider when deciding on a location:
Anticipated sales volume

Accessibility to potential customers
Amount of rent you can afford to pay
Limiting or restrictive ordinances

Traffic density
Customer parking

Proximity to other businesses
Lease terms

Future development plans
Layout & Design
The layout and design of your establishment are two critical factors contributing to your restaurant's success. The main areas to consider when developing the layout and design of your restaurant are the dining room, kitchen, storage space, and the office. As a reference, existing restaurants typically allot 45-65% of their space to the dining area, 35% to the kitchen, and the remainder to the office and storage space.
Hiring Employees
One of the biggest challenges in the foodservice industry is hiring and employing qualified laborers. The turnover rate in this type of business is very high, making this task somewhat difficult to do. Here are several steps you can take to make hiring a bit more easy and successful:
Develop a comprehensive HR program

Establish a pay scale

Create an application for all prospective employees to fill out
There are also several categories of personnel in the restaurant business that you will need to consider, including managers, cooks, servers, bussers, dishwashers, hosts and bartenders.
In conclusion, starting your own restaurant may seem like a great idea and like a piece of cake at first thought. Don't be fooled! There is so much more to process than what first meets the eye. Be sure to consider all of these helpful tips before making the leap!