Promotional Ideas for Your Restaurant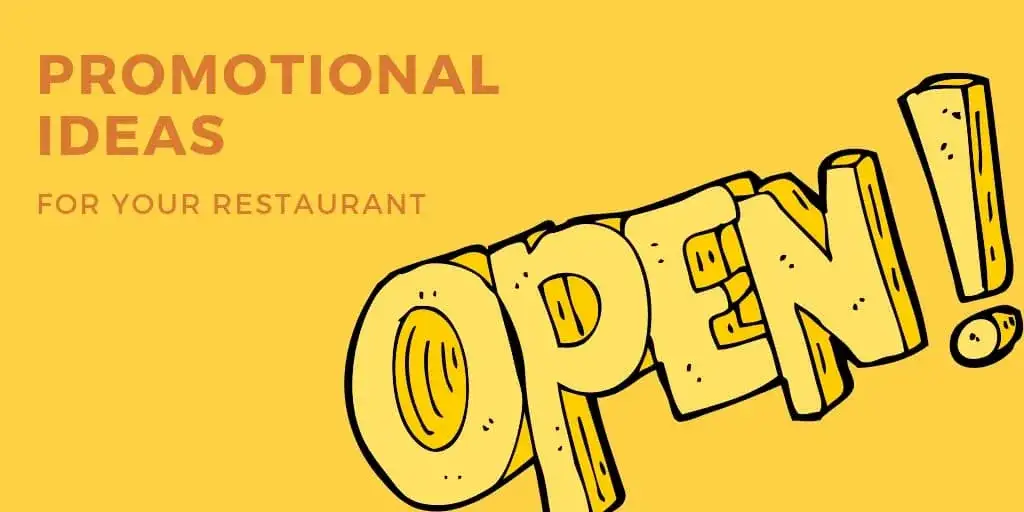 A well-designed restaurant, flavorful menu, and friendly service are certainly aspects to restaurant management that can earn you more business. While these necessities can certainly help you retain your loyal customers, you'll still need more than a simple word-of-mouth from your current clientele to ensure that your restaurant stays profitable. Creative promotions can boost your restaurant's earning potential and customer acquisitions. Here are a few promotional ideas for your restaurant that you can incorporate quickly and smoothly.
Partner Up!
The best way to tap into the local market is to partner up with some of your local artists. Trendy, artistic ways of marketing your restaurant and menu can capture the attention of new and younger clientele. There are a few ways to incorporate local talent into your marketing and promotional efforts:
Purchase New Wall Decor: Even a newer restaurant can benefit from decor refreshment every few months, and with the addition of some local names attached to your wall art, you're sure to draw in more attention from customers in the waiting areas.

Hire for Freelance: Did you recently invest in a new chalkboard wall for your menu? Are you revamping your menu for the changing seasons? Local artists are usually always willing to do a little freelance work on the side, and their art can add a level of uniqueness to your restaurant to set you apart.
Upsell and Suggestive Sell
If your staff haven't already been trained in these key techniques, then now is the time! Upselling an item to larger sizes (would you like a medium for a quarter more?) can slowly tack on added revenue to your tickets. Suggestive selling (would you like a side of fries with that?) can also boost ticket sales while showing guests the options that they may have overlooked! Even those who have been trained in these techniques could likely benefit from a refresher course in these business basics.
Deals, Specials, and Themes
Sure, you've probably already pushed out your fall menu for the season, but don't forget about the potential for weekly specials and deals. Football season is one of the best times to capitalize on sports, especially if your restaurant has a television. Consider nightly specials for certain games that have a theme, offering guests an easy and delicious choice for their football game either in your restaurant or for take-out purposes.
Try a few of these promotional ideas in your restaurant to make the most out of your marketing efforts!

DAMON SHRAUNER
Sales Consultant
E Friedman Associates Inc
T: 516-882-1955
D: 712-389-6805
F: 605-782-9015
damon@ckitchen.com