Serving Stations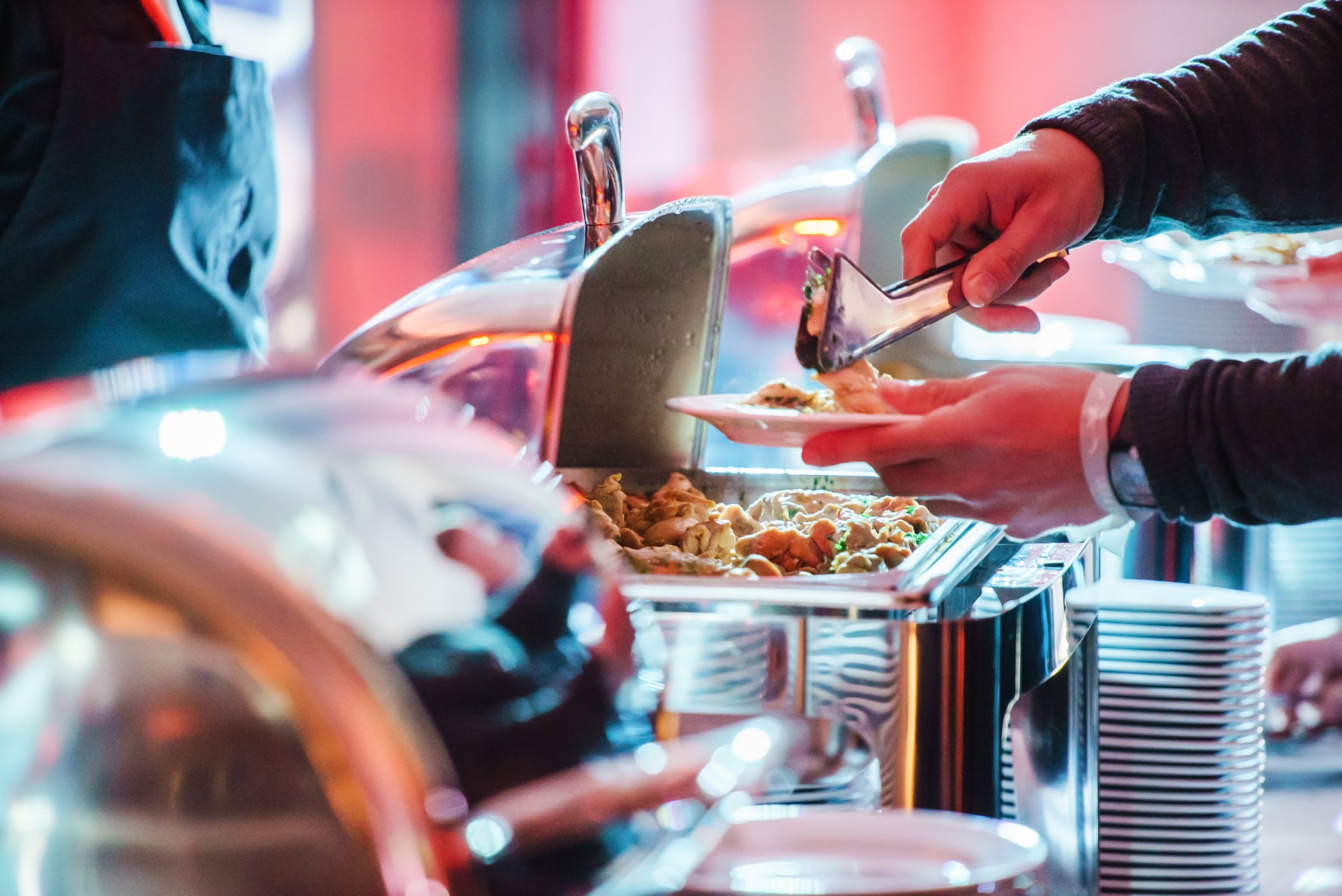 Restaurants who offer a buffet line or hotels with a continental breakfast need to invest in specialized equipment to handle self-service tasks. Sometimes, a blend of self-serve areas and employee-managed stations is the best way to cater to your buffet crowd while maintaining an air of professionalism. Thus, restaurants, hotels, and cafeterias that offer a buffet will many times also invest in serving stations for a variety of food items. Here are a few serving stations to keep in mind when planning your buffet.
| | |
| --- | --- |
| Serving Counter Type | Guidelines |
| Carving Counters | Equipped with a heating lamp and cutting board, carving counters are ideal for fresh slices of meats. Simply keep one of your staff members on duty to slice meat on demand for guests to give a more upscale feel to the buffet line. |
| Beverage Serving Counter | Store fruits, beverages, and other pre-packaged items for easy-access. These are ideal for hotels and other self-serve, casual buffets where guests could potentially take select grab-n-go items with them when they leave. |
| Frost Top Counter | Mechanically-cooled frost top counters have more versatility than drop-in units, as you can simply place items in containers atop the flat surface. Consider this for salad bar areas and small, individual servings of desserts that can be easily picked up (such as tarts or karafs of creme brulee). |
| Ice Cream Serving Counter | The bonus at the end of a lunch or dinner buffet is an ice cream bar where guests can either serve themselves scoops of fresh, hard ice cream or an employee can be stationed to service customers who need assistance. |
If you're considering a serving station or counter for your buffet, give me a call today. I'd love to help you sort through our options to design the best setup for your buffet.
LENNY TELLER
Contract/Design/Engineering
CKitchen.com
E Friedman Associates
(917) 335-1127
lenny@efriedman.com