5 Oscars Gold Dishes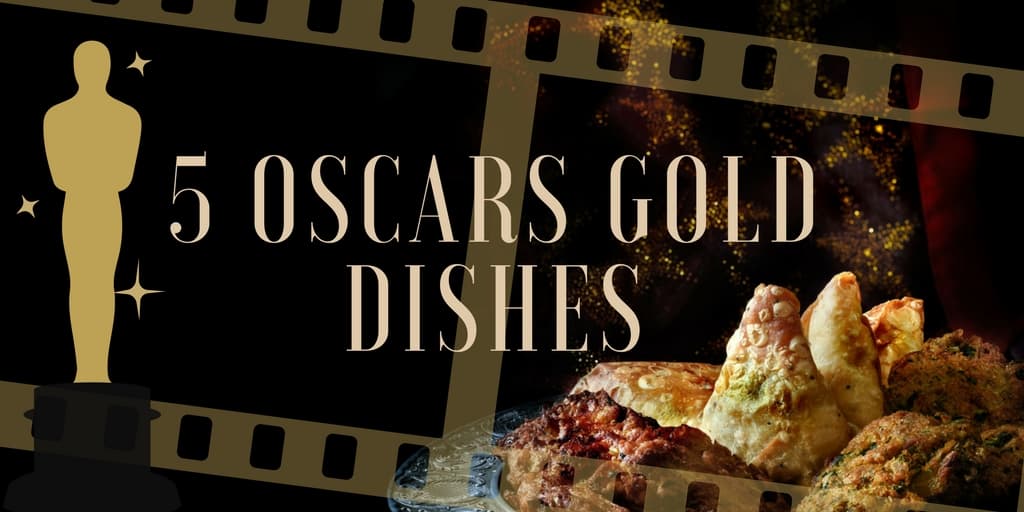 The Oscars are going to air soon. And, if you're a film buff or have a film buff in the family, you are probably already aware of what an important day "Oscar day" is.
With that said, how better to celebrate the Oscars than having a fun party? Whether it's just a party for your friends and family or you invite the whole neighborhood and then some, food is a necessity to have a great time.
So, with that said, what should you prepare for your Oscar party? No matter how big or how small, we've got you covered with these 5 Oscar-worthy recipes.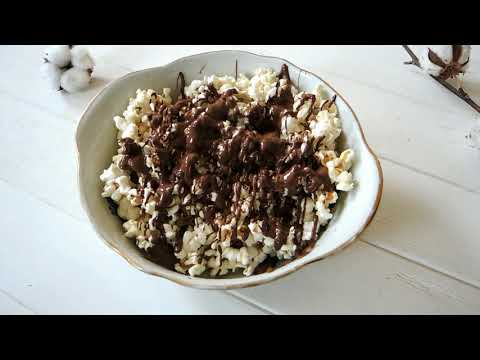 1. Oscar-Shaped Goodies
Ready for another simple but great idea?
Consider making cookies, bread, pizza, or anything in between in the shape of that oh so coveted Oscar award. You can either make it yourself via freehand or download a pattern off the Internet.
2. Make Something Inspired by Your Favorite Film
Another thing that you can try out for your Oscar party is making a dish inspired by your favorite film.
After all, whether they are Oscar-nominated or not, the Oscars are all about the movies!
Thus, if your favorite movie is Pretty Woman, for example, you could whip up some chocolate-covered strawberries and order some champagne to be reminiscent of that much-loved hotel room scene.
You could even have your friends bring dishes inspired by their favorite films. And, if you truly want to get creative, you could play a game in which your guests guess about which movies each dish is from. It's easy to make that super enjoyable and creative!
Of course, if you are a little more focused on the present, you could easily research the nominees and them make dishes related to those films specifically.
No matter what you end up doing, the possibilities are truly endless when you make the choice to go with film-inspired dishes.
3. Popcorn Perfection
No matter what type of event you are hosting, whether it is upscale and classy or relaxed and fun, pretty much everyone can agree that, when they think of the movies, they think of popcorn.
So, to play on this theme, consider having a "popcorn bar." It's one of the cheapest and most fun ideas out there, especially since popcorn barely costs anything. You can even make it incredibly easy by investing in an air popper, which pops popcorn really quickly and without the use of oil or anything else.
To make this idea come to life, simply pop as much popcorn as you think you will need (and then some) and then add a variety of toppings for people to perfect their own popcorn.
There are many commercial popcorn seasonings that you can buy, but also keep in mind that many people like unconventional things on their popcorn, such as chocolate candies, hot sauce, and more.
4. Bake Up Some "Dressy" Cookies
If you want to make something fun and easy for your Oscar party, how about some "dressy" cookies?
To create this delectable dish, simply bake up cookies in the shapes of dresses and/or tuxedos.
Shaping these cookies yourself isn't all that hard if you have a creative bent. But, if you do not trust yourself to do the deed, you can buy "fashion" cookie-cutters in a wide range of different outfit shapes.
Once the cookies are baked, you can either "dress" them yourself, or, if you're looking for a fun party activity (maybe during the commercials), you can provide your guests with icing and other accessories to recreate their favorite looks in cookie form or perhaps even come up with some of their own.
5. Stick to the Classics
If all else fails and these recipes are too demanding for you, or if you just want something simple, then stick to the classics...just like the movies do.
Traditional favorites, like chips and dips, cut veggies, and other basics are all just fine as long as you are with friends.
No matter what type of event you are hosting, whether it is upscale and classy or relaxed and fun, pretty much everyone can agree that, when they think of the movies, they think of popcorn.
Get creative and allow for all types of toppings. If worst comes to worst, you can always sample each other's creations and laugh about the different "popcorn recipes" that people have come up with.
As you can see, there is certainly no right or wrong way to celebrate the Oscars, especially not when it comes to food.
As long as you have creativity, friends, and a television set, you should be good to go.
So, whether you try this recipe, several of them, all of them, or come up with something that is totally new and different, you and your friends are practically guaranteed to have an awesome time together.