How to Open Cooking Lessons in Your Restaurant?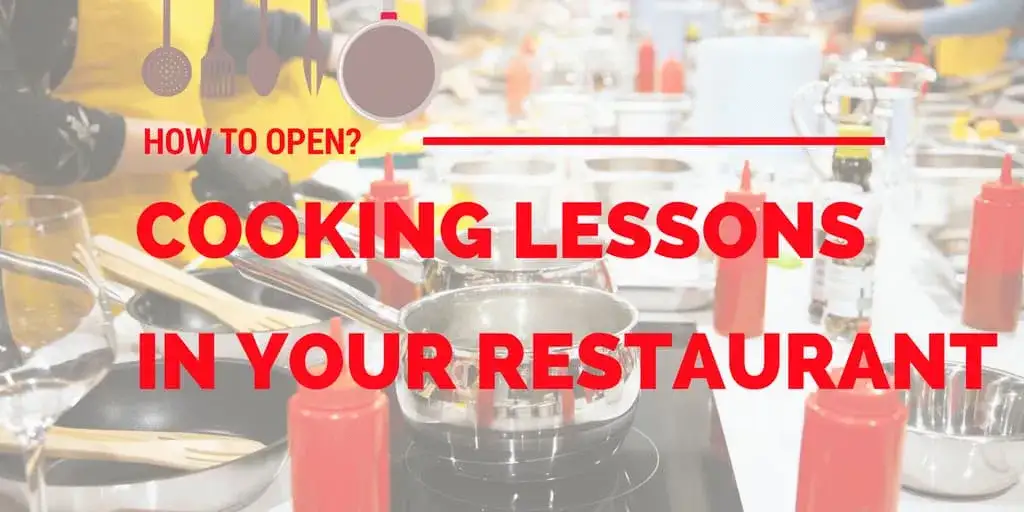 If you want to know how to open cooking lessons in your restaurant, it's not actually that difficult.
Even though people are extremely busy these days, cooking classes can be quite popular. People love to get out of the house, meet new people, and learn new cooking skills. It can be relaxing and fun, and a way to clear out the stress of a challenging workday.
Creating a cooking school can also be extremely fulfilling, especially if you love food and you love to teach.
It can also be profitable, depending on your location and the interest in your particular kind of cooking.
10 Considerations for Opening Cooking Lessons in Your Restaurant
Opening a cooking school or starting cooking classes can be a blast. But, before you get started, consider these questions:
1. What Are Your Local Laws?
Of course, you must first check with your local government to see if you need any extra permits or licenses to open up cooking classes along with a kitchen.
But even before you have had the official go-ahead, you might also want to think carefully about your cooking classesand who you want to teach.
2. Who is Your Audience?
Do you want to teach cooking to prospective chefs? Or would you rather teach foodies about gourmet cooking for the home? Perhaps you would prefer to teach parents how to make affordable, easy meals for the entire family.
3. What Are Your Competitors Doing?
You should, if you can, try to attend other cooking classes in your area to see what your competitors are doing. They can give you some ideas of what to do as well as what not to do.
4. What is Your Cooking Niche?
Likely, the type of cooking you will teach will be related to the food you sell at your restaurant. If you have a health-oriented restaurant that focuses on raw food, then the obvious choice would be to offer classes in raw food creation.
5. What Is Your Space Like?
Take a good look at your space and consider how many students you would be able to teach at once. Will your cooking classes be more about demonstrations, or will students have the opportunity for hands-on cooking experiences?
If so, you will need set up "stations" for students, possibly in teams of two or three, with enough room for cutting and prepping the food.
6. What Equipment Do You Have or Need?
Depending on how many students you teach at once, and how hands-on your classes may be, you may need more kitchen gear. Mixing bowls, saucepans, blenders, cheesecloth, rolling pins, you name it, make sure you have enough for the classes you want to teach.
7. Who Will Be Teaching the Cooking Classes?
Will you be teaching or other chefs at your restaurant? Will you be bringing in guest teachers? What are their credentials?
8. What Is Your Marketing Plan?
If you have an existing, large local mailing list, then you will have a big head start than if you just opened up your restaurant and your Facebook "likes" are at about five people.
Will you be advertising your cooking school in local newspapers, on social media, or via flyers? What about local television? Do you have a budget in mind for your advertising?
9. Will You Be Offering Single Classes or a Diploma Program?
Single classes offered to the general public would most likely be a lot less red tape than opening up an official cooking school that offers diplomas to wannabe chefs. For the latter, you might need to register with your state and follow certain guidelines for accreditation or licensing.
10. Have You Considered an Online School?
By teaching online, you can reach a wider audience and work with students all around the world. You can teach live classes, requiring a webcam, or, you can record classes in advance, requiring a video camera and some editing software. The sky is the limit!
Teaching Cooking is Very Fulfilling
Despite the potential hoops you may need to jump through to get started, teaching cooking is very fulfilling. Good luck!