Chalkboards for Your Restaurant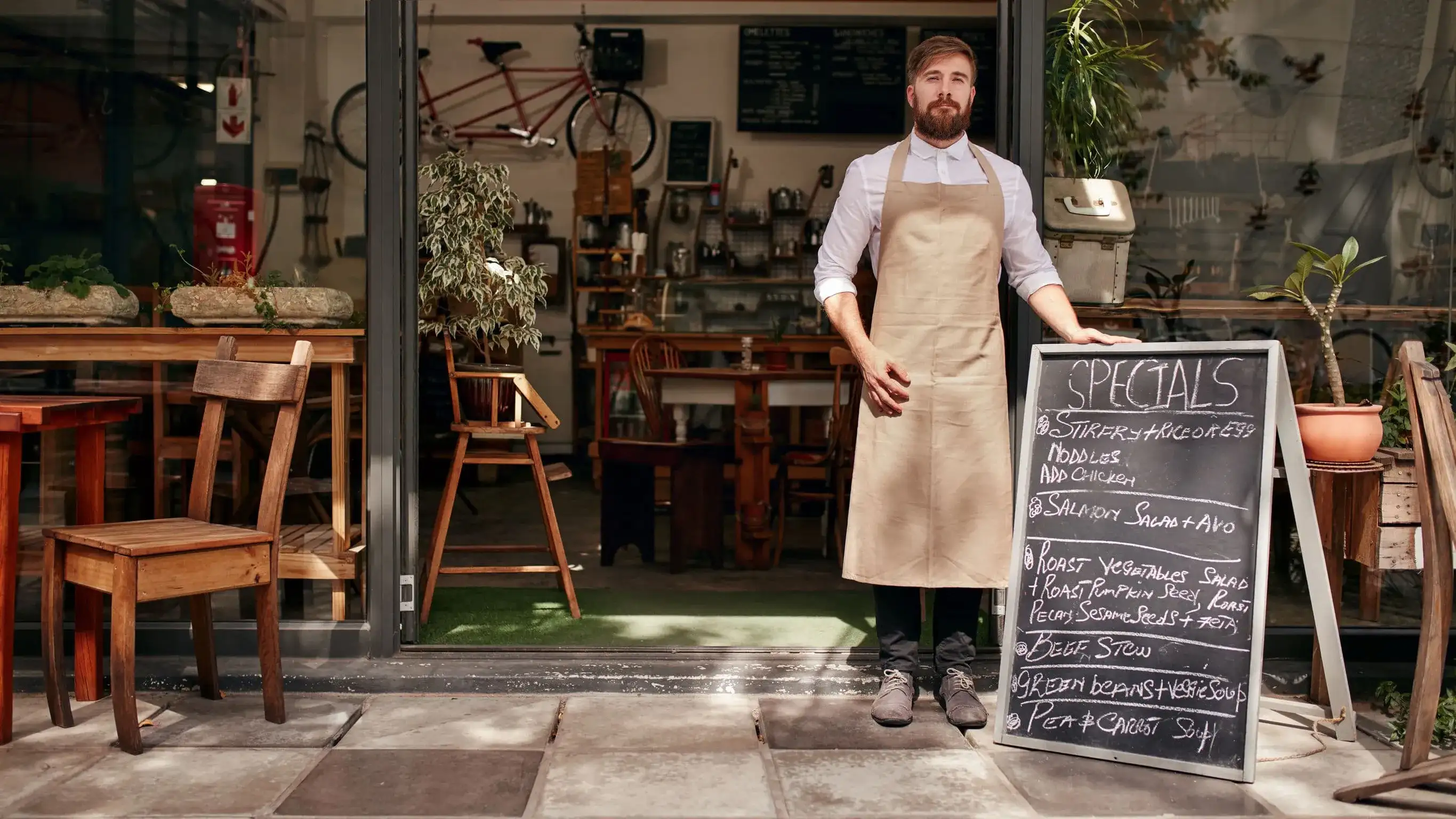 If you've ever stepped foot in a hip cafe or trendy coffee shop, then you've probably seen the amazing chalkboard art that typically accompanies their menus. Consider Starbucks, for example, who always uses chalkboards in different areas of their menu to highlight specials, emphasize new flavors, and give baristas a chance to connect with the customers. Clever chalkboard signs can even be placed out on the sidewalk in front of your restaurant to attract guests and get some social media buzz (people can't resist a clever chalkboard or some amazing chalkboard art!). Check out some of these chalkboard ideas to see if any will resonate with your restaurant setup.
Chalkboard Wall
If you're looking for a lot of impact and can sacrifice wallspace for it, then a chalkboard wall is a sure-fire hit! Simply invest in chalkboard paint from any of the local hardware stores or craft stores, and you can paint directly on a section of wall. Many will opt for this in a customer waiting area or behind the hostess stand, depending on whether or not you'd like guests to have access to the wall itself.
Chalkboard Menu
Your regular menu can be highlighted with strategically-placed chalkboard sections, allowing for your staff to continually update specials and highlight new flavors for certain items. Be sure to put your most creative and/or artistic staff members on this duty, as a chalkboard menu with simple writing is about as effective as scribbling your menu on a napkin for a guest. It can have the opposite effect as was intended and can detract from your message.
Chalkboard Sidewalk Sign
If your restaurant has the benefit of some outdoor sidewalk space, then you can simply invest in a fold-up chalkboard sign to help reel guests towards your front doors. Here, you can get a little silly with jokes or colloquialisms instead of sales'y. Remember, some guests may choose whether or not to step foot in your front door based on how they perceive your restaurant, so this sign in particular can make or break the ability for you to earn a new customer. You can also post your menu on the front window to give guests a trail of information from your sign to your door and then - hopefully - to their table!
Chalkboards are all the rage. Be sure to use them wisely in your restaurant to add an extra layer of communication and friendliness to your restaurant's design!