7 Awesome New Year Restaurant Party Ideas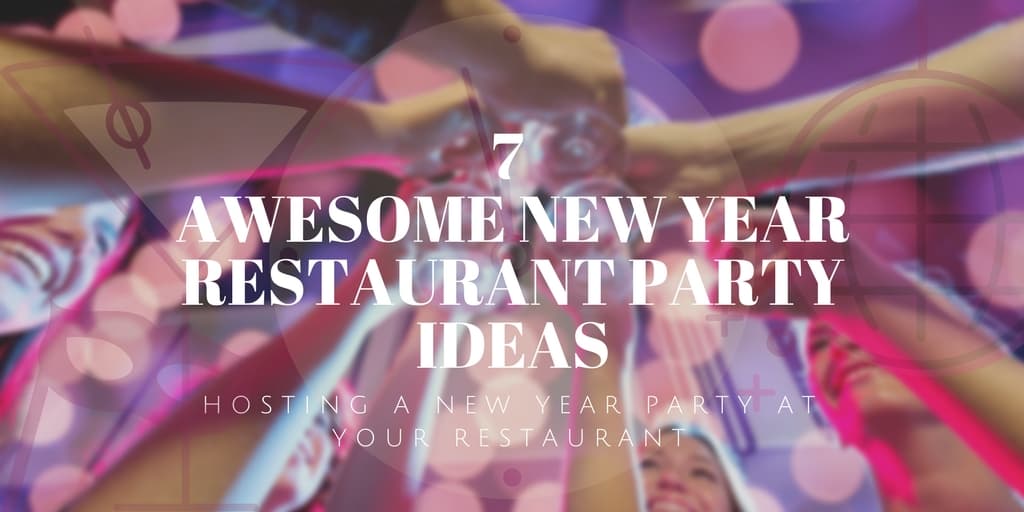 There's nothing quite like serving seasonally-themed meals to put your customers in the holiday spirit. And do you know what can make it even better?
Hosting a New Year party at your restaurant.
A New Year party is a great way of showing appreciation to your customers at the end of the year. But since every restaurant might do a similar thing, you really have to bring out your A-game to outdo the competition.
New Year Party Ideas You Need to Try Out
Here are some ideas you can use to have the best restaurant party on the block this New Year:
1. Have a Classic New Year -Themed Party
The most obvious party idea to have during the holidays is a New Year -themed restaurant party.
But it doesn't have to be so ordinary with the typical decorative lights, New Year music, and New Year trees. Go a step further and have Santa Claus visit your restaurant and give out gifts. Your customers will love this.
2. Organize a Decade Dance
Nothing brings out your nostalgic emotions like listening to some good music from way back. Having a decade dance will certainly leave your customers with an experience they'll not soon forget.
So make sure you inform your customers to bring those baggy t-shirts for the 90s hip-hop or cowboy attire for some good, old country music!
3. Set up a Speed Dating Event
"We found love at a speed dating event in a certain restaurant." How sweet is that?
You can make this a reality for couples around your area by hosting a speed dating event this New Year. After all, what's New Year if you are not spending it with a special someone.
Hosting such an event is quite simple – just capture the attention of singles in your area by advertising on social media and have an entry register at the exit of your restaurant.
This will not only bring you more customers during New Year, but also widen your revenue streams through registration charges.
4. Host a Romantic Ballroom Evening Dance
While still keeping it romantic, you can also host a ballroom evening dance as a New Year restaurant party. Ballroom evening dances are all about romance. Therefore, ensure that everything in your restaurant is romantic – from the lighting and the music.
This is a fun way of bringing out the romantic side of your loyal customers. Who wouldn't love to dance with the love of their life on New Year's Eve?
5. Organize a Sports Night
There so many sports matches played before and after New Year, especially on Boxing Days. Organize a sports night where your customers can watch one of the big games from your restaurant. This is a sure way of reeling in sports fans.
In addition, excite the sports enthusiasts by bringing in opposing teams' mascots. Ensure cocktails and beers are plenty.
6. Organize a Ladies Night Party
A lady's night party is all about the ladies – from the drinks to the entertainment.
And don't even for a moment think that the feminine-themed party will stop men from crashing into your party. But this means more customers for you. After all, the more the merrier.
7. Having a "Guest Staff" Party
This involves bringing in a local celebrity to help out with the cooking and serving. Find a person whose input to the local community is well known, and let the event be a way of celebrating his/her contributions to the society.
This way, the locals will feel obligated to come over and celebrate their hero and in so doing, become new customers to your restaurants.
Make Your Restaurant the Best Place to be with These Christmas Party Ideas
Everybody is looking for something to do this New Year holiday.
Save them from their misery by hosting the best Christmas party in your area. But first things first, analyze your locality to see what people will enjoy most this holiday season – be it sports, romantic dinners, or wearing costumes.
Happy New Year!