Root Vegetables and Peelers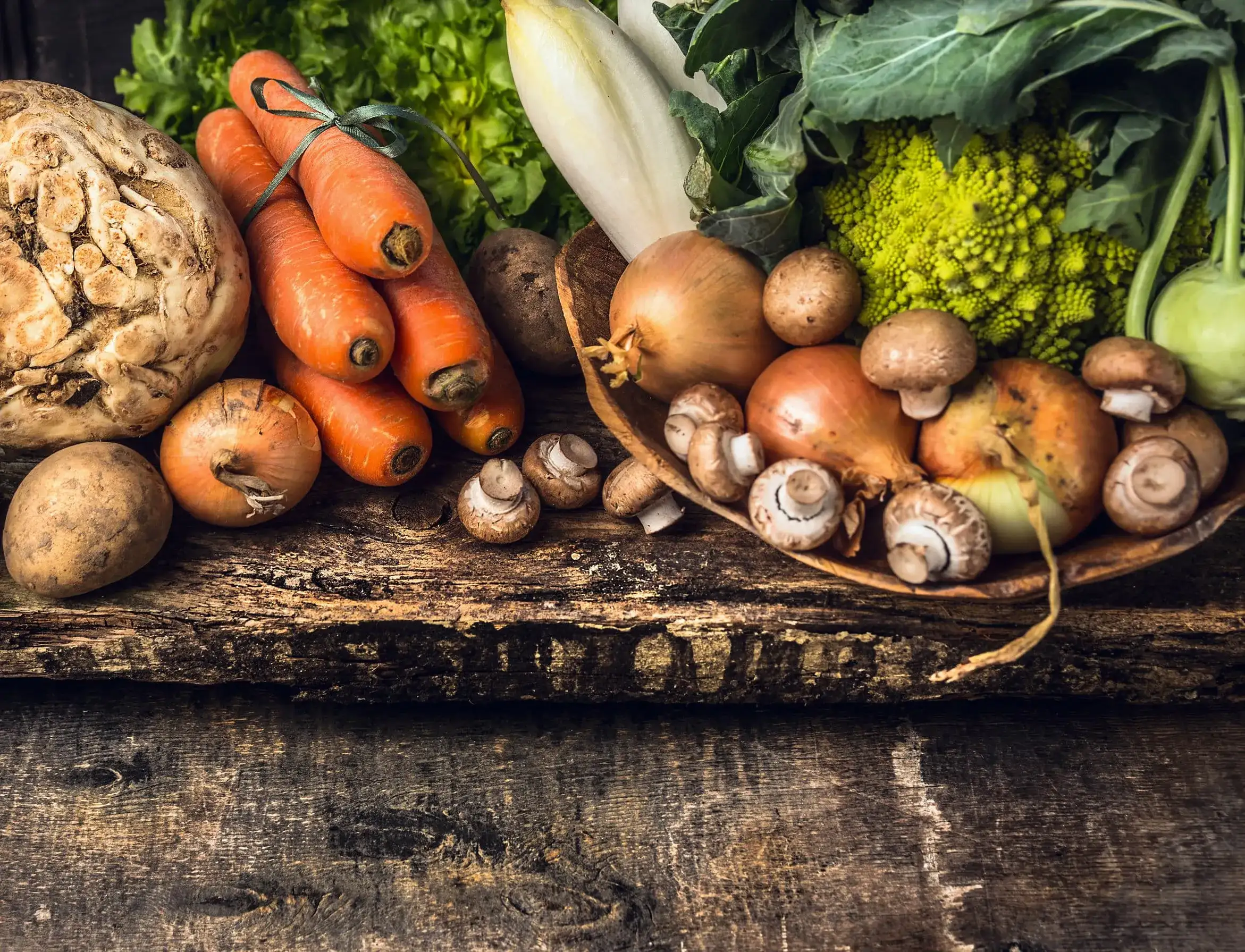 For many restaurants, cold weather means that root vegetables are making the move from the back burner to the star performers. Hearty winter veggies require a little more creativity on the part of the chef, but the result is a healthy, filling tuber meal! Rather than just dousing your root veggies in oil and roasting it until it barely resembles its original form, here are a few ideas on how to incorporate root veggies into your winter menu.

Wait, what exactly are root veggies?
You may have a vague idea of examples of root veggies - potatoes, turnips, and the like - but what makes a root veggie unique? Also known as 'tubers', these vegetables typically grow underground, have no fat, and are low in sodium. Marcus Samuelsson says, 'They can be an excellent source of protein, and their phytonutrients are proven to have extraordinary health benefits. The phytonutrients include antioxidants that fight free radicals in our bodies.'
Because root veggies are a powerhouse of vitamins and complex carbs AND can withstand cold storage for long bouts of time, they're historically a great choice for winter meals when other fruits and veggies are scarce. While we may not have to fight for our food as much anymore, many still prefer hearty root veggies in the wintertime.
Some Great Starters:
Sweet Potato: These bright tubers are great for Thanksgiving meals, but they can also easily make their way into a variety of dishes on your cold-weather menu. Invest in a vegetable peeler to quickly and easily peel your sweet potatoes. You can slice them into french fries and sprinkle a little powdered sugar on top for a sweet side or simply boil and mash for a savory and sweet potato dish.

Beet: With the highest sugar content of any vegetable, beets are also low in calories, high in fiber, rich in iron, and full of cancer-fighting beta-carotene and folic acid. Try a beet and goat cheese arugula salad in your menu to keep this rooty veggie fresh and crisp, offering your customers a light yet wintry dish!

Parsnips: Sweet like carrots, parsnips are a great addition to many meat dishes or as a stand-alone side! Roast with sliced carrots for the perfect parsnip dish.
Stay trendy this winter by adding in a variety of root veggies to your menu. Try a mix of light dishes with hearty meals using these tubers to keep your menu interesting and your chefs thinking creatively!
JENIFER AQUINO
Sales Consultant
CKitchen.com
E Friedman Associates Inc
T: 800-555-0666 x 1975
D: 516-882-1975