How A Convenience Store Could Benefit From Commercial Restaurant Equipment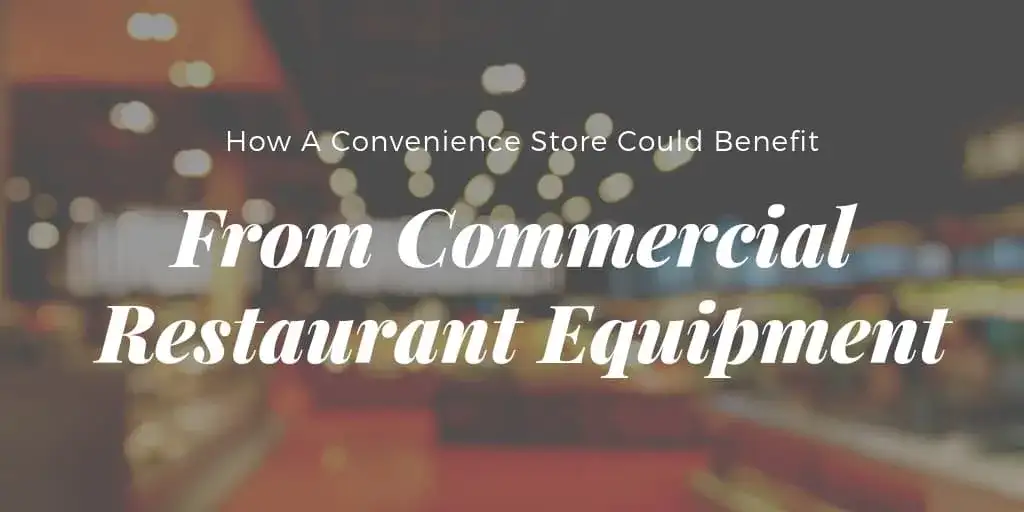 Convenience stores are meant to be just that, convenient, but convenience doesn't mean that the customer won't appreciate better food. Convenience stores are in the food service industry just as much as restaurants are, and to compete against a diner or chain store you'll have to have a way to stand out. Proper restaurant equipment can provide you with that way.
According to the National Association of Convenience Stores (NACS) numbers for 2010, food service was worth over 25 percent of the in-store profit margin for convenience stores. As a service-based industry, the best way to set yourself apart is quality. You can do so much more than store a few pre-made sandwiches and fruits with a refrigerated display. Consider a full array of single serving, fresh-baked goods in the morning. The same can be said of heated displays, whose potential extends far beyond hot dogs that have been slowly drying out for hours.
Having a fully stocked kitchen in the back can allow you to make quality foods for customers who will be pleasantly surprised to find roasted chicken as an option when they were expecting a half-full, lukewarm burrito. A walk in freezer will allow proper meat storage, and give your store the opportunity to create satisfying meals for those stopping by. Who would actually prefer a day old, cold cheeseburger to a freshly made chili burger on a toasted bun?
A fully stocked kitchen will also allow you to put quality into typical convenience store foods. Instead of that lukewarm burrito, you can give your customers options of chicken, beef or vegeitarian, and have a list of possible burrito fillers beyond the typical beans and cheese. You can even vary your menu by time of day, offering a breakfast burrito with bacon, sausage, hash browns and eggs.
You may need to impose a new system for your food, only making fresh meals during certain hours of the day while utilizing heated and refrigerated storage cases to display items that will hold up for long periods of time. Unless you're planning on doing the cooking yourself, you may also need to hire a full-time cook. Still, despite the reorganization, quality food will make a difference to your customer base, creating a loyalty that most convenience stores could only dream of. To create that dream you need restaurant quality food, and food that good depends on quality restaurant equipment.