Four Major 2020 Foodservice Trends That You Need to Know About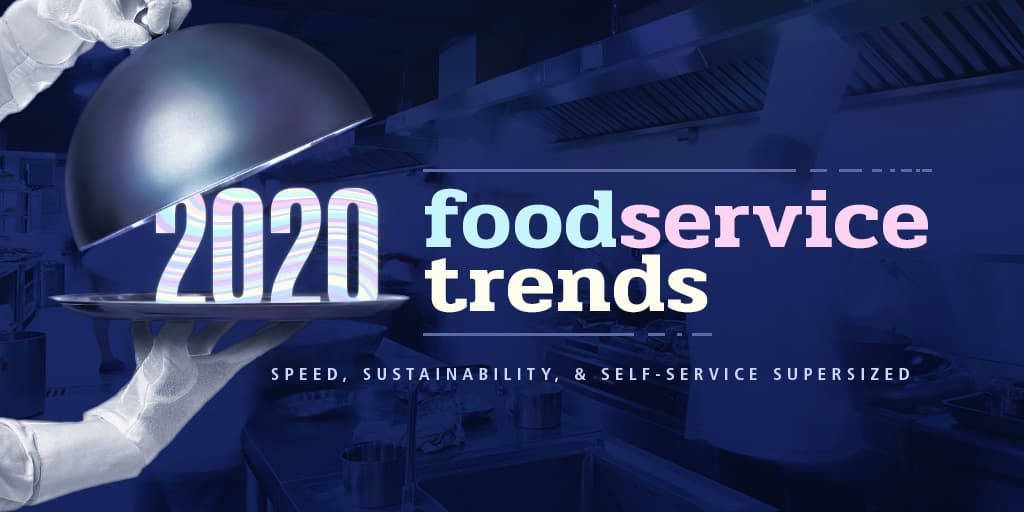 Foodservice sales have grown over the past year, but the same cannot be said for restaurant visits. Fewer people are going to restaurants. Baby boomers and millennials are choosing to stay home or at least staying off restaurant premises.
Now at their retirement stage, baby boomers are graduating from a busy lifestyle. They are able to unlock more time to cook their own food, which, in turn, significantly dampens their demand for on-premise restaurant services. Millennials, on the other hand, find grab-and-go and home cooking more convenient and enjoyable.
With that in mind, both generations of consumers are expected to shy away from visiting restaurants in the coming years. What does this mean for the industry?
1. Delivery is getting supersized
Convenience is still the name of the game, only this time, going to the restaurant is no longer it; delivery is. The delivery market is currently worth a whopping $100 billion, and in three years, that number is expected to double!
According to the National Restaurant Association, an estimated 70% of customers will order food out of the restaurant this year. Delivery is becoming ingrained in the daily lives of customers that they are ordering breakfast and lunch in addition to dinner, which has been the most popular daypart for such service.
Third-party food delivery vs. in-house
Third-party food delivery services like DoorDash, GrubHub, and Uber Eats, used by new restaurants and popular chain restaurants alike, are responsible for the growth of the delivery segment in today's foodservice industry.
These services remain a godsend to new operators looking to cash in on the trend but have no means to organize their own delivery system. They provide the benefit of exposure and discoverability that would otherwise be difficult to get. More importantly, they help increase incremental sales through incentives such as discounts, rewards, and lower delivery charges.
However, the percentage fees that come with such a service and little to no control over such a defining aspect of customer connection and satisfaction have pushed independent restaurants to just do it themselves.
Despite the major retrofitting it entails, this idea is rife with so much potential. Research shows that the majority of diners are more comfortable interacting with the restaurant itself rather than the middleman. Operators, on the other hand, get the peace of mind that the order arrives in perfect condition and customers are treated to their trademark service.
Also rising in prominence are order retrieval locker systems and pick-up cabinets that allow customers to order online and swing by a "pick-up cabinet" to get the food hot and ready to eat.
Foodservice establishments are building "ghost kitchens"
More major foodservice operators and chain restaurants are expected to utilize these off-site production-only facilities called ghost kitchens to manage high-volume delivery orders. Even DoorDash got in on the action last year with a 2,000-square-foot commissary that provides four of its restaurant partners a dedicated cooking space with delivery service to seven Bay Area cities and pickup service in 13 cities.
It's easy to see why ghost kitchens are the next big thing. Ghost kitchens don't need to be visible or high-traffic. They only need to be operated close to busy streets for easy access to the customer base. With no dining area to tend to, operators are able to double their production capacity for the same footprint.
Drone delivery soars with a 500% increase in volume
And as we push the envelope in food delivery service, this year we will also inch closer to the possibility of drone food deliveries. Customers want their food fast, and drones are estimated to cut delivery time by up to 50% without the traffic and other ground-related hurdles. This results in a massive 500% spike in volume for restaurants!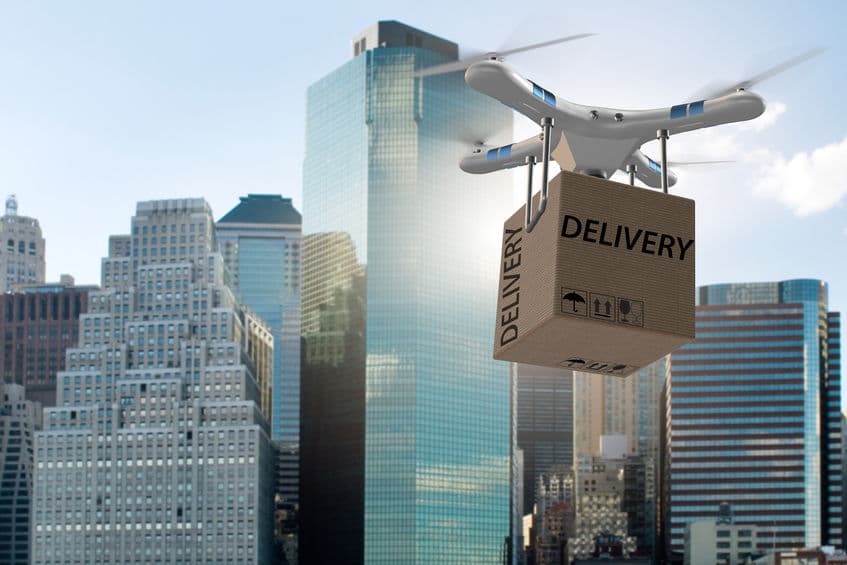 2. Non-food retailers are giving restaurants a run for their money
The attempt to attract more shoppers have spawned some interesting foodservice hybrids. Non-food retailers are diversifying their services by adding food and beverage to the shopping experience. And these businesses know how to get the millennial's attention too: with fresh meals and pre-prepared healthy foods on the go.
Popular grocery and restaurant hybrids called "grocerants" enjoy an increase in foodservice sales by 8% every year, according to the Food Marketing Institute. And this can be attributed to the addition of sit-down restaurants and food halls that allow shoppers that do everything in one convenient place.
Speaking of food halls, these facilities remain a viable source of revenue on their own. According to Cushman & Wakefield, there will be four times the number of food halls this year than there were in 2016. Operating close to shared office spaces and other areas where customers need instant and convenient access to food, food halls are able to cater to just about everybody by offering an assortment of selections from various vendors and operators.
3. Sustainability = more customers
There remains a serious demand for transparency driven by the desire for sustainability. Sixty-three percent of respondents in the 2019 Food and Health Survey by IFIC Foundation said that they would like the information about what they buy to be more accessible to make more informed dining decisions.
Customers have become as interested in the journey of their food as they are in the quality of the food delivered to their table. They want to know the impact of doing business with operators. As a result, they are more likely to support businesses that practice sustainable production initiatives and ethical procedures.
Zeroing in on zero-waste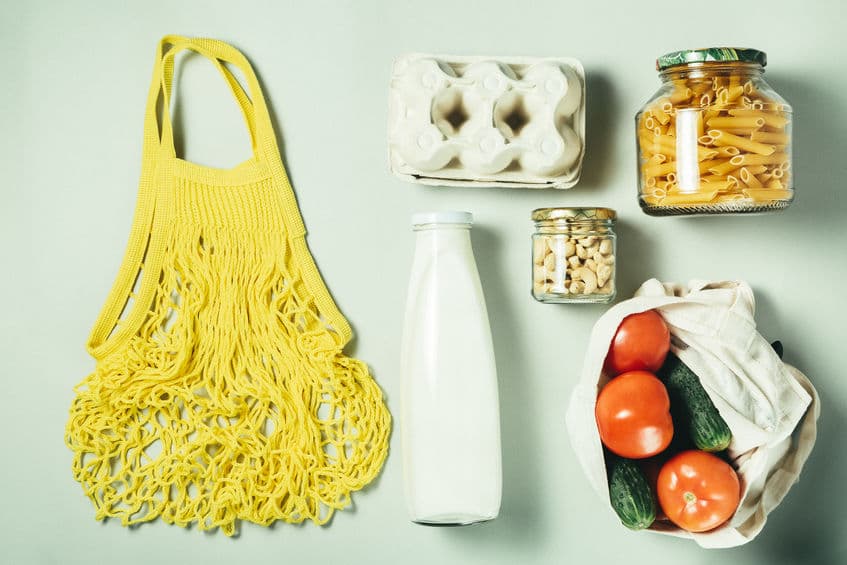 More modifications will be made in both the front of the house and back to achieve sustainability. And with delivery bigger than ever, sustainable food packaging solutions are central to these efforts.
We will continue to see more restaurants trade single-use plastic dinnerware and packaging for something that's biodegradable, recyclable, or reusable. Plastic is being readily replaced by more eco-friendly materials like wood fiber, bamboo, and even edible film made of milk protein, salt, and citrus pectin. Supermarkets are also upping their labeling transparency game to help customers easily identify sustainable food products right away. More environmentally friendly aquaculture practices are also being adapted at a larger scale to reduce habitat damage and disruption of the ecosystem.
Last year, we also began to see more restaurants commit to zero-waste food production, and the initiative is just going to continue in 2020. With 1.3 billion tons of food basically ending up in the trash every year, the industry has been working on an extensive, long-term solution to mitigate this environmental and economic dilemma. This led to the creation of zero-waste restaurants wherein every single piece of ingredient or packaging is put to use or made compostable or reusable.
Technomic says that in their attempts to reduce waste menu-wise, foodservice operators have also turned their attention to finding great use for oft-discarded parts of plants like beet greens, sweet potato leaves, and avocado blossom. Food waste such as fryer oil, soybean pulp, and sunflower seed byproduct are also being repurposed into useful ingredients. Seaweed, a highly sustainable and nutrient-rich food, is expected to be used on a wider variety of menus from desserts and snacks to beverages.
Plant-based options will be more accessible
Plant-based foods will invade more menus this year to support dietary and lifestyle changes made by customers who are taking active measures towards overall personal health, environmental safety, and animal welfare. In the past year, we saw so much of plant-based burgers. This year, other favorites like chicken and seafood, as well as cheese, ice cream, and yogurt will get a plant-based twist.
4. Look out for automation domination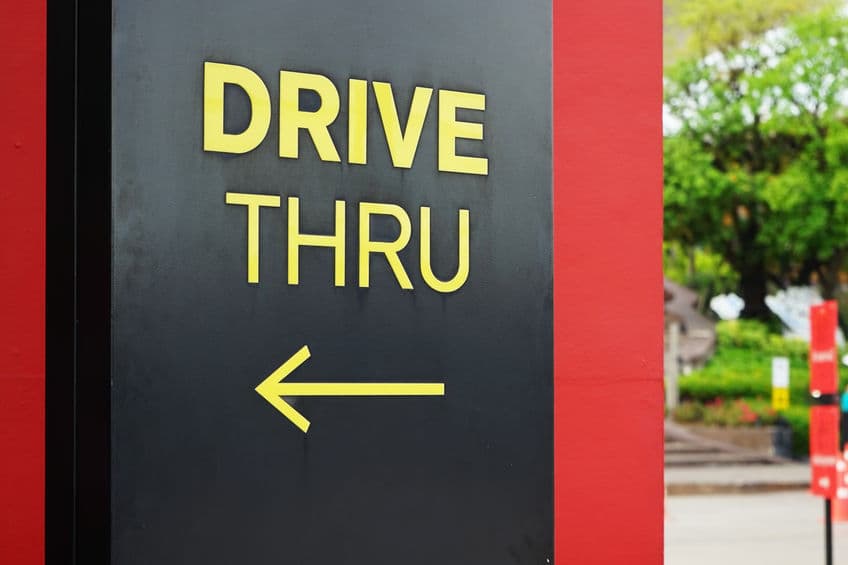 While restaurants want customers lining up, they don't want people piling up. With good labor at a premium and equipment getting smarter and more portable than ever, quick-service and fast-casual foodservice operators are seeing a lot of potential in self-service.
Many operators are automating the process of food preparation and order-taking, and they're letting customers become more involved in the experience by having them whip up the orders exactly how they want it.
Technology becomes more integral than ever
Promising approximately 40% shorter order times, self-ordering machines installed on drive-thrus, tabletops, countertops, outdoors, and more facilitate custom orders and cashless payments from an easy-to-navigate digital touch screen, making the process no different than using a smartphone.
In fact, a lot of operators are moving integral customer-facing functions to smartphones as well in order to better connect with a crowd that is increasingly becoming more tech-savvy and tech-reliant. Amazon takes it to the next level with its cashier-less stores where customers simply use the Go app to process order and payments so that they can literally just come to the store, get what they want, and then leave.
Robots are also being deployed to save time and cut costs, but they are not about to dominate the foodservice world just yet. For now, operators are delegating low-skill, repetitive tasks to robots so that employees are able to focus on more intuitive and skilled work activities.
Fast-food chains like McDonald's are exploring the world of voice-activated kiosks with the goal of making drive-thru processes faster, simpler and more accurate. Operators are also keen on integrating artificial intelligence and facial recognition into their order system to predict food orders and save customer preferences for an even smoother and quicker order-taking process.
Smarter kitchen equipment is continuously being developed and released to make the workforce more efficient. Ventless hoods are becoming more popular as more restaurants hope to make the most of their floor space and save on rent.
A peek behind the curtain
With transparency now a major deciding factor for customers, companies are inviting people behind the scenes to test innovations like made-to-order drinks and limited-time promotions to play a more hands-on role in the process of crafting and perfecting future offerings that they would actually want to order. This opens up unique marketing opportunities that operators would not get by staying behind closed doors.
Grab-and-go has never been healthier
Busy diners are often forced to grab the unhealthy option because it is the more convenient choice. But as customers begin to rethink their dining habits in the name of health and wellness, operators are pushed to develop ways to serve salads, wraps, and other nutritious meals in a snap.
This year, fast-casual chains will focus on pre-making salads and wraps and packing them ready for instant access. You will also find more self-serve salad refrigerators and vending machines in offices and other dining areas, some of which are now being subjected to the same health inspection as a traditional restaurant.