Fryer Buying Guide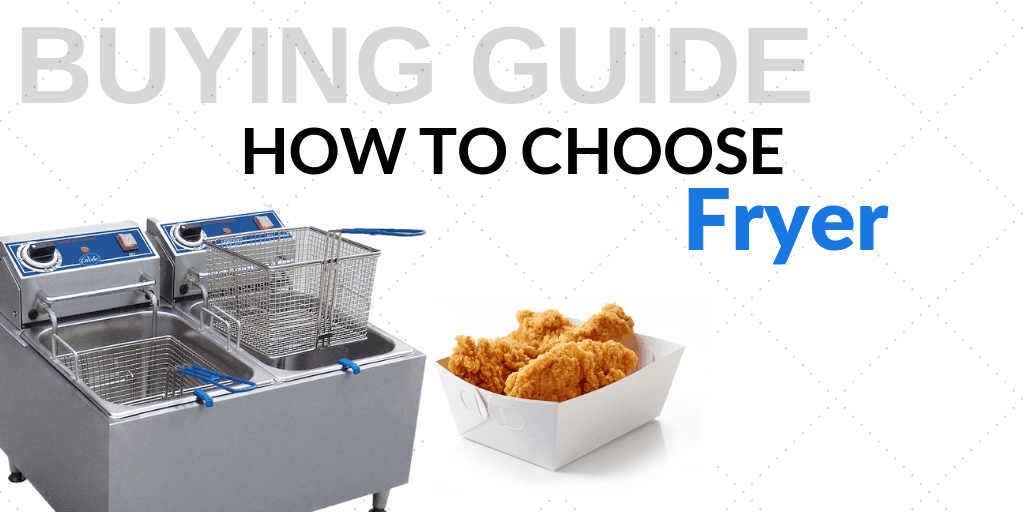 Short Term vs Long Term Cost
The old saying "you get what you pay for" is actually true.
Everybody has a price point they are not comfortable paying for and that is totally understandable especially for start up businesses.
However do not assume that buying the least expensive fryer is cost effective.
In fact it will likely turn out to be quite the contraty long term.
Less expensive fryers lack proper filtering equipment and require more energy (be it electric or gas). They will also burn through the cooking oil more quickly.
Consider the short term and long terms costs.
PUT AN IMAGE OF DOLLAR SIGNS AND GRAPHS (LIKE ECONOMIC TYPE STUFF)
Types of Fryers
Commercial Fryer a must have in almost all commercial food operations.
Small food trucks, large fast food chain restaurants, donut shops and everywhere in between use fryers to make the menu items that are popular with customers.
Because of its wide application fryers come in a variety of sizes, fuel types and styles.
Fryers can be used on countertops or as floor models.
They can be powered through LP gas or Natural Gas or Electricity.
There are also split and full pots units. Split pots allow you to cook different foods in seperate compartments within the same fryer. This prevents the transfer of one food taste (for example fish) on to another (say fries). Open pot designed fryers allow users to have a larger area of oil to cook food in.
Fryers are also designed to be either Tube Style fryers or Open Pot Fryers.
Open Pot Fryers are easier to clean and efficient. They can be used to cook alot of common fryed foods. However Open Pot Fryers are not ideal for cooking foods that are heavily breaded. They dont have a deep enough "cold zone" or area to allow for buildup of the fried sediment.
Tube Fryers are ideal for both light and heavily breaded food product. However becuase of the deep "cold zone" they are more difficult and time consuming to clean.