Restaurants and Restrooms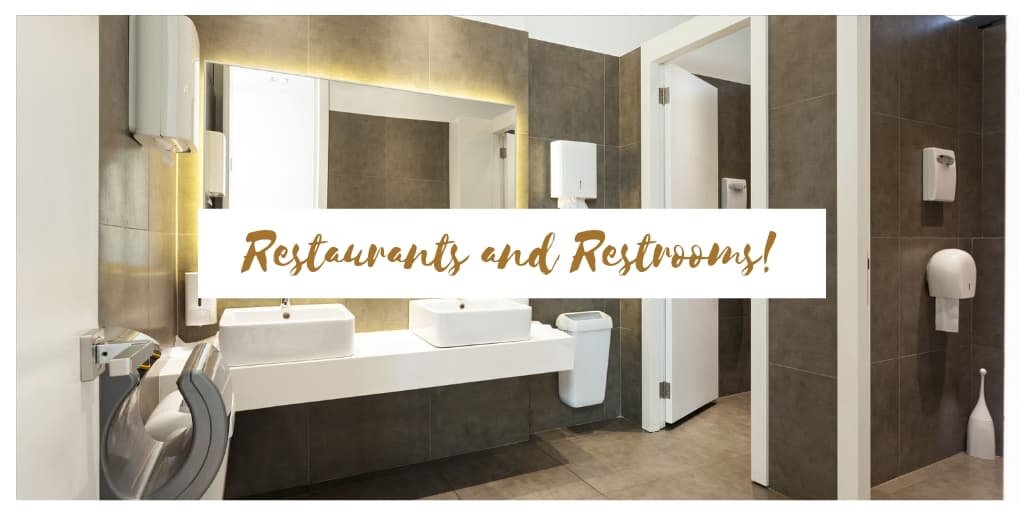 You've invested effort, money, and countless hours perfecting your menu, but have you left your restroom on the back-burner? When customers use your restroom, they may immediately choose to use your front door to leave the restaurant altogether! Your facilities have more of an impact on customer satisfaction than you may give them credit for, and not giving them adequate attention could be a costly mistake. When it comes to restaurants and restrooms, there may be more of a connection to the overall perception than you think!

The Cintas Corporation recently conducted a study to find just what impact a restroom is having on overall restaurant experience. The results are stunning: 95 percent of people avoid businesses where they have had a negative restroom experience. When your guests take their business elsewhere because of a dirty bathroom, your profits suffer. Not to mention, your reputation may also take a hit! Additionally, employees care more about a clean restroom than you may think, and moral improves when your facilities improve.
Restrooms are more than just a necessary evil - they're a multipurpose room that can be used for a broad spectrum of personal actions. For instance, one may simply relieve themselves and return to their meal while another may need to use the handicap stall to change uniforms - and yet another may use the changing station to change a soiled diaper! The perception of your restroom may thus lie in aspects that you may otherwise have not focused on. To gain the most traction with your restroom, you need to understand all possible needs to improve perceptions no matter what one uses the restroom for.
The Cintas study revealed that more than 84% of respondents identified empty toilet paper dispensers as a source of dissatisfaction and more than 76% of respondents were dissatisfied if the soap dispensers were empty. Taking care of these basics and keeping your restroom properly stocked should always be top priority, and having a scheduled cleaning every hour or so is essential to maintaining these important aspects of restroom cleanliness.
Chron notes the importance of restrooms for restaurants: 'A critical component of restaurant design is providing restrooms for customers and employees, and for both men and women in each category. This includes the physical facilities and signage, as well as provision for handicapped or wheelchair access.' Restaurants are required to meet these criteria before they even open, but maintaining it all is another story! Keep your restroom in top shape as though a health inspector could arrive at any moment - and train your employees to clean thoroughly and precisely. Enforcing these ideas will be key to maintaining your restroom.
Reduce employee turnover and improve guest experience by taking the time to ensure that your restroom is an accurate reflection of the cleanliness of your restaurant.
DAMON SHRAUNER
Sales Consultant
E Friedman Associates Inc
T: 516-882-1955
D: 712-389-6805
F: 605-782-9015