Updating Your POS System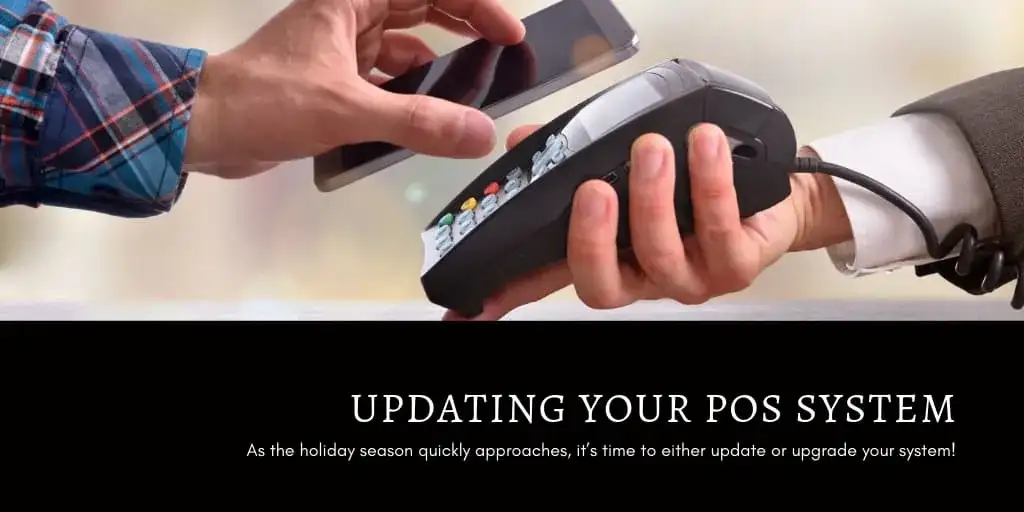 POS - also known as Point of Sale - systems are essential to modern restaurant efficiency. From organizational assistance to smooth transactions, these systems have streamlined payment methods for over two decades. But as restaurants age, many forget the importance of updating their POS systems to reflect updates and upgrades that are required for smooth transactions. While point of sale systems can enhance decision-making, operational control, and guest services all while boosting revenue, they're only as good as their upgrades. As the holiday season quickly approaches, it's time to either update or upgrade your system!
If you haven't invested in a POS system yet, then you're far behind the majority of restaurant owners and are probably missing out on profits all the while. These modern systems catapulted restaurants out of the stone age and into the modern, digitized world. While systems differ from manufacturer to manufacturer and features vary according to models, the general idea is the same; POS systems process and monitor transactions. Unfortunately, many of these systems don't continue to evolve with the market and must be updated and/or upgraded with the changing times. Both handheld and static terminals can suffer, causing employees to spend more time waiting for the terminal and less time waiting on their customers.
The holidays mean more customers, faster turnaround times, and quicker service. You're preparing for a boost in business, and your terminal needs to keep up with the pace. POS systems are designed to cut down on wait times for checking out, and a system that operates faster can keep the line circulating quickly as well, bringing in more profit for you! Not only that, but outdated POS systems are truly a competitive disadvantage. "If you're not keeping up, you are losing business to your more connected competitors. And you're spending more to handle the same number of orders," said Jennifer Wiebe, marketing manager at SpeedLine.
The National Restaurant Association's 2013 Restaurant Industry Forecast found that at quick-service restaurants, 44 percent of consumers say they would use self-order terminals; two in five would use smartphone apps to place orders or view menus; and more than 25 percent would use mobile payment options. Less than 2 percent of quick serves offer these technologies, but nearly half (48 percent) said they plan to invest more in customer-facing technology this year.
So you know that your customers are willing and ready to use new systems and that your system needs to keep up with the pace, but will an update be enough? Many POS systems can simply be updated with new hardware, but new POS technologies may demand that your old system be scrapped, as the potential for profits could well make up for the cost of the new system! Research marketers for POS systems to see what they have to offer in terms of data collection, analytics, customer service hours, capabilities, loyalty programs, and other personalization opportunities. By investing the time now before the holiday season, you may be able to gain a substantial profit before the end of the year!
DAMON SHRAUNER
Sales Consultant
E Friedman Associates Inc
T: 516-882-1955
D: 712-389-6805
F: 605-782-9015
damon@ckitchen.com