Using Social Media to Your Advantage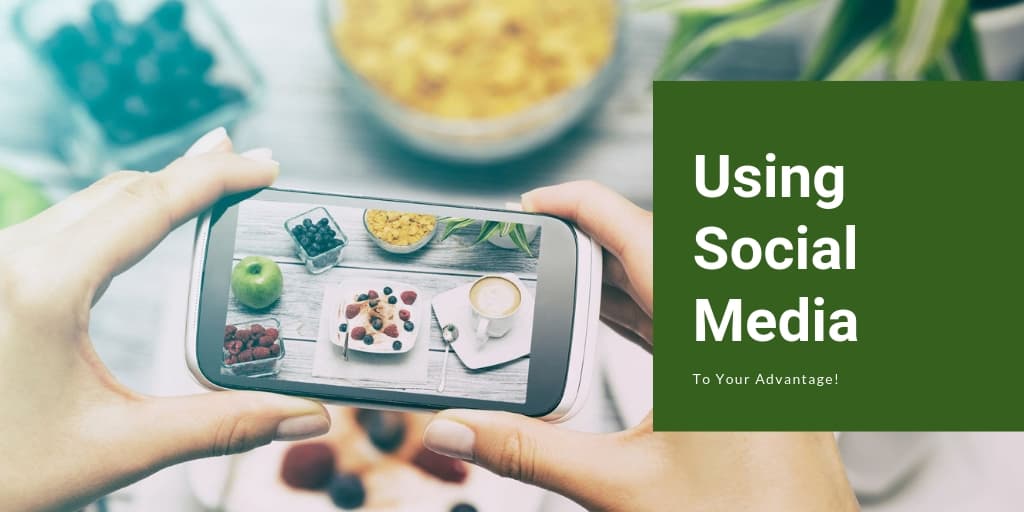 Welcome to the 21st century, where there's more to a restaurant than just good service and great food. Social media has quickly made its way into the marketing platforms of businesses - restaurants included. With the ability to give a first impression, spread a viral campaign, and market to a growing population of internet-savvy customers, social media is one of the best investments of time, money, and effort when it comes to marketing your restaurant. By knowing how to organize your method of web-based advertising and utilizing social media websites appropriately, your restaurant can reap the benefits of social media and gain a viral foothold. Let's look at some ways that you can use social media to your restaurant's advantage.
Understanding the Different Social Media Websites
'Social media' is an all-encompassing term that includes a host of websites. Typical social media websites that businesses (and restaurants, in particular) use are Facebook, Twitter, LinkedIn, YouTube, Yelp, Pinterest, FourSquare, and Google+. Here's a quick summary of each:
Facebook: The world's biggest social network. Best results are gained by using photos in conjunction with typical posts.

Twitter: LImited to 140 characters, this site is great for posting and sharing short bits of info.

Pinterest: A picture-based website where users 'pin' and share images.

LinkedIn: For business professionals, this is a great way to find qualified employees.

YouTube: A video-based website where users can upload and share videography.

Yelp: Service reviews are posted to this site by customers.

FourSquare: A location-sharing service.

Instagram: A popular image-sharing mobile service where images can be uploaded, edited, and shared on a variety of other social networks.

Google+: A networking site tailored to businesses and personal accounts.
Setting Up Your Accounts
No matter which sites you use, you're given space to market your restaurant - FOR FREE. Make the most of this cost-effective advertising by putting effort into professional photos and descriptions where necessary. You're in the food business, and food is an extremely visual product. Ensure that you're showcasing your menu's best side! Similarly, many of these sites are designed to be interactive with other users, so customize the layout of your pages to be enticing for other users to click and interact.
Knowing When to Post and Where to Post
Now that you have a better understanding of the uses of each website, knowing where and when to post is key to gaining the most traction in your social media marketing. Digital Dining's infographic is the perfect summary of how restaurants are best utilizing each social media site for appropriate purposes.
Engage Users
The goal of social media marketing is to advertise with social media websites to the most people possible. Engage users in order to extend your viral reach by asking for input, sharing guest photos, and posting specials, giveaways, and contests. The more you interact with users, the more loyal your fanbase becomes! While some sites like Facebook will offer for you to pay for a wider 'reach', you can achieve better numbers simply by having a well-organized and executed plan of attack for your social media marketing campaign.
Monitor
Many people find that emotions are easier to express when protected with the cover of a computer, so you may find that reviews are more honest and blunt on social media. Monitor networking sites to get a feel for what people like and don't like, and track the success of your previous posts to understand what your customers find most engaging. Capture the engagement of these posts and use them to your advantage when revamping menus and looking for dishes to integrate or send to the chopping block. Your job is never finished simply after you post; monitor and analyse the results to follow-up your successful social marketing campaign!