Great Ways to Market Your Restaurant for Fall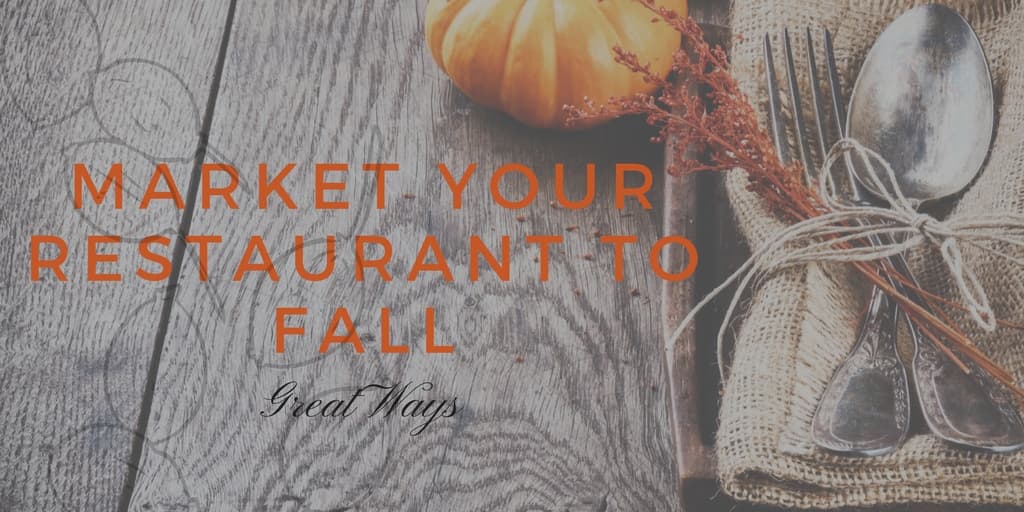 Fall is a great time to make changes to your commercial kitchen design or even the entire restaurant so customers will be excited about their dining experience. As the season changes and people get into a different, and usually more structured, routine, consider these different ideas designed to attract and retain new visitors.
Host Theme Menus or Nights
Most TV shows and series have new episodes in the Fall. To attract diners, try having a theme menu or night where the kitchen features dishes that are relevant to popular shows. If your establishment has a TV you could even host a viewing meal where customers can dine while watching a popular show. This will generally work best at the bar rather than tabletop, but the menu can carry over to table service.
Create Cocktails Based on Seasonal Fruits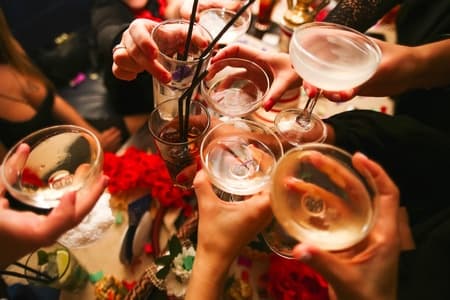 Apples and pears are at their peak in the Fall months. Entice customers to your restaurant by offering special cocktails that incorporate the flavors of the season; apple martinis, mojitos with pear essence, or cinnamon spiked cider can draw attention to your bar and drive new business.
Consider Participating In a Local Restaurant Week
Many cities and towns feature restaurant weeks, where prix fixe menus are the name of the game. A lot of diners love exploring restaurant week offerings to find new favorite places and dishes to carry them through the holidays and winter. If your town doesn't have a Restaurant Week try starting one with other proprietors. These weeks allow you to showcase the best of your menu and are a great way to draw new customers.
Offer Discounts During Big Football Games
A lot of diners stay home to watch the game, but offering a discount or special on game days can encourage diners who aren't football fans to eat out. You can also offer discounts to diners who show their game tickets after the game to cross promote dining out as well as hyping the local team.
Create Menus Around Local Seasonal Produce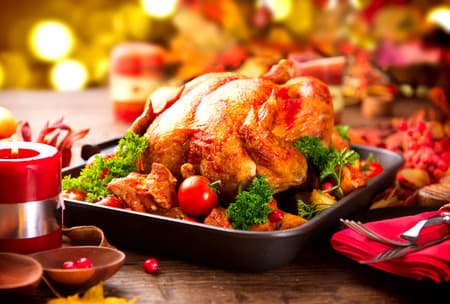 To capture the abundance of fall offer a special dish each week that showcases fresh local produce. You can team up with local farmers and vendors to stay on top of the freshest produce and attract diners because of variety and new menu items. By working with local farmers you not only get the freshest ingredients but you can also benefit from promotion at farmer's markets when they tell customers about supplying your restaurant.
Update Your Website
Word of mouth only goes so far, and if you aren't connected through OpenTable or other on-line reservation apps make sure that your website is up to date. Potential customers should be able to easily find your hours of operation, a full or partial menu, and reservation options right on the home page.
Start a Blog
Adding a blog to your website is an easy way to create buzz around your restaurant. You can tell your story and feature employees and customers who make your place unique. Share your blog by linking it to social media or other distribution networks. Customers love knowing what kind of experience they are going to have at a restaurant and a blog is a great way to give them a taste of what to expect.
Take Advantage of Social Media
Harness the power of Instagram and Facebook by creating and populating a profile of your restaurant on social media. Uploading photos of food – make sure you use quality photographs – can entice diners and create demand for your establishment. Also consider Facebook Ads and sponsored content on Instagram to reach a wider audience. The cost of the ads is a regular business expense. Creating a loyal social media following can grow your community both inside and outside the restaurant.
Promote Dishes On Instagram
If you're already social media savvy, up your advertising game with the use of hashtags. Tell customers if they Instagram a menu item and use a hashtag that you create, you'll reward them with a free desert or beverage the next time they come in. You can tie the hashtags to seasonal fare, and promote specials that you are running this Fall.
Make It Personal
Promote your favorite customers and tell the public why they are special. Maybe they order the same thing every time (in a cute way) or they are great tippers or they did something heroic for the local community. Create a community within the restaurant that makes people want to keep coming back.
Use The Season to Your Advantage
Have a Halloween party or a special Thanksgiving menu. Celebrate veterans on Veterans Day; promote Bosses Day or any other designated day and encourage diners to come in and celebrate with you. Hold a World Series evening or football afternoon and cheer on designated teams.
There are so many events that take place this season, and an abundance of natural flavors and colors to attract traffic to your restaurant. Take a walk around your neighborhood and see what other retail establishments are offering, and maybe even join forces with them. And remember, people are always looking for a reason to dine out!