Food Business Ideas in COVID-19 Times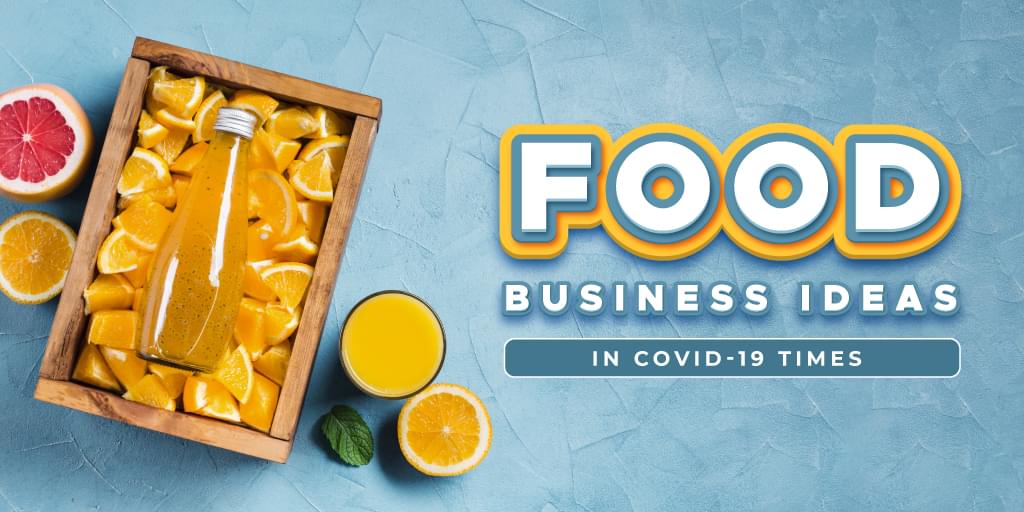 Opening a food business can be pretty stressful, even more so when you are doing it in the middle of a pandemic. For some people, however, it might be the only way to get through this coronavirus crisis.
The coronavirus has caused many people to lose their source of income, be furloughed, and laid off. You may be one of the people who have always wanted the independence and freedom that come with owning your own business but just didn't have the time. But now that the world has hit pause as it grapples with the wild, emotionally challenging situation it's been suddenly thrown into, time is all we have. And to author, business coach, and Side Hustle Made Simple creator Susie Moore, there is no better time than now to revisit that entrepreneurial dream and start realizing it.
The Perfect Concept
Develop a concept that centers on what you are truly passionate about or leverages your expertise. The next step will be to look into whether or not there is a market for it. If others are already selling it, it means people are willing to spend money on it. To penetrate the market quickly, launch a product that your customers can easily understand and already spending money on instead of having to educate them completely about the new concept.
Lemonade or Fresh Juice Production at Home
There are various types of businesses that you can start from home with a small budget. You might discover that many of your friends have already ventured into baking or cooking. In fact, this segment might be too crowded already, so you might be interested in the beverage landscape instead, specifically lemonade and fresh juices.
As more and more people focus on their health, fruit and vegetable drinks will be invaluable in their diet. According to WHO, COVID-19 has been found to have severe effects on some groups of people such as those who have health conditions like lung or heart disease, diabetes, or conditions that affect their immune system.​ As a precaution, people are actively making an effort to boost their immune system to develop a stronger defense against the virus. This led to a surge in the sales of wellness shots and immunity boosters, especially ginger-based drinks. This was the case for Pure Green, which saw a sales increase of 1,000 percent as a result. While some juice bars were unable to bear the financial and labor brunt of the coronavirus, health-focused operations saw an improvement.
A lemonade business is a much affordable and simpler venture. Citrus fruits are rich in Vitamin C, which aids in the production of white blood cells that in turn guards against infection. You can set up a stand, with a range of ready-made designs that still offer excellent customization you can choose from. Lemonade is very simple and easy to make, but can also open up opportunities to make unique recipes. A fresh juice bar will involve a bit of knowhow to develop combinations. You need to be well-versed with what fruits and vegetables are available, their nutritional value, and flavor profiles. This gives you an advantage on the type of items you can offer.
Both lemonade and fresh juice production can deliver high profit margins. They are perfect for first-time businesses as they require minimum prep time and depending on the type of operation, the startup costs are low. They also operate as digital-only, which will allow you to easily reach your customers.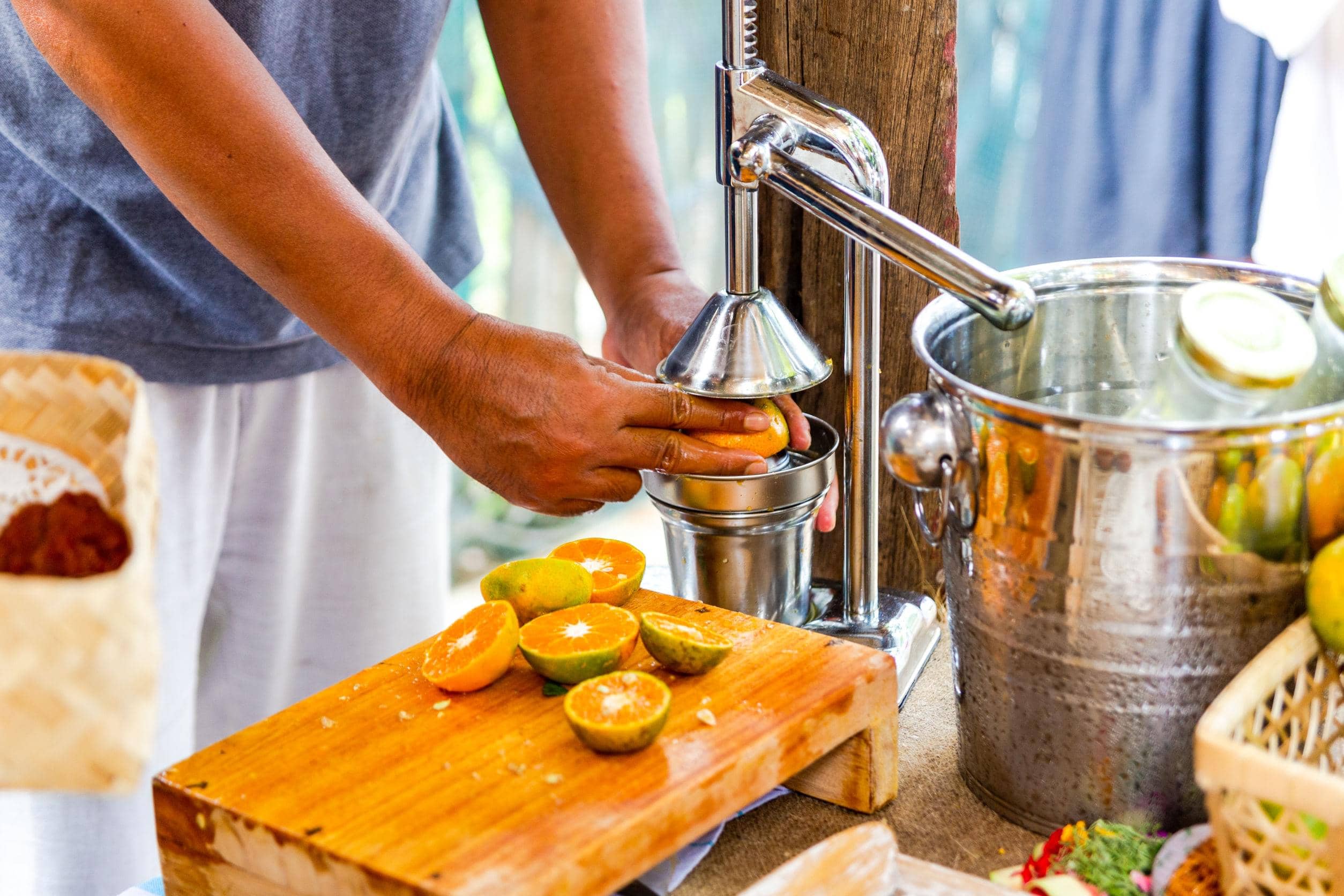 Projected Expenses and Profits
It is important to have a clear knowledge of all your expenses so you can price the products accordingly to ensure profitability and prevent losing money. The items you need to start a lemonade stand or a fruit juice bar are as follows:
Commercial-grade equipment for making and dispensing fruit juices. Lemonade stands and fresh juice bars fully rely on freshness, which means that you have to have a solid storage system that will keep fruits and vegetables fresh for longer periods. Refrigeration equipment and containers will be your companion in creating the desired environment for the fruits and vegetables that you can easily organize for a smooth and quick workflow. Most of the produce will need to be stored in cold temperatures. For small production, there are compact undercounter refrigerators and freezers to fit your needs.
For a lemonade stand, you will only need a simple citrus juicer, which comes in a variety of capacities depending on how much daily demand you have. You can also opt for something more powerful and versatile like a juice press, which can process multiple fruits at a time. Citrus juicers typically come with multiple reamers in order to accommodate different sizes of fruits, thus making them great for use on lemon and other citrus fruits like lime and grapefruit. A beverage dispenser is also required to hold, merchandise, and dispense the product.
When it comes to fresh juices, your main investment will be a slow juicer or a cold-pressed juicer, which will set you back at least $300. Slow juicers and cold-pressed juicers are recommended for making healthy beverages as they preserve much of the nutrients and quality of the fruits and veggies and can deliver higher yield that is pure and full of flavor. If you have a smoothie-focused menu, you will absolutely need a blender instead. A juicer should be well built and very easy to use. Other items you need for production and prep include knives, hand sinks, and prep tables, possibly stainless steel surfaces for a sanitary workspace.
Produce, sugar, water, and ice. Ingredients will be part of your daily expenses. If you want to be able to make ice yourself, there are compact commercial-grade ice machines that can produce a small amount of ice daily ranging from 50 lbs to 200 lbs, so you always have clean ice available for orders. You can even get units that can dispense both water and ice, making the process much easier.
Serveware and packaging. Cups, lids straws, napkins, and bags for serving and delivering the food to your customers. Make sure to go with delivery bags with tamper-proof seals to protect the product and prevent anyone from tampering it. If the budget is tight, you can skip branding your packaging.
Customers have become more conscious about the impact of their dining habits on the environment, and are in turn, are more likely to support those who make active efforts to protect the planet. As much as possible, stick with compostable and biodegradable packaging as opposed to single-use plastic and encourage your customers to use reusable straws.
Licensing and insurance costs. Form a legal entity such as an LLC and register for taxes by obtaining an EIN through the IRS website. A business license may or may not be required in your area so make sure to contact your local or city office. Open a business bank account and credit card separate from your personal assets and expenses to protect from risks such as loss or liability. A health certificate is, of course, more important than ever, and you can obtain upon the inspection of your operation by health officials from your area or county. Health authorities will require solid food safety protocols to maintain a clean work surface, maintain a reliable storage system for both wet and dry ingredients, a sink for hand washing, and preparation tables preferably with a stainless steel surface.
Food businesses based at home will still need to comply with regulations of the FDA as well as the state and local health department. Local and county health authorities will be inspecting your facility and can provide insight on how you can keep your operation safe. FDA guidelines indicate that a private residence is not required to be registered with FDA if it meets customary expectations of a private home that doubles as an area for manufacturing, processing, packing, and holding food. Fresh juices and lemonades are regulated by the FDA.
Delivery and online presence. COVID-19 has pushed the industry to adopt a more stringent food safety policy. Today, responsibility comes both ways--as an operator, you are to provide a safe place for your customers and your customers will, in turn, do their part or it won't work. For your part, you will need to invest in protective garments such as an apron, mask, face shield, gloves, as well as solutions like plexiglass barriers.
Digital ordering and to-go are preferred to limit face-to face-interaction. This means that your budget will have to cover marketing and advertising,which includes branding and social media management. Build a website for your business and ensure it runs smoothly at all times. Consider hiring a part-time web expert to take care of that or turn to dedicated software like Wix or Shopify if you want to do it yourself. A Facebook and an Instagram profile will be your primary way of communication with your customers, so it is important to be active on these platforms. Post pictures of your products as well as feedback. Be responsive to comments and always be within reach.
Other. You will most likely need the assistance of any accountant in order to sort out the finances of your company as well as a lawyer to guide you through the legal hoops. Budget for decor should be considered as well to improve the visual appeal of your business.
Lemonade Stand
You can start a lemonade stand with as little as $300 to $500, which you can potentially get back on the first day. You can serve up 16, 24, and 32oz and charge $3 to $ 6 depending on where you are based. This formula by Lerro's Natural ounces projects more than $5 of profit for a 32oz cup, which costs $.81 to be made.
A lemonade stand is a perfect sample of simplicity. Except for the sizes and a few flavorings, your lemonade stand will ultimately highlight a single product. The key to success here is understanding how much juice you can get out of a lemon and other citrus fruits you may use in addition. One piece of lemon can typically fill three teaspoons. To fill a whole cup, you will need five and a half lemons. A pound of lemon can yield around three-quarters to a full cup of lemon juice. If you will be incorporating lime to your recipes, keep in mind that a single piece yields two teaspoons, so you need eight pieces to fill a cup [source].
Fresh Juice Bar
You can open a fresh juice bar with $500 to $1,000. Most operators stay within the 30 percent of the retail price to cover ongoing expenses and still make a profit. For reference, a juice drink with a small number of ingredients can cost anywhere from $6 to $16. An individual serving for juice is 4 oz. This should contain a half cup of fruits or vegetables. Keep in mind that some fruits will yield more than others. If you will use organic ingredients, the costs should be higher. Successful juice businesses have a profitability of 30 to 40 percent.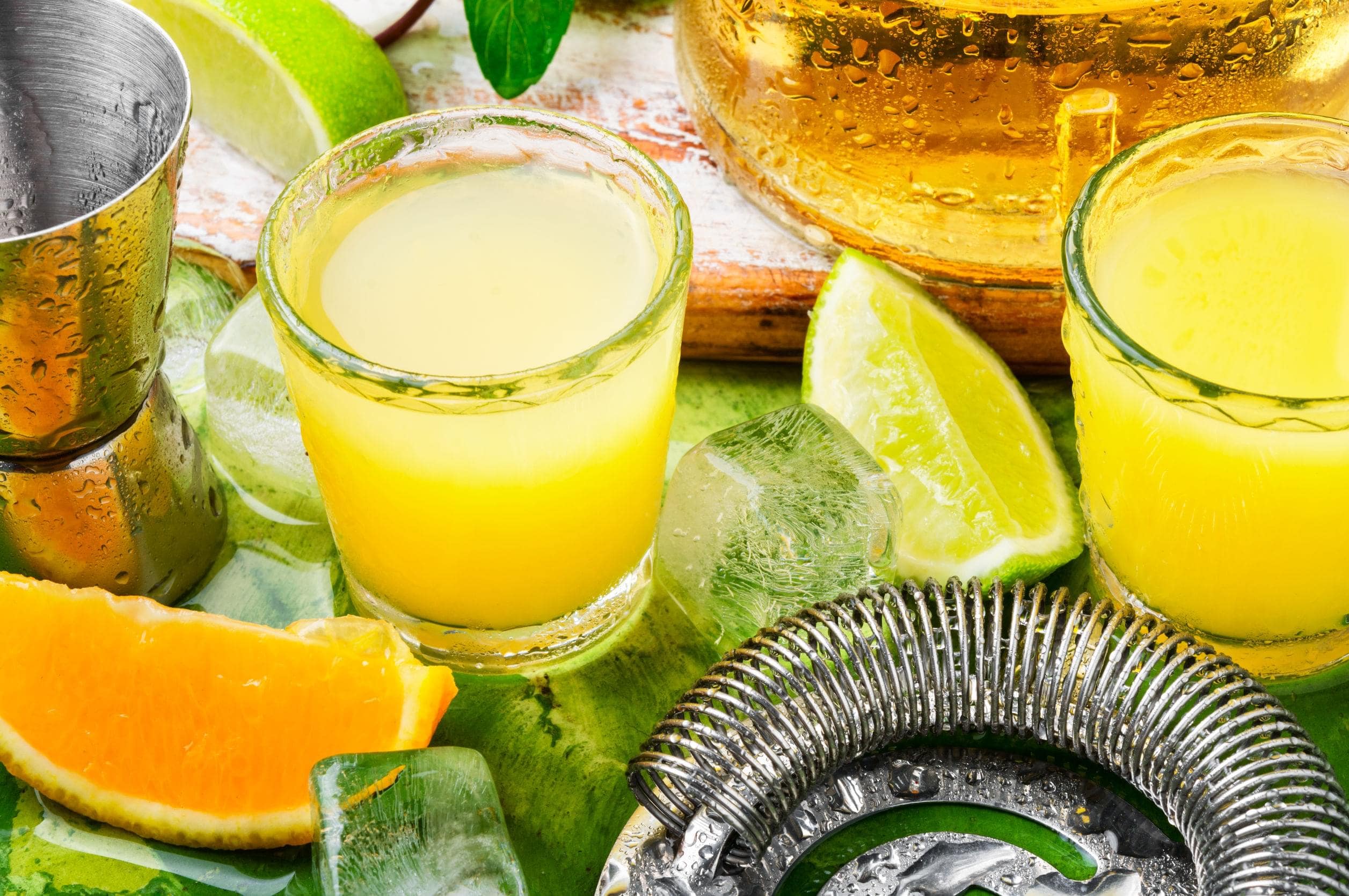 What's on the menu?
When building your menu, Natalie Shmulik, chief executive officer of The Hatchery, Chicago, advises that every item should be intentional. Do not overwhelm your customers with choices, but instead zero in on a few that you can perfect. Cheryl Overholser, the owner of Cheryl's Farm Fresh in South Haven, believes that offering a limited number of items will allow you to devote more time to hone the products, which will be a better way to grow your business.
If you launch a large number of products for the sake of it, you might end up competing against yourself. It could cause the customer to choose one item over another instead of increasing the amount they order. Additionally, a smaller menu makes inventory much more manageable since there won't be many ingredients to buy, which means less risk of waste.
Your menu should be simple but also easy to edit so you can change it up as you go along and learn which products sell and which don't. For a juice bar, around four to eight menu items should be enough. A juice bar gives you a bit more leeway to play around, but to keep your menu simple, focus on immune-boosting items and from there offer a small variety to attract customers who like citrus, leafy greens, root vegetables, sweet fruits, or herbs.
Almost any fruit and vegetable can be juiced. The magic lies in how you combine flavors to create the perfect taste. At this point, you can experiment with different combinations. If you want to start with something really simple, you can make flavors with no more than three ingredients. A combination of citrus favorites like orange, grapefruit, and other citrus fruits will provide your customers with all the Vitamin C for the day and helps you build immune response. While there is no evidence that citrus can prevent transmission of the virus or treat the disease, Healthline notes that intravenous infusion of Vitamin C showed a lot of promise as a COVID-19 treatment].
Carrots and beets are also a great source of Vitamin A, which helps promote a stronger immune system as well. Carrots also provide vitamin B-6, which contributes to immune cell proliferation and antibody production. For a green juice option, kale and celery will be an incredible immune-boosting combo your customers will love. High-yield fruits and veggies include apple, celery, and tomatoes.
Make sure to communicate the benefits of the fresh juices and use sources that are credible when promoting them so that your customers can trust you and your products. A nutritional profile will be useful to customers as they can keep track of their diet and also get an assurance of your product.
It is a good idea to source your ingredients locally, which will attract people who care about sustainability. Not to mention, it will be a great selling point in a market that is becoming increasingly more aware of the ecological effects of their dining.
Additionally, you can find good use of the peels and leftovers from the fruits and vegetables after juicing instead of tossing them into the bin. This offers an excellent way to maximize your supply but also reduces waste, which will be well appreciated by your customers. The peels of the fruits and vegetables left after juicing are rich in fiber and can be used in many ways. You can mix them into bread or eggs, or even add them to your smoothie to get that richer consistency.
How To Deliver Your Products
Foodservice in the age of coronavirus centers on digital orders and delivery, so it is important that your business allows online order placement and payment. The easiest way to do that is setting up a website and social media accounts through which you can directly reach you and interact with your customers.
Most people partner with a third-party delivery service. This is the quickest and most convenient way to bring your products to your customers especially if you don't have the manpower. Pricing may differ depending on the courier you choose. Keep in mind that you might also be lumped with other brands when customers order from the app.
If you have a car, you can use it to deliver orders right to your customer's doorstep, contact-free of course. Consider waiving the delivery fee for a minimum amount of orders, which can help encourage more sales. Delivering the product to your customers allows you to add a personal touch to your orders, which can be difficult to achieve with a third-party delivery company.
A mobile juice bar is a cost-effective way to start a juice bar business, but can be much more involved and expensive. A mobile truck lets you go to where there is demand and gives you a wider reach and now more than ever, people want the food delivered to them. Even better is that you are able to prepare the orders on location so that customers can enjoy the drinks at their freshest. Some mobile food truck operators have seen success during the pandemic as it allowed them to go where the customers are.
Wayfare Tavern opened a supplementary food truck in San Francisco that implemented a pre-order system so that customers will just have to swing by to pick up their order, which they still get fresh and hot, instead of having to wait in line. Even when a line forms, there is plenty of space to practice social distancing. It is also now easier than ever to integrate a cashless payment system. You can set up online payment options through apps. If you have to accept cash, invest in a shield or plexiglass or have a small container or box where people can place the money that you can sanitize frequently.
You can stock your vehicle with equipment that will keep the juices fresh during transport. You can also have logos and even car or truck wraps from websites made by artists on websites like 99designs to promote your business and make an impression on your customers.
You can also give your customers the choice to pick up the orders. This concept will work well with a lemonade stand simply because of the nature of the operation although like a mobile juice bar, you should be able to prevent people from overcrowding by taking preorders.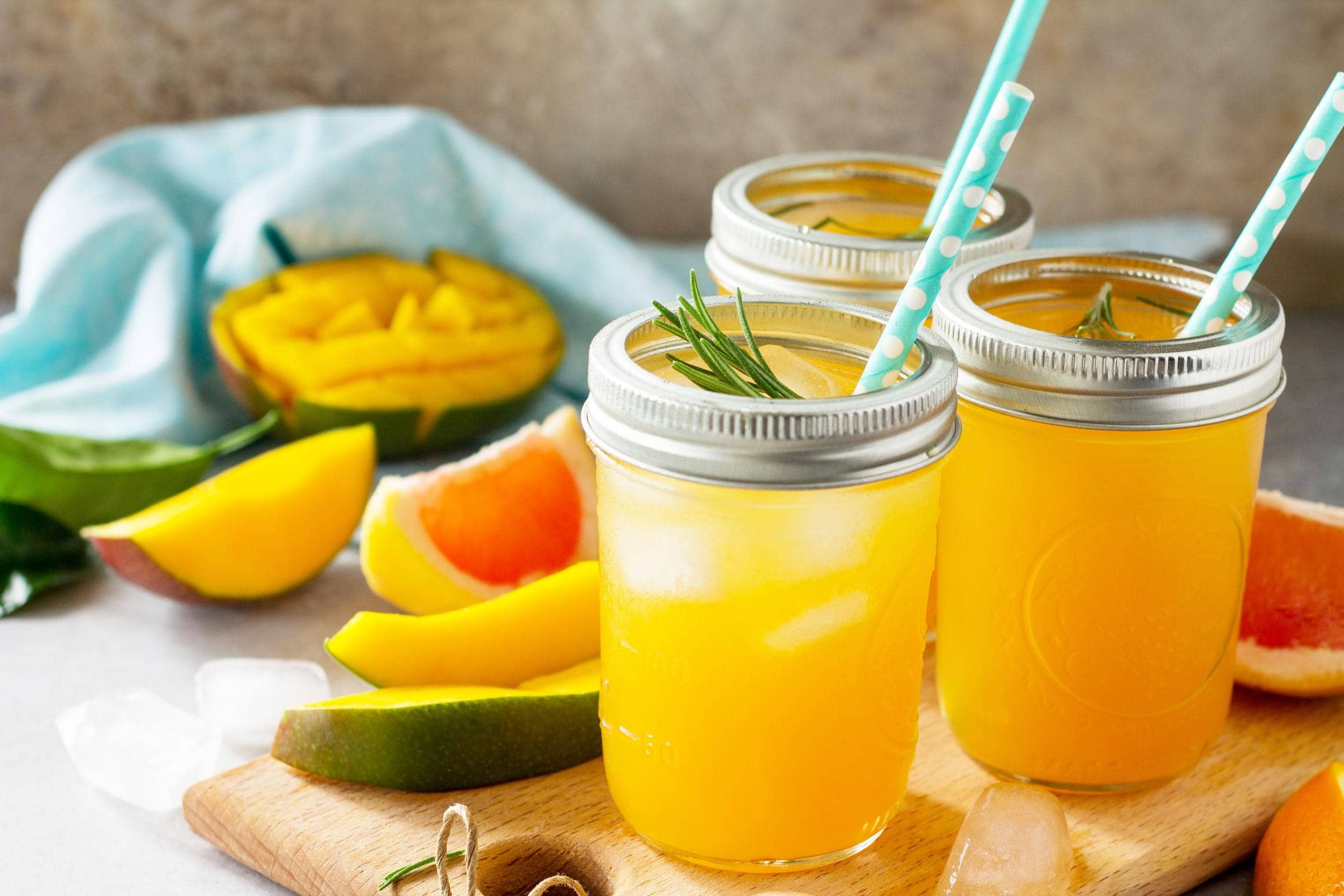 It's All About the Business Plan
Any idea, no matter how good, can fail without a business plan.
A business plan is a document all about your business, problems you may encounter along the way, and potential solutions. Make sure that you have every detail about your business down to a T--why the business exists, why people would buy your products, and why they should choose you over the competition. Here, you also hash out details like financing, marketing strategy, revenue projections, and production costs. As tedious as it may sound, a business plan will be your ultimate guide to navigating the ins and outs of the market. It will let you know if it is a viable business to begin with, if you are doing well, what is working and what is not, and how to stay within budget.
Safety is Everything
In the age of COVID-19, food sanitation is more important than ever. Establish safety guidelines and make sure they are religiously followed. You want to keep your fruits and vegetables as well as your workspace clean. Antimicrobial wash products are best for your ingredients and make sure to handle the washed produce with gloves and prevent contamination. Make sure to practice hand hygiene at all times as well. Wash hands regularly and thoroughly.
Clean the equipment as frequently as possible. FDA requires cleaning juicing equipment for four hours, but it pays to do it more frequently for good measure. Deep cleaning should be done more regularly. Make sure to sanitize touchpoints as much as possible such as your counters, cutting boards, and knives, which should be helpful in preventing cross-contamination and flavor transfer. There are food-grade cleaning agents, which are safer to use but just as effective. Wear a mask as well as gloves. Change the gloves often.
Make sure to communicate your efforts to your customers so that they will be more comfortable in ordering from you. Let them know of every single safety protocol you have in place. A great way to showcase your efforts is through social media. Post photos of your sparkling clean kitchen. Give customers a peek at how you clean your equipment or package the orders. Show yourself or your staff wearing protective equipment or the plexiglass barriers in place.