Restaurant's Guide to Effective Mobile Marketing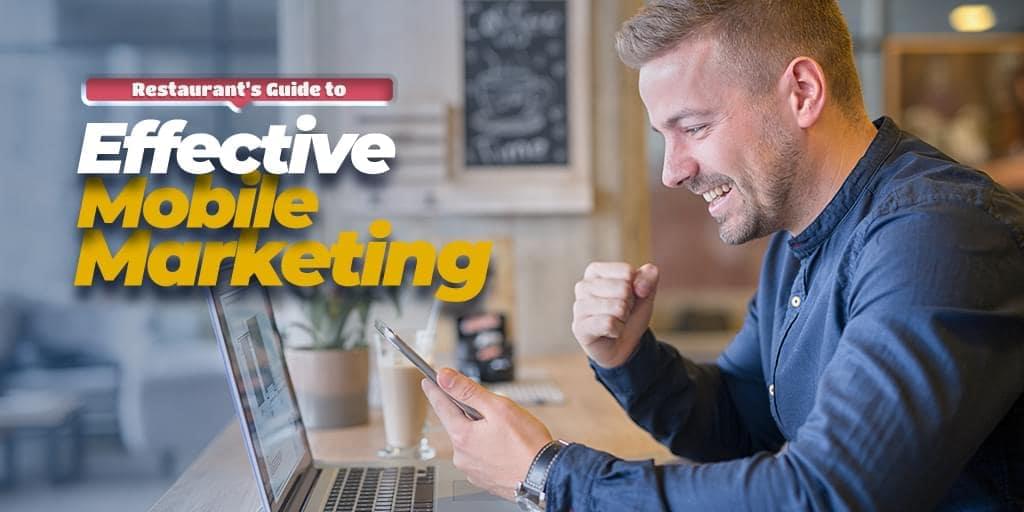 Smartphones are so ingrained in our daily lives that most of us check them almost a hundred times a day and even sleep next to one. So if you are a small restaurant looking for effective ways to reach your target audience, the best way to do it is through their mobile devices.
More users access the web through a smartphone and it is expected to remain as a primary source of online traffic in the coming years. With that in mind, there's no time like the present to strengthen your mobile marketing strategies, and we have several ways to help you do just that. The strategies we discuss below are geared towards driving foot traffic to your business from your local area but at the same time casting a wider net to connect with people beyond your reach.
8 Easy Mobile Marketing Strategies To Grow Your Food Business
#1 Make a mobile-friendly website
According to a Bright Local research, 61 percent of mobile users are more likely to contact a local business if they find the website mobile-friendly. Your website is your customer's online gateway to your business where they get the first taste of what you have to offer and learn about you. Think of it as your virtual storefront, an introduction of your small restaurant to potential customers. So naturally, you want to make a good first impression, but you also want to keep them hooked.
Customers tend to visit your website after reading a positive review where they expect to find up-to-date information about your business. Your website, in turn, should look clean and professional, and more importantly, it should be easy to navigate. Prioritize usability across all types of devices customers will use to look you or your products up. Keep in mind that while people still use their desktop to go online, more and more users are relying on smartphones and tablets for quick browsing and research. Work with a web professional to create a responsive web design for your small restaurant. This solution is all about automatically adjusting to the type of device your website is being accessed from by creating different versions of the website optimized for various devices while maintaining a uniform design language. Make sure that the website loads fast because users will expect it to.
As much as possible, reduce the number of taps that takes customers from opening your website to making contact or placing an order. Don't make them go through too many hoops to find the information they need. At the same time, keep everything running smoothly so users do not get annoying error messages just to see your menu or place an order; otherwise, they will close your page and look elsewhere.
When putting up your menu online, think about the common terms that customers will use to look up the type of food you serve and incorporate them into the titles and descriptions on your menu as organically as possible, leveraging keywords or language that you anticipate your customer would use. This is important because more users will likely click the first results and won't go to the next page. While images of the actual meal will entice, the descriptions will hammer it all home SEO-wise. Optimize the text for both your customer and the search engine by describing the product in a creative and original manner. If you have an app or any other means of order placement, make sure to link them on your page.
A responsive and interactive website also allows you to harness data on important performance metrics such as number of orders, delivery times, and overall customer satisfaction that you can use to tailor your offerings to your customers.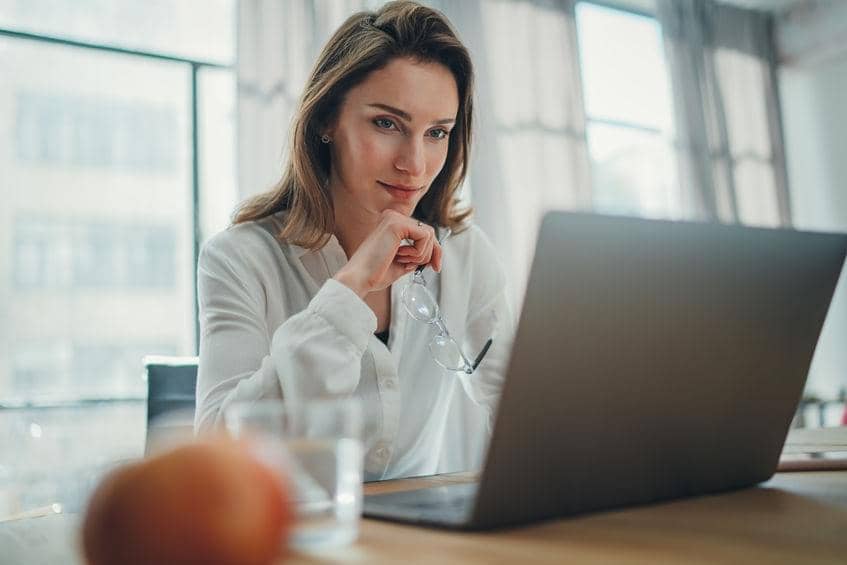 #2 Be locally visible on Google
In 2019, Google found that 75 percent of smartphone users expect to get immediate information using their smartphone. An Uberall survey indicated that the type of information that people are usually after when they go on their phone to research includes products, pricing, and store hours as well as coupons, deals, and nearby store locations. The same research showed that 84 percent of "near me" local searches are made on mobile. HubSpot Marketing Statistics further reveals 72 percent of people who perform a local search follow up with an actual physical visit to a business that is within a five-mile radius. Clearly, there's a ripe market to be had, and a Google My Business or GMB account might just be what it takes to capture it.
GMB puts your small restaurant on the locals' radar and assures people about the legitimacy of your business. As of 2019, 64 percent of consumers have used Google My Business to find details about local businesses including restaurants. Bright Local research shows that consumers use GMB primarily to check your store hours, find directions, and read reviews.
A well-set up profile on Google leads users directly to you. With a quick Google search of nearby restaurants or even brands related to your business, customers can end up discovering your small restaurant via the business listing. When they look up terms like "healthy restaurants near me", "best cafe near me", or "pepperoni pizza [city]", your small restaurant is likely to show up on the first page of the search results and even dominate it by simply setting up a GMB account.
The process of creating your own listing involves filling out information about your restaurant for Google's database, which it uses to deliver the best results to search queries. GMB needs your physical address, contact number, hours of operation, your website, and a description that captures the essence of your business, all of which should always be up to date.
GMB puts these details front and center so that customers can access them in seconds with the mere act of searching. In fact, the contact number and directions are also displayed as quick links that make it easy for users to place a call or get directions. Sixty-percent of smartphone users will actually make use of these quick links and search result information to contact a business. Google also allows customers to make a reservation from the same platform, so they can do everything they need to do without leaving the page, thus reducing the risk of them getting distracted by other options. They can also "save" your restaurant so they can quickly go to your listing when needed.
Additionally, you can upload photos of your small restaurant and your food to add visual depth to the information users find. GMB makes it possible for you to post as you would on social media platforms, and these posts can appear on search results for relevant keywords too. Your customers themselves can share their own photos and leave a review using a rating system where five stars denote the highest quality and one star as the lowest. The average of all reviews is shown on the profile as well. Questions can also be posed by interested users and answered by you or Google's "local guides", who contribute content such as reviews and photos on listings based on their own experience.
GMB also gives you access to valuable analytics on users who visited your website, requested directions, or called your restaurant, giving you an insight into how interest and customer action translate to conversions.
#3 Run geo-targeted campaigns
Geo-targeting can be a highly profitable but totally inexpensive way to test the market and get new customers. This involves the use of paid location-based ads aimed to capture the attention of the people in your area.
Geo-targeted ads will put you in front of your ideal customers nearest to you by limiting the coverage of the campaign to a specific radius around your location and to people that fit your desired criteria such as age and gender. And the best part is that you only pay by the number of people who click or interact with your ad, so you don't have to spend a dime on advertising to individuals who are unlikely to avail it.
Platforms like Google and Facebook can help you zero in on your target customers with this system although they work a bit differently. Facebook geo-targeting essentially connects you to users based on their interests and overall online behavior.
Google AdWords, on the other hand, leverages the use of keywords and in turn, helps you find customers. This system offers search-based or a display-based advertisement. Search-based ads are a great way to boost your Google business listing as they work within the Google search engine. Here, you can bid on keywords related to your business so that you appear on the search results, specifically in the "sponsored" section, for those keywords. You will only be charged when a user clicks your ad and the fee depends on the keyword--the more competitive, the higher the price is going to be. Search-based ads are a great way to attract tourists currently in your area. Display ads involve the use of visual adverts such as a banner, which will show up on various websites your users browse or visit. This means that they won't have to look for you to find you, and for this reason, it is an effective tool for raising brand awareness.
#4 Send a text message to your customers
SMS marketing is still very much an integral part of the mobile marketing strategy of many big names in the foodservice industry because it continues to prove as a reliable and highly effective tool for generating conversions. More people are opting to receive text messages from companies so if you want to boost the profits of your small restaurant, send birthday greetings, alerts for promotions, or a limited-time coupon directly to your customer's inbox.
According to Post Funnel, SMS messages have an impressive open rate of 90 percent with various sources also reporting a 209 percent higher response rate than email or Facebook. Combine that with frequent smartphone use, you can be confident that when you send out that text, it will likely be opened and read. Even better, when text is used to alert users of a promotion with an expiration date, they are likely to redeem it, 10 times more than other types of coupons.
SMS is also a platform that facilitates a more proactive conversation that lets you assist your customers quickly and in a way that feels more hands-on. This elevates the experience into something more seamless and personalized, which in turn improves the relationship between you and your customers.
It also allows you to add that personal touch and give your customers the feeling that they are being taken care of, but you do not want to bombard them with text messages that they could end up dismissing or leaving unopened. Make sure that your text messages are sent at an appropriate time of the day. Customers won't appreciate their phone lighting up in the middle of the night or pinging early in the morning. Set a schedule and consider trying out different timeframes and see when people are most responsive.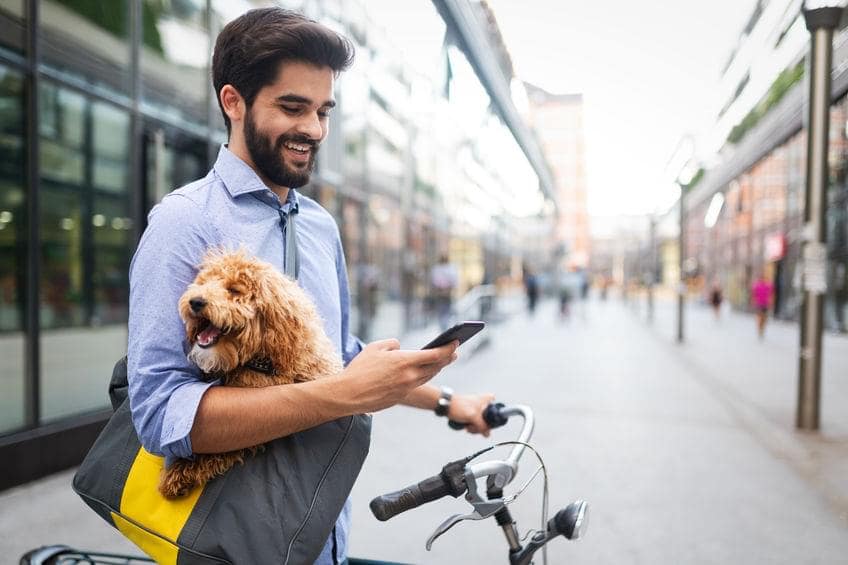 If you are wondering how you can build a list of contact numbers for your SMS marketing, you can ask customers to provide it when signing up or ordering via your website or app, making reservations, or providing feedback. You can also publish mobile coupons on your website, printed materials, and social media that can be redeemed when customers text in a specific keyword to unlock a discount or free meal. You can then pre-program an autoresponder that welcomes them and informs them that they will be receiving more text promotions, but still have the ability to opt out by texting in another keyword.#5 Cultivate your social media presence
A good mobile marketing strategy is not without a solid social media plan. Americans are on their phones every 10 minutes, according to a 2019 research by Asurion. And when they are on their smartphones, they are most likely on social media. So it goes without saying that if you want to get their attention, you have to pop up on their "feed".
Regularly posting and updating your social media helps your small restaurant stay on top of the people's minds. When determining the type of content you want to post, think of a gimmick that showcases your concept and embrace it. But don't be afraid to think outside the box and try new things if some ideas don't work. Keep your finger on the pulse and monitor which type of content is working and which one isn't. Be quick to spot trends and develop a way that you can take part in it uniquely and on-brand. Encourage users to chime in to gauge their interest.
Many operators have seen success in interacting with online users with how-to guides, cooking tips, or recipe videos. Watch time for food videos continues to rise steadily too. People love it when you take them behind-the-scenes and give them a peek of what goes on inside your kitchen. You'll notice a lot of videos showing quick cooking techniques or replicating food items from pop culture or popular locations are shared across social media, racking thousands or millions of views and even going "viral".
When scrolling through your Facebook and Instagram feed, you might have come across a picture of this mouth-watering meal and when you check the comment section, you will find it is filled with people asking where they could get it. By simply posting a video or an image that capitalizes on the presentation of the dish in all its textured and detailed glory, which makes it look so real and appetizing from the screen, you can have users talking and before you know it, Googling your restaurant and placing orders to satiate their newfound cravings. Good production for every video or image you put out such as great lighting and a beautiful background won't go unappreciated. As the modern word of mouth, a few shares on Facebook or a positive review can make a world of difference for a small restaurant.
#5 Build a positive online reputation
Users don't always trust what they see on the internet, so they will need reassurance and evidence of good reputation and service before spending their money. Oftentimes, that reassurance will come from reviews by customers who have had first-hand experience of what you offer. And according to research, it will take around 10 reviews for the average consumer to make a decision. Don't be afraid to add a review section to your website or social media page. People will likely be deterred by a business with zero reviews primarily because they want a point of reference for the kind of service they can expect to get.
When you deliver top-notch customer service, positive feedback will come to you effortlessly. Some customers who are satisfied with their experience would likely leave a good review of their own accord, but you can incentivize reviewing to encourage more people to do it such as offering them a discount on their next meal. If your service has been reviewed negatively, be quick to address the issues raised to turn the experience around and show that you care about every single person that sets foot into your restaurant. As per Bright Local, 97 percent of consumers who read reviews also read the response of the business to the review. So you get points when you make an effort to attend to the concerns of a disgruntled customer in a positive and helpful manner.
#6 Write insightful blogs
Build a blog that is chock full of content that visitors will learn from and enjoy reading. You can spotlight a product or item on your menu especially those that need a popularity boost. Answer frequently asked questions or tackle subjects that your customers are interested in using a blog post. Make a feature of your employees, telling stories that will pique curiosity or interest.
High-quality content does much of the heavy lifting in gaining organic traffic and search engine optimization or SEO will boost the traction. When Google knows your text is original, you are rewarded with a spot on the first page of the search results, ultimately building your credibility online and sowing confidence in your customer's mind.
When brainstorming for topics, identify high-volume search terms that consumers use to describe your product or your industry. There are free and paid services that you can use for this such as Google Keyword Planner, Ahrefs, SEMrush, Answer The Public, and many more. Take advantage of Google's increasingly localized approach in delivering search results by using local keywords. If you make videos, you can embed and promote them on relevant blogs as a way to get customers to stay longer on your website.
#7 Develop a dedicated app
For a small restaurant, it might seem like overkill to develop an app especially when you already have a mobile website up and running. After all, creating one can be a huge investment and a costly and time-consuming endeavor, especially for newer businesses. If you are on the fence about going through the process, the prospect of brand loyalty might convince you.
An app puts you in a better position to retain customers and enjoy consistent repeat business by providing you a platform to foster a deeper connection with your customers. A dedicated app lets you provide a unique, more customized experience to your customers. Through an app, you can personalize your offers and incentivize the experience through promotions like a loyalty program where they can rack up points based on how much and how often they order from you, and use these points to redeem discounts or freebies. They can easily repeat orders, automatically pay, and get notifications on the order status all from the app. And while customers will have to download your app unlike a mobile website, recent data from App Annie showing increased time spent on apps and a higher number of app store downloads suggests that they wouldn't mind.
Third-party delivery apps like Grubhub and UberEats offer a great way for new businesses to cater to online orders without creating their own delivery service and instant exposure that will be tough to do without a boost. But, the marketplace fees, which are normally in the 15 to 30 percent range, can really add up. You also run the risk of losing a hand on how the food ends up at your customer's doorstep once it is turned over to a third-party delivery partner. The personal connection between you and your customers can fizzle out along the way. By handling both the order placement and delivery process and everything in between, you have total control of the entire customer interaction.
Additionally, your small restaurant won't have to compete with other restaurants on third-party delivery apps that cater to a large number of restaurants. There is a lesser chance that customers will pull away from your menu to check another's. It is also interesting to note that most consumers themselves prefer to interact with the restaurant directly as shown in a survey by Preoday, where 70 percent of U.K. consumers say that they would rather order directly from a restaurant so that their money goes straight to the restaurant instead of the third-party companies.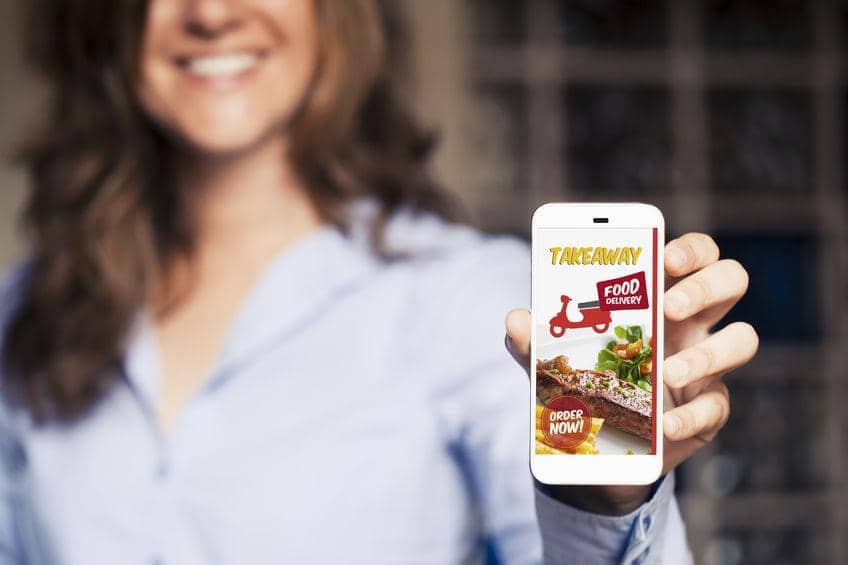 At the end of the day, it will depend on your operation whether an app could be a step towards a more profitable future. Take the time to weigh the pros and cons before you make a decision. When you find that you will need an app of your own, there are various types that you can make for your small restaurant.
You can go for one exclusive for online orders and delivery, one where customers can place orders and get notifications on the status of their orders. This is no doubt a great way to get business from people who are unable to physically visit your establishment or would prefer the convenience of ordering from home. The coronavirus pandemic has given many people one more reason to order in. You can set up various delivery and payment options on here, or even advertise promotions and new offerings. You can also offer discounts to customers when they order from your app or set up a system where they can get points every time they use your app to order or use a particular payment method. These points should then be redeemable in their next order or during a physical visit.
There is another type of app designed for customers on the premises to place an order at their table without calling for wait staff. They can instead pull up a digitized version of the menu on their phone by, say, scanning a QR code. An app for placing table reservations and monitoring the status is also a good idea as it removes the hassle of having to wait around, letting them know exactly when their table is ready so that when they arrive, they will be promptly seated.
Just like your website, your app should be user-friendly. Stay away from a cluttered design and keep it simple. Make sure your customers get there quickly and without fuss.
#8 Collaborate with credible online personalities
A small restaurant like yours can get a much-needed boost by working with a food blogger or an individual with established credibility in your industry and has a large following that fits your demographics. If you are yet to cultivate a significant following of your own, having someone on board who already does can give you that exposure. See if there are food bloggers in your location who can promote your restaurant on their social media in exchange for a fee or a specified number of free meals, depending on what you agree upon.
In Conclusion
When you are confident in the quality and experience your small restaurant can offer, the next step is to get the word out about it. Make sure to apply the same level of care and attention in marketing these dishes as you would making them. While the mobile marketing strategies we discuss above work hand in hand, it will depend on how well you implement them in line with your brand. A good practice is to maintain consistency across all the platforms and to regularly monitor your progress, analyze results, and be prepared to adapt to the ever-changing landscape so you can identify what works for you and ultimately get the best results every time.
Get more foodservice and kitchen equipment tips here on CKitchen.