Bouncing Forward Through Technology: Restaurant Design Trends Shaping Customer Experience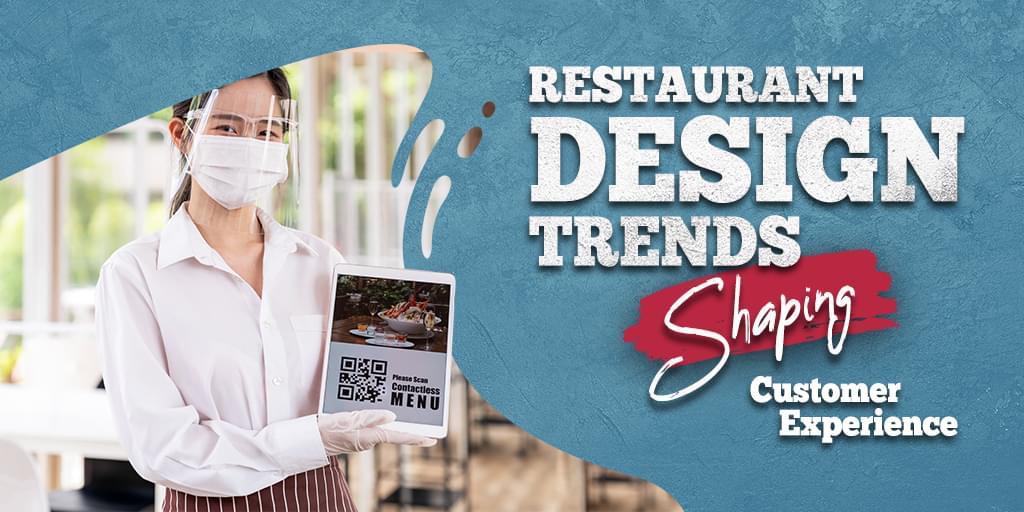 Looking beyond the COVID-19 pandemic and into the future.
The coronavirus has operators relying on technology more than ever and more so in the future. Experts in the NRA's Restaurant Industry 2030 report forecast that the foodservice landscape will further embrace technological innovations well beyond the pandemic.
Technology in the foodservice industry
The restaurant of the future is fast-paced, efficient, and multifaceted, and much of this is made possible by the comprehensive application of online and customer-facing technology. Websites and mobile apps have enabled foodservice operators to stay open by providing the value of home delivery. QR codes, self-ordering kiosks, and touchless payment solutions reduced unnecessary face to face interaction.
The industry has been slow in making the switch to more advanced technological solutions, but COVID-19 has undoubtedly put pressure on foodservice operators to make the jump sooner to remain in business safely in the midst of lockdowns, large-scale employee unavailability, and reduced operating capacity.
Touchless and Cashless Payment Systems
The biggest technological trends in restaurants brought about by the pandemic are the cashless payment systems because they are deemed safer than paying cash. EMV, for example, lets users pay by simply tapping their cards against a point-of-sale or POS terminal. Mobile wallets such as Apple Pay, Google Pay, and Samsung Pay can easily connect the customer's mobile device to your restaurant's payment terminal through Near Field Communication or NFC to securely conduct an encrypted and cashless transaction.
Self-Ordering Kiosks
Self-ordering kiosks are speeding up the ordering process without taking away the ability of the customer to customize. They can be interlinked to your POS system as well as a kitchen display system or KDS to create a network of stations that can communicate with each other for instant distribution of order information. This makes the process more seamless, and at the same time, provides insightful data on the performance of each station and where bottlenecks can occur.
Self-ordering kiosks can also be programmed to facilitate automated upselling to increase the ticket with upgrades, sides, and combos. Kiosks have a user-friendly interface that can be customized to promote your most profitable items and leverage branding. They are also smarter than printed menus in that they can collect data that will be useful in your pricing strategy. Self-ordering kiosks will be able to free up more staff who can focus on preparing orders and delivering a top-notch customer service experience.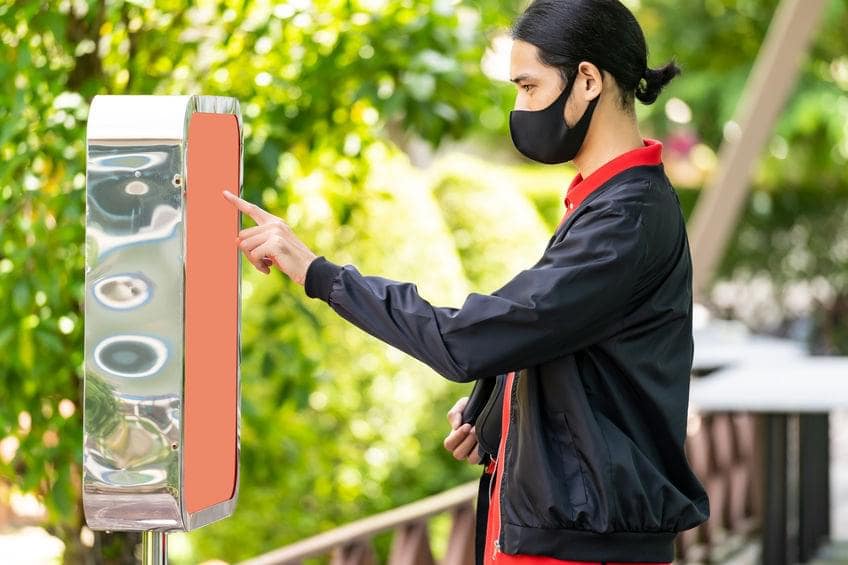 Touchscreen Tablets
Having enough wait staff in the field to tend and turn over tables keeps your restaurant running smoothly. But they won't be able to do that if they have to constantly leave their posts to scurry to different areas of your restaurant to enter orders, serve orders, and return wrong orders. Tablet ordering systems are some of the most portable and convenient technological trends in restaurants that present a much better way to do these tasks.
These tablets allow your staff to immediately enter and send orders from the customer table to the kitchen with a single tap of a button. This technology increases the number of tables and quality of service for each one. At the same time, it helps reduce the number of order-related errors. This is because the prep staff has more time to peruse the orders as opposed to receiving multiple orders all at once. Having staff in the dining room that can upsell or cross-sell or that guests can ask products about can also lead to a higher average ticket order.
Kitchen Display Systems
Technological trends in restaurants are telling us that more screens are headed to the kitchen to replace the kitchen printers and the slower, more traditional way of receiving orders. Kitchen display systems are transforming the back of the house by digitizing the process of receiving orders, increasing efficiency and accuracy while minimizing human error and reducing food waste. When connected to POS systems, kitchen display systems or KDS link the front house to the back of the house by allowing servers to immediately send the order to the prep staff after taking it. When the server enters the order, it pops up on the screen in the kitchen and routes it to the correct kitchen station if multiple systems are set up. Some more benefits of KDS include:
Kitchen display systems take much of the guesswork that comes with food prep so chefs and cooks can focus on assembling great-tasting meals customers will love.

Meal coursing feature helps staff find the perfect timing to cook the food, ensuring each item in a single order goes out at the same time hot and fresh. One item can take a shorter time to cook than another, and with the KDS, the staff can estimate when to prepare each one to prevent anything from getting cold.

Kitchen display systems provide easy access to consult recipes or preparation procedures. When the orders are complete, the waitstaff can be alerted, so food reaches the customer at its freshest.

Color-code orders based on where they are coming from including online orders.

Kitchen stations won't have to deal with a pile of papers.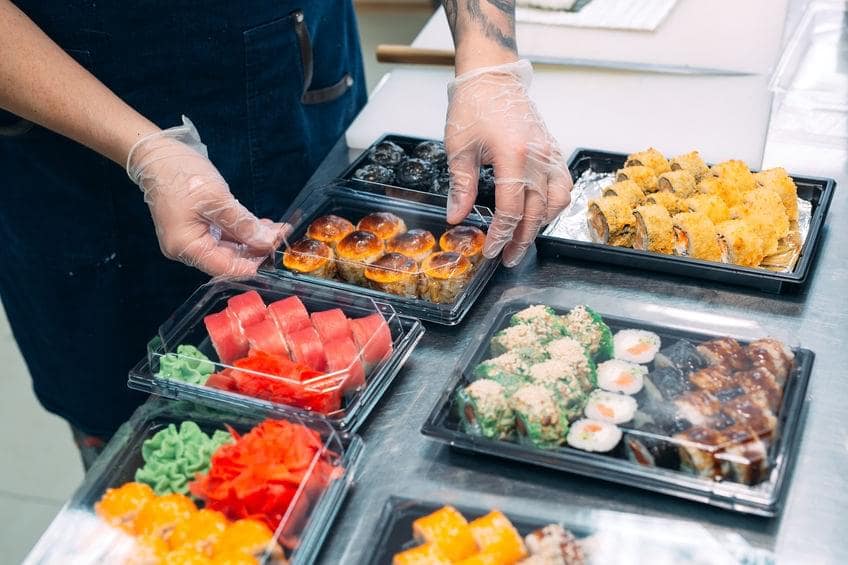 Robotics and Automation
We only see robots in the kitchen in movies or video games, but the emerging restaurant trends are suggesting that this is shaping up to be a very real future for the industry. Robots handle simple, low-skill tasks to support employees and make the operation smoother, faster, and more accurate.
Robots can automate parts of the prep and cooking processes such as measuring ingredients or servings with a hundred percent accuracy and be able to sustain a high level of consistency and speed longer than a human can. This way, each order is the same as the other every single time. White Castle, for one, has also deployed Flippy the Robot, an automated kitchen assistant that can be tasked to flip burgers. Robots can also be programmed to create customer profiles that will allow restaurants to personalize the customer experience and loyalty programs.
At the moment, though, the industry is cautious and strategic in bringing robots to the kitchen. People still have mixed feelings about the adoption of these technological trends in restaurants. A study from researchers at Ball State University and the University of Nevada Las Vegas revealed that customers are of the opinion that robots are best suited in the fast-food landscape. They believe they can increase efficiency and accuracy at the front of the house and play a valuable role in food control and consistency at the back of the house.
However, they do not seem to be completely on board the idea of robots in fine dining where they feel that "human touch" and "human effort" just can't be replaced. Indeed, the market has not been kind to fully automated restaurants, as many have closed down into the first few years in business for what many believe is the continued value of human interaction. Going the fully automated route may be best for serving on-the-go customers that are looking to satiate their hunger in the quickest way possible.
Artificial Intelligence
Artificial intelligence or AI lets operators provide a personalized customer experience. In the restaurant setting, its basic use is as chatbots that take orders, answer basic queries, or generate smart and tailored recommendations based on preferences pulled from the customer's online activity and order history.
On a larger scale, AI is solving major drive-thru-related frustrations such as staff retention, which is a major pain point in the fast-food industry. Employees can get overwhelmed attending to orders coming from multiple lanes, each one requiring its own set of tasks such as payment processing, packaging, and scanning loyalty cards. Many leave the job because the salary is not just worth the stress, which explains the high turnover rates. This forces most restaurants to operate with a smaller staff that may have limited training, leading to slow, subpar service. In fact, drive-thru service time from 2013 to 2018 increased from 190 seconds to 234 seconds, which simply made customers frustrated.

Many operators are reporting the positive impact of AI in their day to day operations, particularly in the speed of their service. A Colorado-based restaurant tested the Valyant AI in 2018 to take orders from their drive-thru. This resulted in a reduction of wait time by as much as 50 percent. This is because it enabled the cooks to get started on the order even before the conversation between the customer and the virtual assistant wraps up. Fast food powerhouse McDonald's is testing a voice-based technology to understand speech as a way to reduce service times. This solution is being explored for use in self-ordering kiosks as well.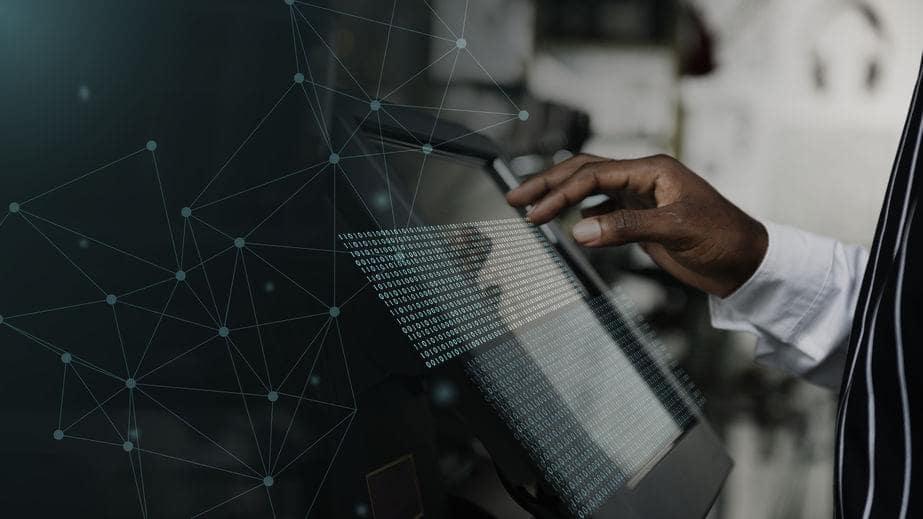 Pay-at-the-table Service
Another one of the major technological trends in restaurants we will be seeing more of in the future is the ability of customers to digitally or electronically pay right at the table. Pay-at-the-table solutions reduce the number of steps required to complete a payment transaction, removing any unnecessary contact while making the entire process so much more efficient.
One main customer pain point is the long waiting time for the check. The traditional way takes approximately nine minutes and involves much of the staff running back and forth from the table to the POS system. With pay-at-the-table technology such as touchscreen tablets or handheld POS, guests don't have to wait longer to settle the bill. Servers also get extra time to interact and engage with them, giving them more opportunities to wrap up the dining session on a more friendly and positive note. Some services even help customers calculate tips and gratuities or evaluate experience through a short survey. Digital receipts from pay-at-the-table systems also provide more opportunities to recruit customers into your mobile or email list to stay connected with them through promotions and announcements.
Online Reservation System
When it comes to table reservations, doing it online is the way of the future. Customers can book a table any time they want using an online reservation system. They won't have to wait for your business hours to speak to someone on the phone. You can have customers reserving a table while you're asleep.
An online reservation system also helps you stay within the capacity of your restaurant. Your staff won't spend too much time on the phone to take bookings, so they can be more available to tend to diners. This technology also gives you the ability to track cancellations, so you can manage walk-ins or waitlists more efficiently. Depending on the system you choose, you can sync your online reservation system to other tools you use in your restaurant such as your mobile or email marketing.
Like the technological trends in restaurants we talk about here, this solution can also provide you with important statistics and data like reservation histories and preferences that offer valuable insight into how your restaurant operates and segments it can be improved.
An online reservation system also helps you reach customers that you otherwise won't be able to with the traditional format. It is an especially attractive feature to younger people who do not want to socialize. According to Gloria Food, more and more young people have come to dislike having to speak to someone to reserve a table because they are not comfortable talking to a stranger or anyone for that matter. This "social awkwardness" can drive them to abandon the idea altogether, making online reservation beneficial to this particular segment of customers.
While there are tons of benefits to moving your reservation system online, the old way is not going anywhere just yet. Many people still like being able to do this offline with a phone call. Research by Cornell University revealed that while many users loved the convenience of online reservations, they still value the personal connection that comes with making a reservation via phone. So it pays to have this option for them, but make sure that you try to convince them to try it out. Market the convenience of doing it online as an alternative, which can help you boost your email or mobile list as a bonus.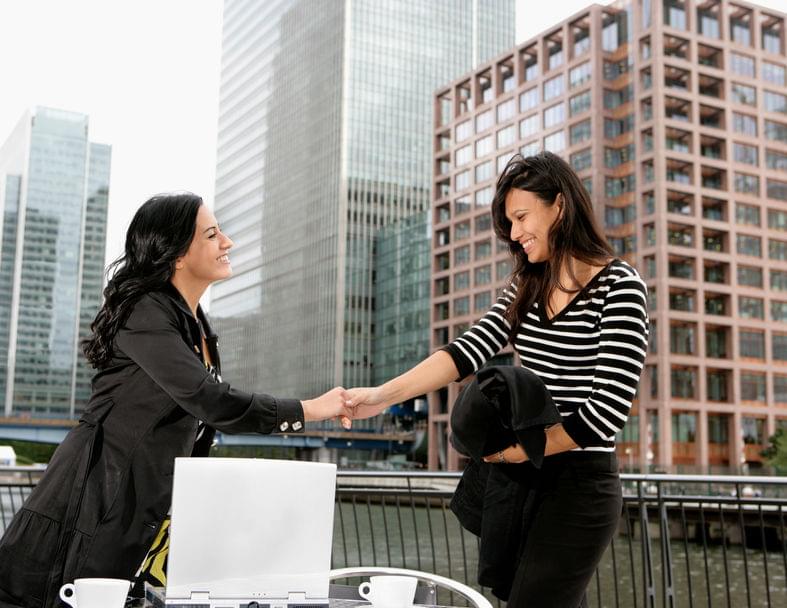 Virtual Reality
Virtual reality is one of the biggest technological trends in restaurants that has a lot to offer in multiple facets of your operation. At the moment, virtual reality is limited to helping customers check seating space or book a seat. Some use it more creatively by making virtual presentations of their dishes or hosting a virtual tour of the establishment.
A handful of operators, however, have based their concept entirely around VR in a bid to provide a much more unique and memorable food experience to customers. This is exactly what Aerobanquets did with the VR simulation of "the dinner party of the future" where silverware is obsolete. Throughout the dining session, customers are treated to captivating images like orbs and bright lights that mimic the sensation of eating food.
The Bottomline
When talking of technology, there is no sidestepping the elephant in the room, which is its threat to human employment. This is especially true in the industry. Especially now that we have seen how an unexpected threat such as COVID-19 can put employees out of commission in an instant, machines are expected to temporarily fill the gap. Many continue to express apprehension and frustration towards the idea that automation will keep humans out of the commercial kitchen. However, proponents argue that the goal of technology is not to replace people but to simply help them work smarter.
Robots and automated solutions are programmed to do a specific thing or a set of tasks. They are limited to the information fed to them and the configuration they receive. Robots are not capable of performing high-skilled jobs and making complex judgment calls. While there is an ongoing attempt to develop technology that operates at this level, experts believe its use in restaurants is simply not financially justifiable.
Humans have a dynamic skill set that can't be replaced. They are still the best people for a job full of complexities and nuance, whether it is creating a new recipe, designing a menu, or checking if an ingredient is burned. Solving customer frustrations will still require a human touch.
If you are thinking about launching or growing your foodservice operation, don't forget to consult the latest technological restaurant trends so you can optimize your business for success.