How to cook lobster tails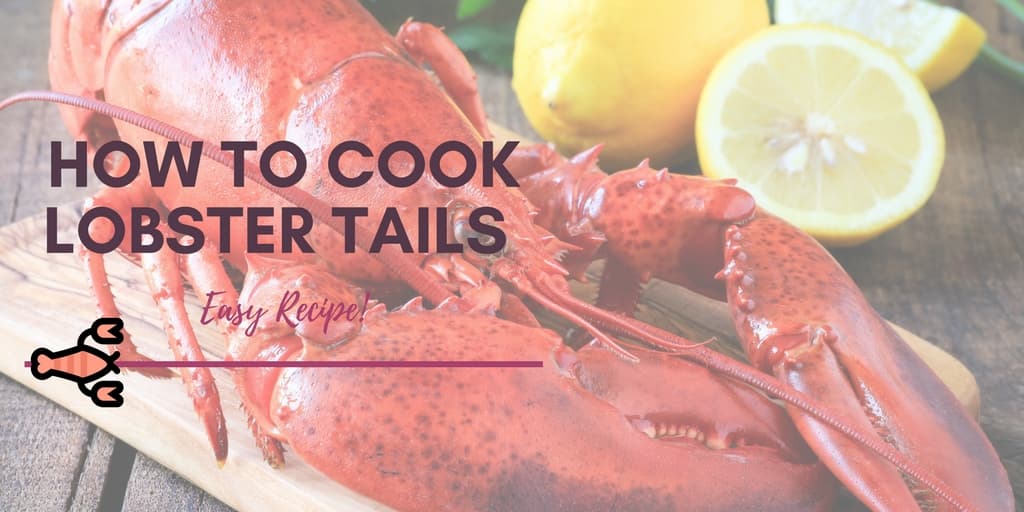 What's more elegant than lobster tails served with a spritz of fresh lemon? It's easy to imagine this meal served in a white tablecloth atmosphere with fine china and a complementary bottle of sparkling wine.
However, lobster tails don't have to be stuffy. You can cook them in many ways – grilled, broiled, baked, or steamed – and combine them with a multitude of flavors. This will give you a delicious entrée any day of the week.
Learn how to cook lobster tails, from shopping to prepping, to cooking and serving, in this handy guide.
How to Shop for the Best Lobster Tails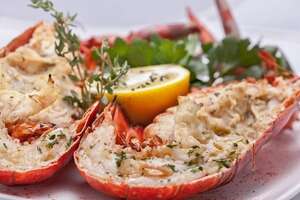 Lobster tails are the less expensive option when compared with buying and cooking a whole lobster. They're also simpler to prepare.
At the store, you can find the tails frozen or fresh at the meat/seafood counter. The most common type you can buy come from spiny lobsters, which have lots of meat on their tails. These are commonly referred to as "rock lobster tails."
As far as quality, the type of water source your seafood came from can be an influencer. In general, chefs prefer cold water species because, according to Serious Eats, the meat is sweeter and tenderer. However, if you want to save money, go ahead and get whatever is available in the frozen section – this usually means spiny lobsters from warm waters.
As a rule, avoid lobster that has a grayish hue, as this means the animal was not alive during handling. Any discoloration in the meat, such as black spots, is another warning sign.
As for portions, you should prepare one tail per person. Each tail will be around six to eight ounces.
How to Store and Prepare Your Lobster
Lobster takes a bit of time and patience for prep. It also needs to be stored the right way for the freshest taste.
1. Storing
Frozen lobster needs to be kept that way right up until the day you plan to serve them. Otherwise, the meat will get a mushy texture and will not hold up well to cooking.
2. Thawing
The day you plan to cook the tails, take them out of the freezer and put them in the fridge to thaw. Make sure to do this well in advance, as it can take anywhere from eight to 10 hours.
Once they're thawed, set them out on the counter and let them come to room temperature.
3. Prep Work
For prepping your lobster, you have a few options. If you choose to cook the tails in the shell, make sure they're split first. Some brands freeze and sell them this way, but sometimes you'll have to split them yourself. Make sure you use a sharp knife or a pair of kitchen shears.
Cooking in the shell is recommended for grilling and boiling, as it helps you avoid overcooking.
If you're baking or broiling, "piggyback" the meat on the shell. You do this by partially pulling out the meat through the split shell and resting it there. If you plan on pan-frying, remove the meat from the shell completely.
Our Lobster Tails Recipe Is a Classic Go-To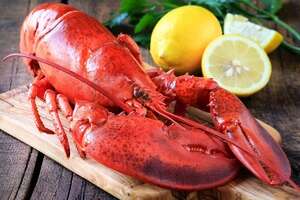 One of the most classic ways to serve lobster tails is to boil them in the shell. This is more simple than other preparations but imparts great flavor and tender meat.
Ingredients
For this lobster tails recipe, you'll need:
Four eight-ounce lobster tails
Six cups of water
Salt
Clarified butter for dipping
How to Make Clarified Butter
To make clarified butter, melt it over low heat without stirring. Make sure you use a heavy saucepan to avoid burning or browning. Once the butter is completely melted, you'll see that it has separated into two layers: an oily, clear layer and a milky layer.
Pour the clear layer off into a dish slowly, and discard the milky stuff. The clear liquid in your dish is your clarified butter. Set it aside while you cook your lobster.
Boil Your Lobster
Bring six cups of water to a boil in a large saucepan. Salt generously. Add the thawed tails and let them simmer for eight to 12 minutes. The tails are done when the shells turn bright red and the meat is tender. (You can check the tenderness by poking it with a fork.)
For smaller tails, decrease the simmer time. The opposite goes for larger tails. Once your meat is cooked, drain into a colander.
Serve your lobster tails with the clarified butter, and enjoy a little taste of the sea. For extra zing, serve with lemon wedges.
Alternate Method: Chill and Serve with a Curried Sauce
If you're looking for a delicious way to eat lobster in the summer, try this method. It uses chilled lobster and a dressing made with curry, mayonnaise, parsley, sour cream, lime juice, and a dash of hot sauce.
To chill the lobster, boil as before, but transfer to a bowl after draining. Cover and chill in the refrigerator for two hours, or up to 24 hours.
To make the sauce, combine two tablespoons of mayonnaise with two tablespoons of sour cream in a mixing bowl. Add one tablespoon of fresh parsley, one teaspoon of lime juice, and a half teaspoon of curry powder. Stir it all together. Add a dash of hot sauce and salt to taste.
Serve your seafood shell-side down. Cut the shells lengthwise with kitchen shears. Drizzle sauce on top, or serve alongside the meat.
Flavorful Lobster Tails Are Delicious Any Day
If you're looking for a fine feast, cook up some lobster. This seafood doesn't have to be reserved for special occasions – instead, serve it any night of the week. It's a surprisingly simple yet scrumptious dish that doesn't require as much work as you think.