Not Your Regular Water Cooler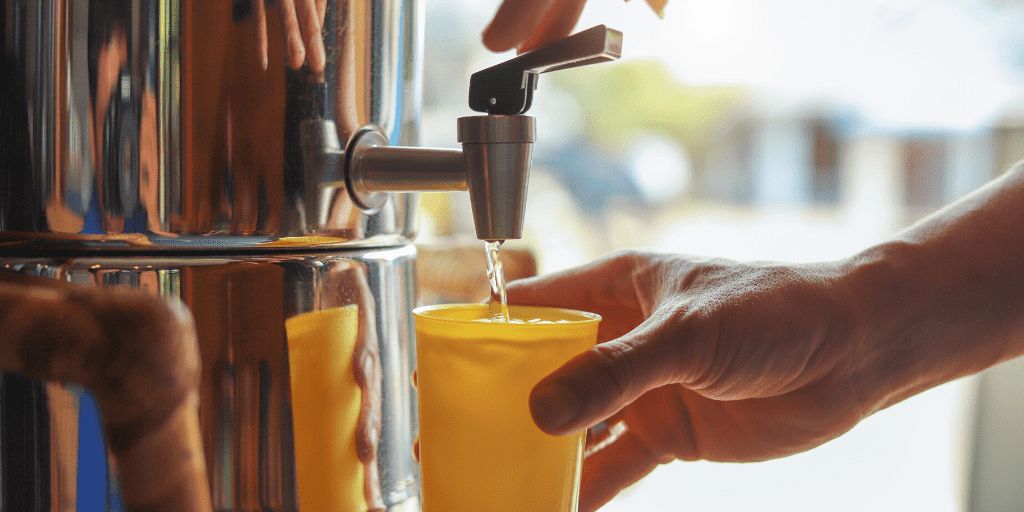 Water coolers are notorious for being the central place for employees to meet up, take a short break, and rejuvenate. While most companies choose the standard floor model water cooler, technologies have come a long way, and newer styles make water coolers more efficient and compact! The standard water cooler might not be an office icon like it used to be, but countertop commercial ice makers and water dispensers can be a great, eco-friendly addition to your restaurant.
Water Dispenser vs Water Cooler
What you may not know is that water dispensers are different from water coolers, and both can be used for different purposes. Water dispensers don't necessarily have to have the ability to cool the water and thus may forgo electric connection altogether. While both technically dispense water, a water cooler will need an electric hookup. Both can usually accommodate the same size water bottles or pitchers, so it's all in the purpose you're looking to have it serve.
Countertop vs Freestanding
We all know that restaurant kitchens typically are scraping by when it comes to square footage, and a standard water cooler that sits directly on the floor uses precious space. The same goes for commercial ice makers as well! Countertop units tend to be cheaper and have a smaller output, but you can mount it on a sturdy platform and utilize space below and around the unit. Manitowoc makes a countertop commercial ice maker and water dispenser, and purchasing equipment that can do the job of two or more separate pieces can save you money and kitchen space!
Filtration
As with any high-quality water and ice dispensing unit, filtration is a must-have! Right now, you can purchase a filtration system with gauge for 50% off when you purchase your water and ice dispenser at CKitchen.com, so it's the perfect way to get clean, fresh water and ice at a budget-friendly price.
JENIFER AQUINO
Sales Consultant
CKitchen.com
E Friedman Associates Inc
T: 800-555-0666 x 1975
D: 516-882-1975
jenifer@ckitchen.com