Do-it-yourself: Essential Restaurant Self-service Perspectives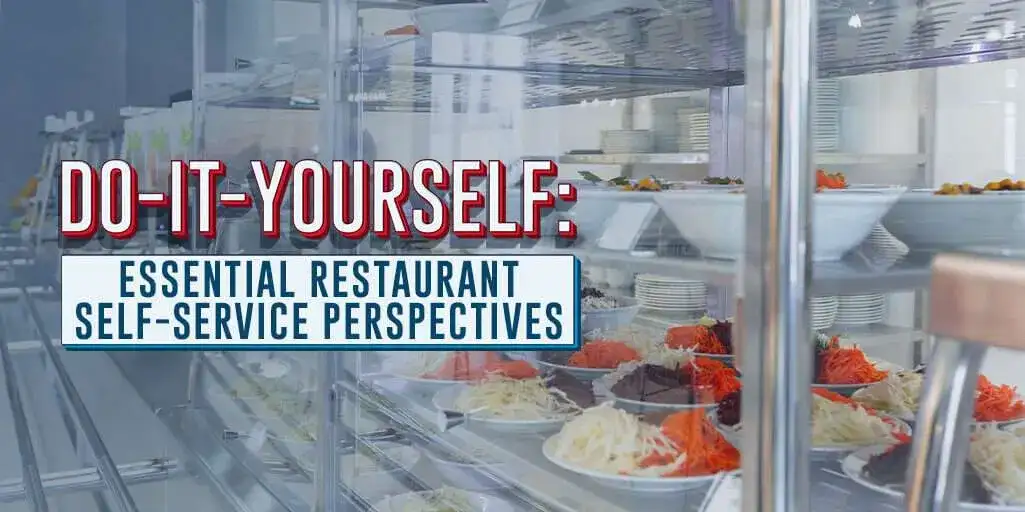 Restaurant self-service is one of the hottest trends in the foodservice industry. Several fast food outlets and casual eateries have taken to the trend and have outfitted their establishments with self-ordering kiosks to streamline their customers' experience. While it's a known fact that customers don't like waiting in lines, the safety features brought about by self-service equipment were a bonus. While self-service options were looked at negatively until the recent past, the shift in attitudes has come due to a change in customer focus, and the penetration of digital technology in the industry. Self-service sales are picking up fast, a fact that's not gone unnoticed by the giants in the business.
The market for self-serve fast food is bound to grow in the coming years, and it's important to remain prepared for the changes new technology brings. Read on as we discuss essential details about restaurant self-service and what you can do to make it work at your establishment.
Maintain Focus on Equipment
Since the idea of restaurant self-service is centered around ease of use and customer satisfaction, it's essential to deploy equipment that is comfortable to operate and easy to access. The equipment must be durable, capable of temperature control, and also bear merchandising features to drive impulse sales among customers.
Typical self-serve equipment involves door-based merchandisers & food holding equipment, hot & cold food holding equipment, self-serve salad bars, condiment stands, hot & cold food wells, and self-serve beverage stations. Self-service equipment also includes food serving supplies and dispensers for materials such as plates, cutlery, and glasses - especially for institutional foodservice establishments that cater to a large number of customers daily. In the case of pre-packaged items, merchandisers with great aesthetics can be especially helpful.
The modern consumer looks not only for the quality of the item offered in itself, but also takes into consideration the way an item is presented. Investing in the arrangement and apt merchandising of your self-service items is sure to interest your customers in giving you more business.

Queues Repel Customers
Several studies have shown that customers are less likely to visit an establishment if they see a long line at the counter. Customers tend to order at establishments where the process involves minimal waiting periods and maximum ease. Self-service kiosks, merchandisers, and food dispensers enable customers to pick up stuff they want without having to spend too much time in the ordering process.
Customers are often flustered by the pressure they're put into if the line behind them is too long. They might not have the opportunity to take their time to order what they want, and this can hamper their experience at your establishment. Self-service ordering eliminates the hassle of choosing at a manned counter by introducing autonomy, accessibility, and variety.
Your patrons can choose from several options at the self-ordering kiosks or vending machines. This provides a fulfilling experience for your guests and presents a profitable opportunity for you, thanks to the various options and items you can choose to highlight on your self-ordering kiosk's menu.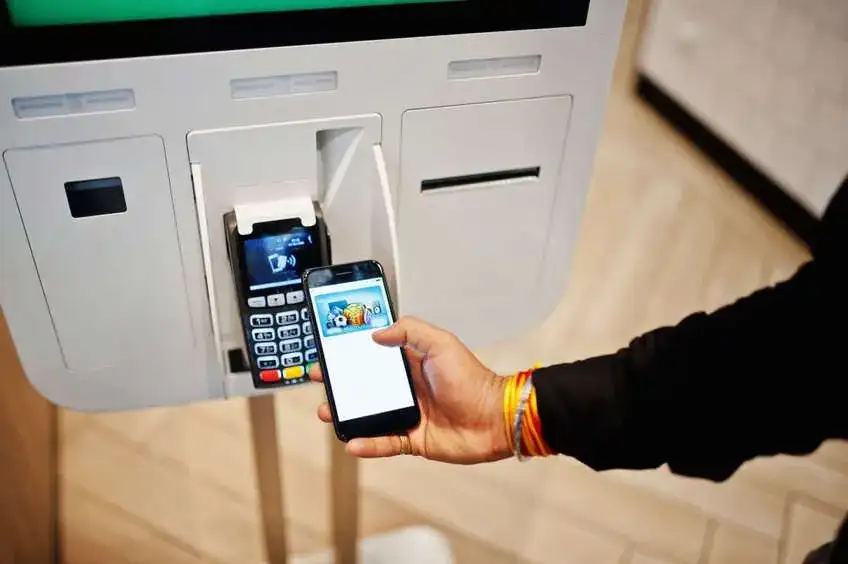 An Increased Adoption of Digital Screens
With the rise in digital and electronic technologies - specifically in the food & beverage industry, the restaurant self-service trend looks to attract tech-savvy customers. However, studies have also shown that self-ordering kiosks are being accepted by a broad set of age groups alike. Whether it's the digitally aware gen Z or the elderly, everyone tends to prefer the autonomy offered by a self-ordering kiosk. Technology has enabled better marketing, has simplified the order process, has allowed customers a greater level of freedom to customize their food, and to choose from a large selection of offerings on the menu. This system not only simplifies things for your customers but also eases the stress on your employees. All orders are directly sent to the kitchen display system, allowing your employees to take up the order almost effortlessly. Self-ordering kiosks also let your customers know when their order's delivery is expected - a feature that instills confidence.
Oldschool Self-service is Still in Vogue
Foodservice equipment such as conventional display cases, food dispensers, and condiment dispensers are still popular despite the change in customer demand and the change in expectations for self-service restaurants. This is especially true in the case of buffets, where customers have the freedom to pick and choose what they want. Placing self-serve condiment stands at the end of the buffet line can help customers choose their dressings and toppings of choice without having to go through the line all over again.
Strategic placement of grab-and-go stations at fast-food restaurants and other establishments such as convenience stores is also still popular. Patrons have a preference for merchandise they can look at and choose from. An interplay of variety and freedom of choice can influence customer satisfaction, so keeping the food display boxes and merchandisers well-stocked is essential.

Handsome Returns on Investment Through Self-Service Ordering
Self-service sections are modeled around customer experience and provide a seamless platform for business owners to showcase their high-end items. Placing an order effortlessly plays a major role in the average guest's decision. This often translates to a greater number of guests ordering high-value items on the menu. Self-service ordering also provides a cost-effective and precise option for restaurants that see a high-volume footfall during certain times of the day. Kiosks and options such as food dispensers allow businesses to maximize order-taking capacity and enable customers to have an additional option to order through instead of using the conventional counter-based order system. This leads to a higher number of orders taken per hour during peak periods - an integral part of why restaurant self-service is helping businesses maximize revenue on an hourly basis.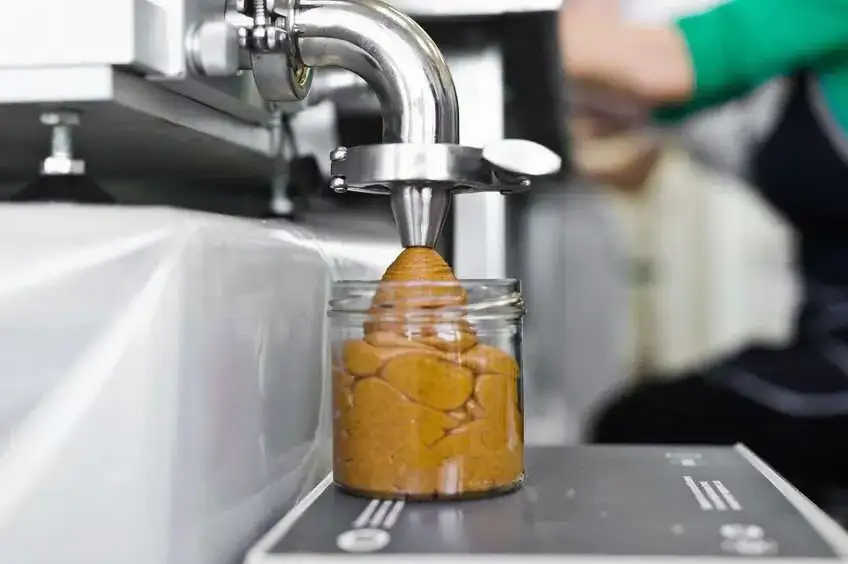 Higher-Order Accuracy
Customers ordering their food are less likely to experience errors in their orders since they have full control over the kiosk at the self-service counter. This can avoid operational errors and prevent dissatisfaction among customers. The orders are direct and sent immediately to the kitchen display system. Order accuracy & prompt delivery impacts customer satisfaction to a great extent, and ensures customers return to your business. The efficiency brought about by this feature of self-service food systems can also promote enhanced word-of-mouth marketing, and improve organic customer engagement among untapped customer pools.
Greater Room to Experiment
Restaurant self-service enables restaurant owners to experiment with their offerings on the menu. Digital technology allows businesses to track the performance of various items on their menus, and also compare the revenue generated from each item. Just like highlighting high-value items on the menu, businesses can also enhance the visibility of items that perform better, while taking items that do not see much traction off of it. This enhances the efficiency of menu curation and gives your workers a better idea about what the average customer might order on a day-to-day basis.
An Increased Scope for Contactless Delivery
The pandemic changed the way we look at foodservice altogether, and technology is helping us bridge the gap between orders and delivery. Quality and accuracy are of major importance, especially when it comes to customer satisfaction, and these criteria are met by mobile applications and technologies such as smart food services. Technologies such as smart food lockers allow your customers to pick up their food without even coming in contact with your staff.
Placing an order through the app will help your staff prepare and place your customers' orders in secure, digitally-protected lockers that also offer temperature control until pickup. Your customers can then pick up their food by entering secure passwords from their assigned locker. These technologies are proving especially beneficial for both businesses and patrons during these difficult times.
Better Utilization of Labor
Restaurant self-service provides you an opportunity to utilize your staff's efforts in sections that matter. Self-service kiosks can free up staff so that they can focus better on getting the customers' food ready in shorter periods. This translates to better overall efficiency throughout the restaurant. Kiosks also help you reduce operational errors that occur during the pandemonium of rush hour. Operational efficiency translates to better productivity and customer satisfaction, driving your sales further while integrating your staff into a cohesive & precise unit.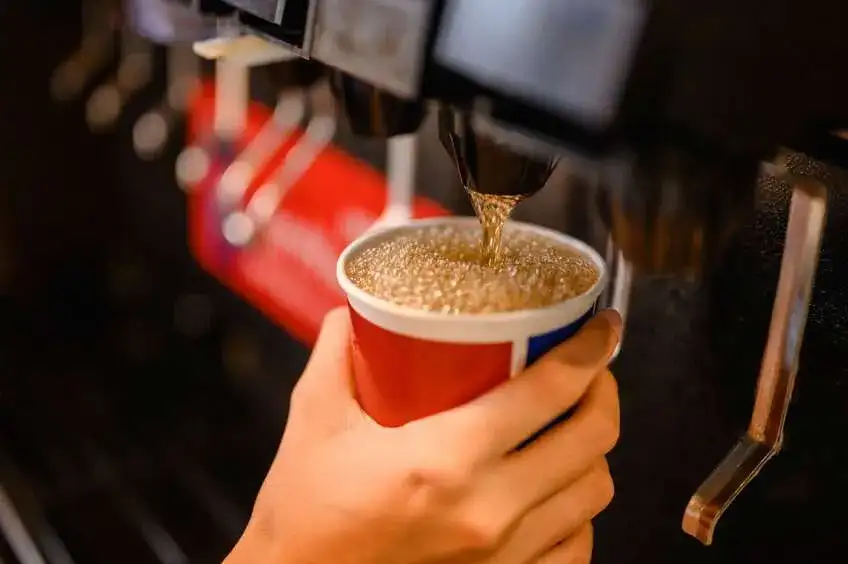 The Outlook
With the changes brought about by the digital revolution and the recent pandemic, customer tastes in terms of both experience and comfort have changed. This hints at a permanent shift in attitudes toward self-ordering kiosks. As fast-food restaurants begin upping the ante with their ingenious self-service models, more businesses are likely to follow suit, given the drastic results the model has produced. Don't forget to get in touch with your business consultants, designers, and IT advisors before you go about setting up your very own self-service station.