Not Traditional-Oriented: A Plant-Based Foodservice Feature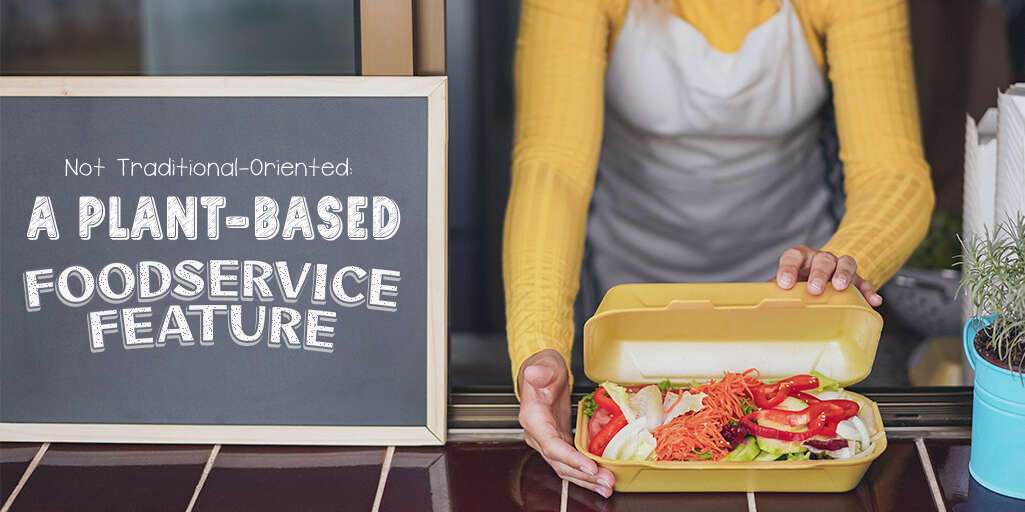 Whether it's popular documentaries, increased awareness, or a simple desire to be healthy, more people are shifting to plant-based alternatives than ever before. This is especially true in the younger generation that has drastically increased their intake of fresh vegetables and fruits in recent years. As health consciousness, veganism, and vegetarianism gain global popularity, foodservice operators are placed in a situation where they need to innovate and come up with new food products to satisfy their patrons.
With the rise in demands for nutritious food, foodservice businesses will have to engineer new food inventions to attract a more informed customer base.
The Rising Popularity of Plant-based Food
As the trend of veganism continues to gain traction in the Western Hemisphere, the motivation behind this global transition is twofold: personal health and environmental health. The rise in popularity, coupled with greater accessibility to plant-based options, has provided increased incentives for food inventions. Over 50 million households in the United States purchase plant-based milk, accounting for nearly 15% of all milk sales in the nation. Plant-based meat has garnered a revenue of nearly $1 billion and is seeing a steep rise in sales, with nearly 20 million households purchasing this green option.
Contrary to popular belief, it isn't just the vegans and vegetarians that form the majority of the buyers. Flexitarians, or people with flexible dietary choices and people that are actively cutting down their meat consumption, form over 60% of the plant-based food market. These numbers are set to rise, given the increasing popularity and better-appreciated tastes when it comes to plant-based food innovations.

A Greener Diet
With the ease of access to information thanks to the internet, more people are aware of the potential risks associated with uncontrolled meat consumption. The environmental impact of the meat industry hasn't helped either, facing constant backlash from several groups. More people are willing to cut down on meat to do their bit for augmenting their carbon footprint. This has created a potentially vast market for innovative food products from companies like Beyond Meat and Impossible Foods. New food innovations like vegan chicken and vegan eggs are rapidly changing the menus in several foodservice establishments. Not only are these options healthy, but they also have a lower carbon footprint.
Companies like Perfect Day, based out of California, have been consistently expanding their plant protein offerings. The company offers plant-based whey and casein prepared from fermentation processes that involve fungi and algae. Vegan ice cream brands like Brave Robot also make use of this technology to offer a more realistic take on plant-based dairy products. As plant-based meat and dairy take over the market, the environmental concerns of meat production is mitigated, while also helping consumers avoid compromise in taste.
Health Matters
The impact of WHO's classification of red meat and other processed meats as potential carcinogens has triggered a further rethinking among consumers. This is pushing them to demand healthier options along with new tastes and flavors, pushing chefs toward new food inventions. Even large companies that service institutional food requirements have returned to the drawing board, incentivized to innovate new food ideas. Establishments like Sodexo have become more proactive in including plant-based options and new food inventions on their menus across the institutions they serve. As a result, business owners and culinarians alike are rushing to experiment with new food products and inventions.
The massive demand for plant-based food options has also led to the creation of several food start-ups in cities like NYC. Startups like Good Catch create healthy and plant-based innovations to substitute seafood. Using materials like chickpea, pea, fermented proteins, and soy, they create delicious dishes like tuna, fish fillet, and salmon. For healthy menus offering only vegetarian options, Kettlebell Kitchen is a startup that offers plant-based menus and customized diet plans to all customers based in NYC. For people looking to eat healthy, while doing their own cooking, companies like Hungryroot have been offering meal kits with simple plant-based recipes since 2015.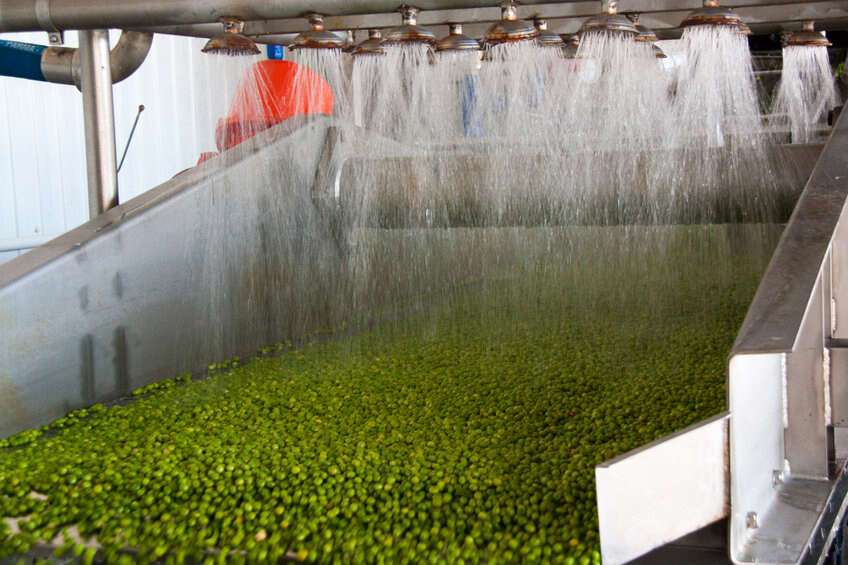 Greater Access to Multicultural Kitchens
Consumers today are increasingly exposed to cuisines from various parts of the world. While certain cuisines in North America might rely heavily on animal products, there exist several cultures, such as those in the Middle East and Asia, that make ample use of plant-based commodities in their dishes. As more people consume plant-based food from different cultures, the demand for such alternatives in domestic cuisine is increasing. This paves the way for innovative food products that fuse various cuisines while bringing plant-based food products to the fore. Indeed, many restaurants are offering new tastes and plant-based alternatives to what would otherwise be a dish made from meat.
Establishments like Bunna Cafe in NYC offer authentic Ethiopian dishes, albeit with plant-based options. Customers looking for something spicier can choose to try out Indian vegan options offered by Usha Foods, and Spicy Moon that offers Chinese food with plant-based ingredients. Kajitsu is another popular food startup in NYC that can satisfy all taste and ethical concerns with their pristine vegan preparations from Japanese cuisine. For vegan takes on the classic burger, restaurants like Superiority Burger master the art of burger making with ethical ingredients and options.

The Focus of Plant-Based Food Innovation Ideas
The most popular players in the industry are approaching new food products by categorizing them separately, so each criterion gets special focus. Some of these include:
Plant-based Alternatives:

Food inventions in this area try to imitate the taste and texture of existing meat or dairy-based dishes. Examples include vegan meat, dairy, and seafood.

Intrinsically Plant-based:

New food products from this category have always been made with plant derivatives. Lentil and chickpea-based food innovations are prime examples of intrinsically plant-based options.

Adaptive Recipes:

These

foods have a flexible range of flavors so that they can easily accommodate plant-based alternatives. Recipes for dishes like meatballs, lasagna, tacos, pasta, and sandwiches can be easily created with plant-based alternatives.

Trendy Food: These include new food product ideas and food innovations that are completely original and purely derived from plant-based ingredients. Peanut butter, oats, cauliflower steak, lentil fritters, and artichoke & aubergine rice are popular food innovations that have gained serious popularity in recent years.
A Renewed Future of Food
With the expansion of the market and more businesses entering the fray, we're seeing more new food products. The most popular of these are plant-based snacks as they're by far some of the simpler recipes to implement. Traditional snacks like beef jerky are seeing stiff competition from recipes that are using mushrooms and fruit instead. Mushroom-based recipes are also soon acquiring traction and providing alternatives to pork-based recipes. Ingredients such as oats are making their way into more recipes that involve dairy, thanks to the comparable texture. Tofu and soy-based foods have already taken over as formidable competitors against poultry. To give the plant-based food industry trend an even greater push, seafood alternatives have recently taken the market by storm. Ingredients like spirulina, algae, seaweed, and banana blossom perfectly mimic textures found in seafood offerings like fish and shrimp.
Now, McDonald's is preparing for us a McPlant burger with vegetable meat. Beyond Meat makes plant-based chicken nuggets, Tyson Foods creates its plant-based meat brand, and Еat Just Inc. manufactures plant-based egg substitutes.
Companies are pursuing this trend further and have started growing cultured protein in bioreactors. By 2040, the industry is projected to account for up to 35% of the $1.8 trillion global meat market. There are already more than 70 companies in the world that grow meat- from chicken to foie gras & kangaroos. Aleph Farms Ltd. (the first company to print the world's first 3D-printed rib-eye) received $ 105 million in July this year to bring their farmed meat to market by the end of next year. Australian startup V2food has developed plant-based meat that even bleeds like real meat. It is already being tested at Burger King in South Korea. V2food received additional funding ($53 million) to enter the European and Chinese markets. The largest meat producer, Upside Foods, is already awaiting approval. The cell farming industry, which grows proteins from cells, has also been growing a lot lately.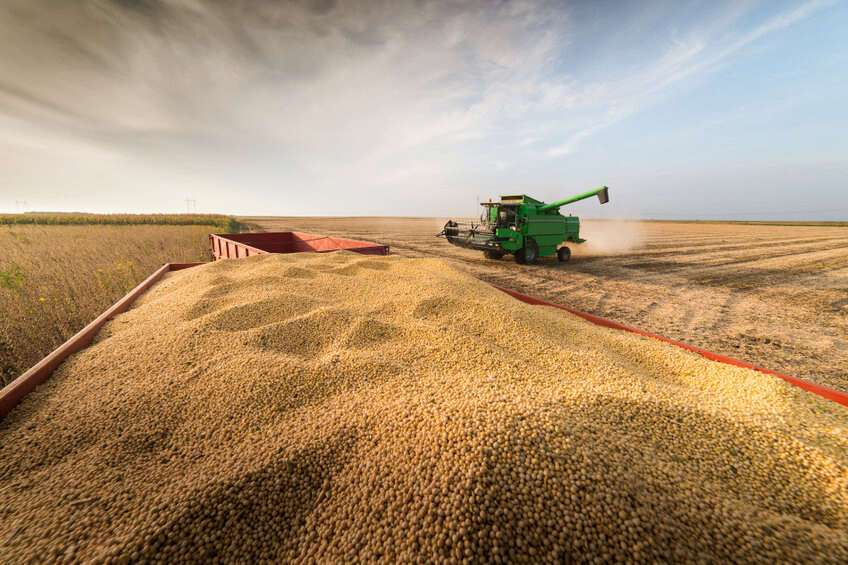 Capitalize on Food Inventions & Increased Availability of Plant-based Raw Material
The demand for plant-based protein has risen by over 20% in the recent past and is expected to only increase over time. If you're looking to create unique food products for your informed customer pool, now is the time. Over 65% of consumers have increased their consumption of plant-based foods making way for a large market that's only bound to grow. The current plant-based food innovation industry is valued at a little over 5 billion dollars, with the estimated growth pegged at nearly 30%.
This number is far higher than the foodservice industry as a whole, which stands at about 15-17% year-on-year. Companies like Aramark and Sodexo are now offering more plant-based options than ever before. Due to the increase in demand, suppliers are also more willing to offer you more lucrative deals on plant-based options like legumes, whole grains, tropical fruit, oats, nuts, seitan, and mushrooms.
How you Can Be Ready for a Plant-based Future
The future of food relies on an amalgamation of existing methods and increased food innovation ideas to become more inclusive of plant-based options. Considering even people with flexible food preferences have taken more positively to plant-based options, it's time to start experimenting and innovating your menu with more plant-based alternatives. Here's how you can get started with offering new food products at your foodservice establishment:
Rely on creating new tastes and textures with new food product ideas. Most people that are apprehensive about plant-based food innovations relegate their decision to a factor involving taste.

You can use a variety of ingredients like peas, soy, and mushrooms to give textures of proteins while adding in plant-based fat alternatives like peanut oil, olive oil, and canola oil to build up to flavor.

While trying to create plant-based food in ethnic cuisines, be sure to add in spices and nuances to mimic the nature of food from that part of the world. While Indian cuisine might require herbs and spices like cloves, cinnamon, and cardamom, Chinese cuisine requires elements like star anise, Szechuan peppers, and five-spice powder.

Trending food popularity extends to beverages too. Be sure to also invest in and focus on beverage innovation to offer individuals cutting out dairy plant-based alternatives tastes on par with the more common lactose counterparts.

To do this, you can switch to options like almond milk, coconut milk, soy milk, oat milk, and even pea milk to provide plant-based beverage options to your customers. Natural sweeteners go well with these alternatives, helping you create a perfectly good milkshake or smoothie.

You can cater to a more health-conscious population by eliminating processed ingredients, added sugar, and artificial products in your plant-based offerings. A lot of people are more fitness-oriented when selecting new plant-based food products.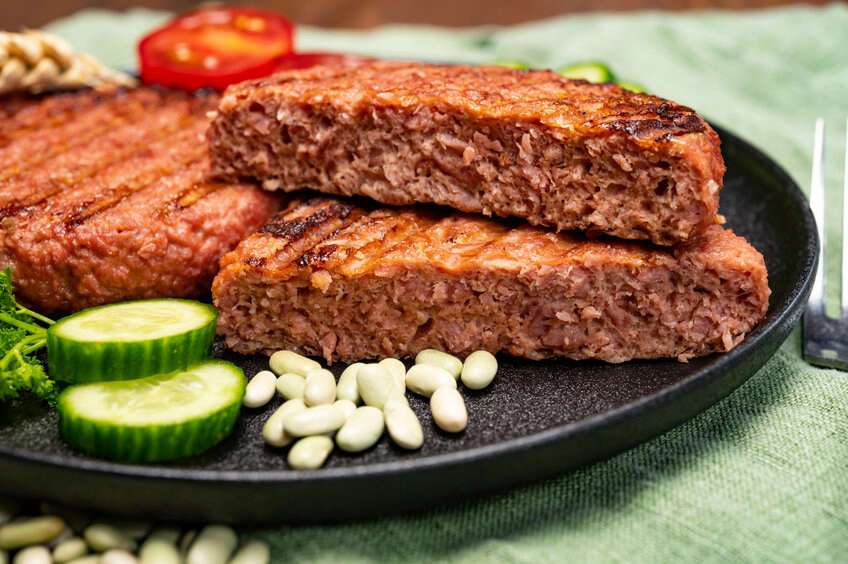 The Outlook
A diversity of new food products are introduced to consumers every year. With a more sustainable future being a near-universal demand, it is only understandable that the foodservice industry is catching up to the evolving landscape of customer preferences. Food start-ups in metropolitan cities and elsewhere have already begun working toward scaling up the number of plant-based options on their product lists and menus. Soon, plant-based food options will be a staple for several people and become an integral part of the culinary sphere. Innovative food products and plant-based food inventions are key to satisfying the next generation of gastronomes.