Small Business Shipping: Best Practices for Home and Small eCommerce Businesses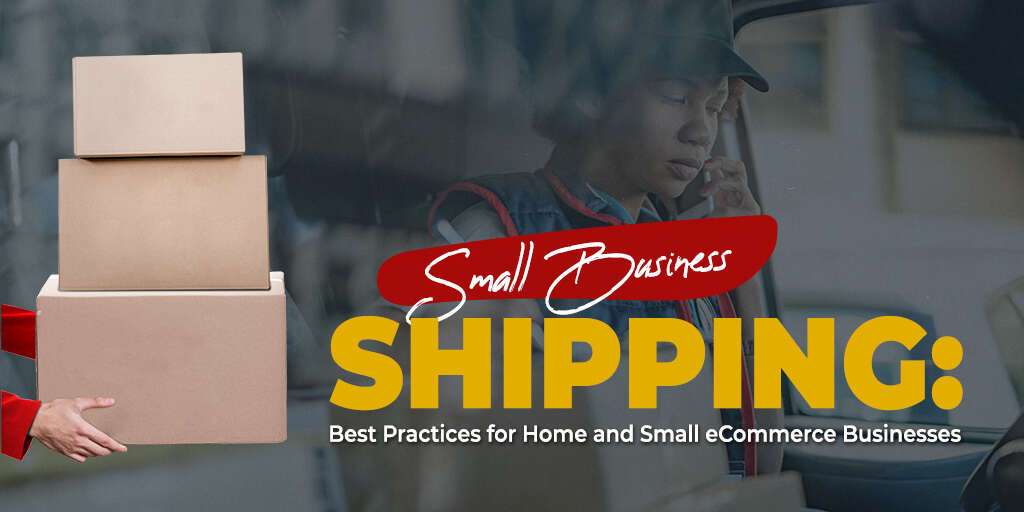 Successful small businesses have well-defined shipping strategies. With an effective shipping strategy, you can expand your business reach on a global scale!. You can also save thousands of dollars, secure your products, and provide a great customer experience.
In this article, we discuss how to send packages from home, how to make shipping labels for small businesses, why small businesses need professional shipping labels, e-Commerce shipping's best practices, small business shipping tips, and pack-and-ship store business plans.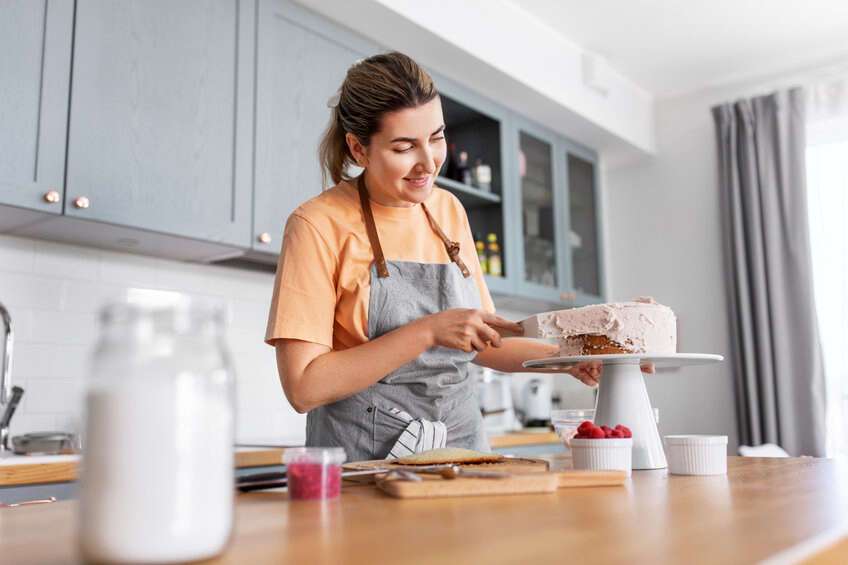 How to Ship Products from Home
Here are some things to consider if you are planning to ship products from home or figuring out how to ship to customers globally:
Connect with a Shipping Carrier:

You can connect with a shipping carrier to help your business run effectively. Good quality shipping carriers can pick up your order from your home and deliver it worldwide, hassle-free.

Shipping Fees: Most shipping carriers calculate the shipping fee based on location, delivery speed, and product type. For non-perishable products, you can opt for ground shipping, which is cheaper than other shipping methods. Many shipping carriers offer a flat fee for shipping that can help you manage your finances efficiently.
Small Business Shipping Supplies: You can stock up on essential shipping supplies necessary for packing and shopping your items. You can purchase shipping supplies in bulk to reduce your costs. With the right shipping supplies, you can quickly pack your orders.
A typical shipping supply list for a small business includes:
Boxes and Tubes

Poly Mailers

Packaging Tapes

Overbox and Poly Bag

Labels

Padding

How to Make Shipping Labels for Small Businesses
Shipping labels carry essential brand-, customer-, and shipping-related information. You can print shipping labels with your home printer or with special label printers. Most shipping labels are printed on 4-inch or wider papers. You can then attach the printed shipping label to the parcel's surface.
Why Small Businesses Need Professional Shipping Labels
Important Information:

Your shipping label indicates the final destination and also includes essential information in case of returns. If required, create custom shipping labels for your business.

Type of Service

: Your shipping label also mentions the type of service used for shipping. Shipping carriers and their staff can distinguish parcels depending on their priority.

Computer Printed Labels:

It is essential to have shipping details printed from a computer for eCommerce and modern-day businesses. Printed labels look clean, and you can print hundreds of labels at a time. You can also save precious time and money with printed labels. Additionally, modern-day printed labels are designed to withstand rough handling and bad transport conditions.

Tamper-proof:

Shipping labels for businesses are tamper-proof. They have unique IDs and bar codes to help you secure your package.

Brand Promotions

: Shipping labels are perfect for placing your logo and slogan. You can create brand recall and recognition with branded shipping labels that help you drive more sales over time.

Compliance:

Regulatory bodies and shipping companies need small businesses to place unique bar codes on shipping labels. This helps track your shipment and helps you get steep discounts from providers.
eCommerce Shipping Best Practices
Shipping is an integral part of any eCommerce business. Packaging and shipping can make or break your small business, so make sure to implement some of the following best shipping practices:
Free Shipping:

Most customers prefer free shipping over paid shipping. According to research, 1/3rd of customers will abandon their eCommerce cart if they need to pay for shipping. Most companies offer free shipping above a minimum purchase amount. With free shipping, you can increase your sales by almost 30%.

Mention Shipping Costs Clearly:

If you are planning to charge for shipping, then you need to mention shipping costs clearly according to the product, location, and any other criteria related to your business needs.

Expected Delivery Date:

Always mention an expected delivery date for your order. Customers expect an expected delivery date depending on the order date and shipping method. You can recommend faster delivery with premium pricing.

Communication:

Customers need complete information about their shipment or purchase. Try to implement a system that can inform the customer about order status, send out confirmation emails, and take feedback after delivery.



Small Business Shipping Tips
Small businesses need essential shipping tips to save money in the long run. You can also protect your products and create long-term business connections with an effective shipping process.
Here are some essential small business shipping tips that you can implement in your business:
Create a Shipping Account:

You can create a universal business shipping account for your business. Most shipping companies take care of the delivery of products to customers on your behalf.

Track Your Business Shipments: With modern tools, you can remotely track your shipment from anywhere. Most shipping companies for small businesses provide a unique identification number or a bar code for your shipment. You can log in to the shipping company's website to track your shipment. Some shipping companies also allow advanced integration with your existing website or application for effortless tracking.
Padding:

You need to provide enough padding to secure your shipment in transit for most shipments. Depending on your packaging needs, you can use various materials for padding, including reusable padding and environmentally-friendly padding.

Insulation: If you are preparing to ship perishable food items like pre-cooked and baked food items, you will require material that provides proper insulation. You can also add freezer packs to keep food items cool while in transit. You can pre-freeze food items before packaging them to preserve the contents for longer periods.
Handwritten Notes: If you are a small business trying to deliver products to customers across the globe, a handwritten note will help you connect with your customers personally. This will help gain loyal customers who will purchase and promote your product for years. You can make them feel special with a small postcard or a gift card with a personalized note.
Free Add-ons: You can always promote your newly launched products by sending free samples to customers. You can also provide freebies like a goodie bag, memorabilia, and various other items to drive customer engagement. Most companies offer free add-ons with existing purchases.
Brand Packaging: Your shipping strategy and brand strategy can include branded boxes. You can have your business logo printed on all sides. Some brands also use branded packaging tapes to create customized branded boxes. With branded boxes, your customers can easily identify packages quickly. Branded packaging also creates a sense of exclusivity and pleasure for customers. With branded packaging, your brand will get recognized more often. Neighbors, friends, and family members of customers will eventually be curious to learn more about your brand. This will lead to increased sales and promotion.
Shipping Brokers: There are professional shipping brokers worldwide who can help you get the best shipping rates for your orders. With shipping brokers, you can get discounted bulk shipping rates to save thousands of dollars in shipping. High-quality shipping brokers can help you start shipping business packages immediately.
Insurance: You can insure your packages with your shipping provider or insurance provider. With insurance, you can get your money back if a product goes missing or is damaged during transit.
Declaration Forms: To ship your products globally, you need to fill out essential declaration forms like a customs declaration form. These regulatory forms help process the shipments faster for transit. For small business packaging orders, you can connect with your shipping provider to gain more knowledge on declaration forms and labels.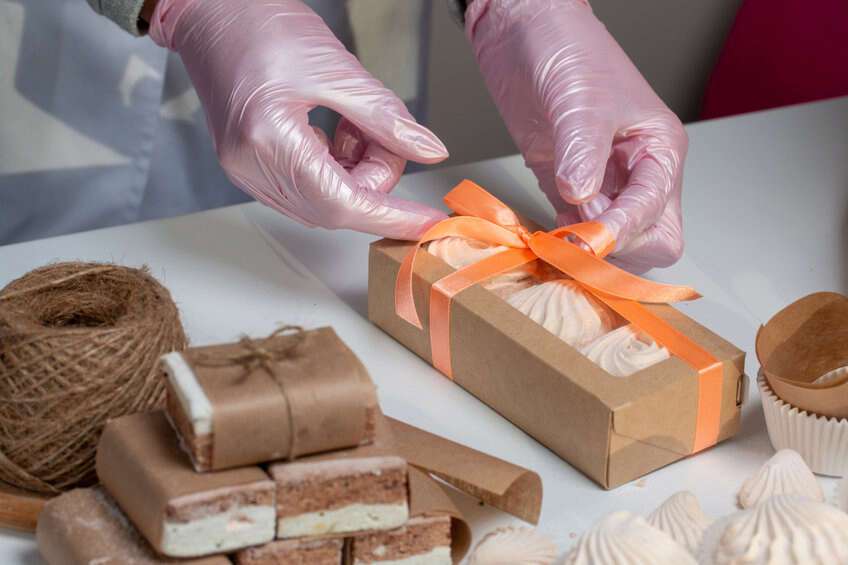 Pack-and-Ship Store Business Plan
Recently, there has been a surge in pack and ship stores globally. Your pack and ship store business plan can include the following:
Summary

: The executive summary or your elevator pitch will include all aspects of your business plan. You can include the essential metrics, planned expenditure, tenure, and reasoning behind your business objectives.

Location: Location is key for pack and ship businesses. Your location needs to be close to rail, air, and road networks for easy transportation. Additionally, you need to have access to trucks to load and unload products effortlessly.
Market Research: You need to thoroughly research the viability of a pack-and-ship business model. Check for competitors, sales forecasts, timeline, and marketing trends before starting your pack and ship venture.
Effective strategies like unique shipping packaging, free add-ons, and free shipping for customers, will help you scale your business exponentially. With eCommerce stores, you can streamline your business processes effectively. You can also partner with one or multiple shipping carriers to provide a hassle-free customer experience. Additionally, you can implement small business shipping tips to increase the speed, efficiency, and quality of your service.