Specialty Warewashers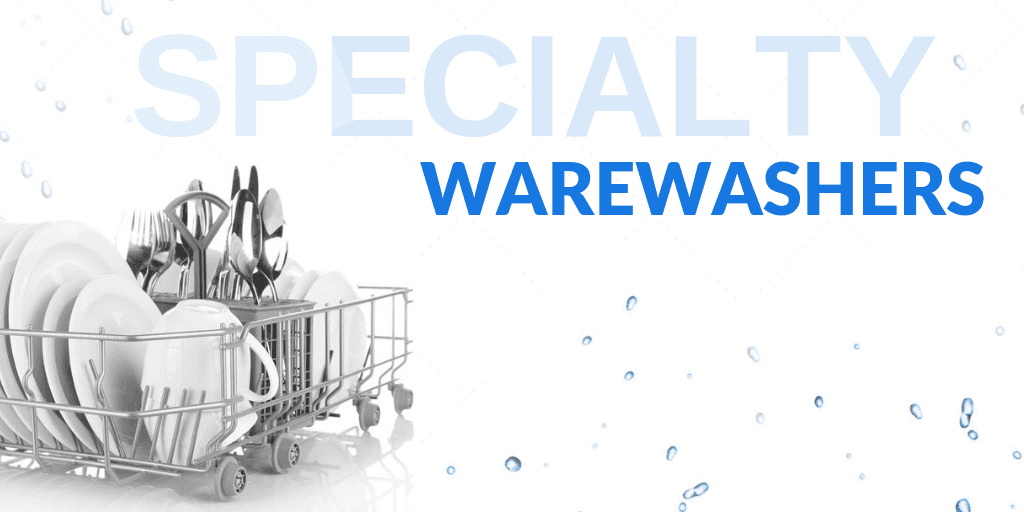 Warewashing equipment is an essential for many restaurants, especially if you deal with high volume traffic. Many restaurants opt for standard warewashing machines like conveyors, door type/rack, undercounter, and glass washers to get the job done. But many will also opt for one or more specialty washers if it suits their needs. Here are a few specialty washers to keep in mind when shopping for the right warewashing unit for your restaurant.
Glass Washers: For bars or wineries that primarily serve drinks, a glass washer is the perfect fit for dishwashing needs.
Utensil Washers: If you're a larger operation with hundreds of utensils needing washed on a daily basis, opt for an additional utensil washer to supplement your conveyor warewasher to keep up with the high-volume outputs.
Pot & Pan Washer: Restaurants with lots of pots and pans will benefit from a pot and pan washer which utilize higher water pressures (which would damage fragile dishware) and typically include:
separate wash and rinse tanks

self-contained booster heaters

adjustable wash and rinse cycles with a selector switch

high-velocity spray nozzles designed for fast stripping action

an external pre-rinse wash-down hose

automatic fill functions on utensil models

heavy-duty racking systems

a loading ramp or pit grid for rack washers
Take a look at our selection of standard warewashing machines as well as what applications your restaurant will be utilizing your units for. Then, glance through our specialty washers to see if there's one better suited for your restaurant. I can help you dig through the details as well; just give me a call!
JENIFER AQUINO
Sales Consultant
CKitchen.com
E Friedman Associates Inc
T: 800-555-0666 x 1975
D: 516-882-1975
jenifer@ckitchen.com