Foodservice Management: What's In and Out After COVID-19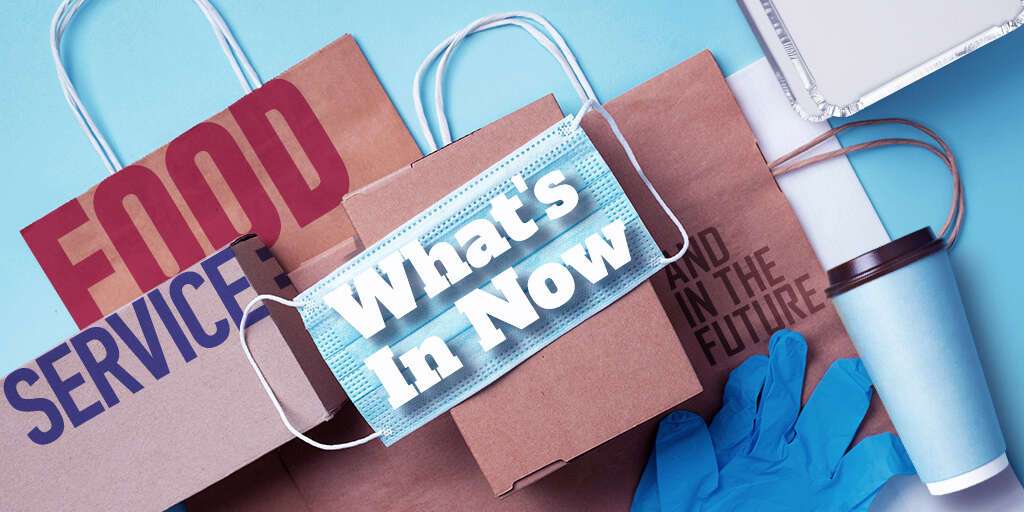 The public remains as wary about going to restaurants as the COVID-19 pandemic wears on. If people are not setting foot in dining rooms any time soon, operators are bringing the experience to them instead.
This is the heart of the foodservice industry's response to the outbreak as it leaned into grab-and-go and delivery to pull through.
These efforts, although devised to get us through the crisis, have also helped paint a picture of how the industry would look like on the other side of the coronavirus.
Which aspects will remain the same? And which ones will become a thing of the past?
What's In: Takeout and delivery
Restaurants become virtual
Dining rooms are not expected to go away completely, but they may be getting smaller. Takeout business still tops indoor dining, with more operators offering curbside pick-up, delivery, and drive-thru.
The lockdowns and social distancing protocols brought about a change in customer behavior. Due to safety concerns, people of all ages opted to order food online and rely on it for a while.
This has, in turn, made them much more comfortable shopping online and having their food delivered to their homes. This is especially true for the older generation.
With the industry becoming more delivery-focused as a result, takeout and delivery channels might take precedence over dining space.
This is why more ghost kitchens and virtual restaurants are expected to emerge in the coming decade. These "placeless" restaurants strictly exist and operate online via a website or an app.
They have no physical space to host guests; only a central kitchen from which they prep, cook, and pack orders for delivery. The appeal comes from the significantly lower costs and risk.
Retaining customer-operator relationship
Third-party delivery companies were quick to alleviate the pressure on the staffing and the ability of restaurants and even healthcare facilities to keep up. They are expected to be integral beyond COVID-19, but they did present some challenges.
The number of consumers that use third-party delivery apps has surged as more people order online. This has reached a point where these apps have become the main channel from which customers order their food, cutting the communication between customers and the operator.
Industry experts in the National Restaurant Association or NRA's Restaurant 2030 report suggested that this could prompt the industry to develop an application that can preserve this relationship.
Additionally, many small businesses are struggling to pay the commission fees set by third-party companies. This meant they had to forgo delivery service altogether and lose out to the larger competition. Now, more options are on the table.
GrubHub has recently announced a new feature that allows restaurants to receive orders for free when they are placed via the company's new direct order links.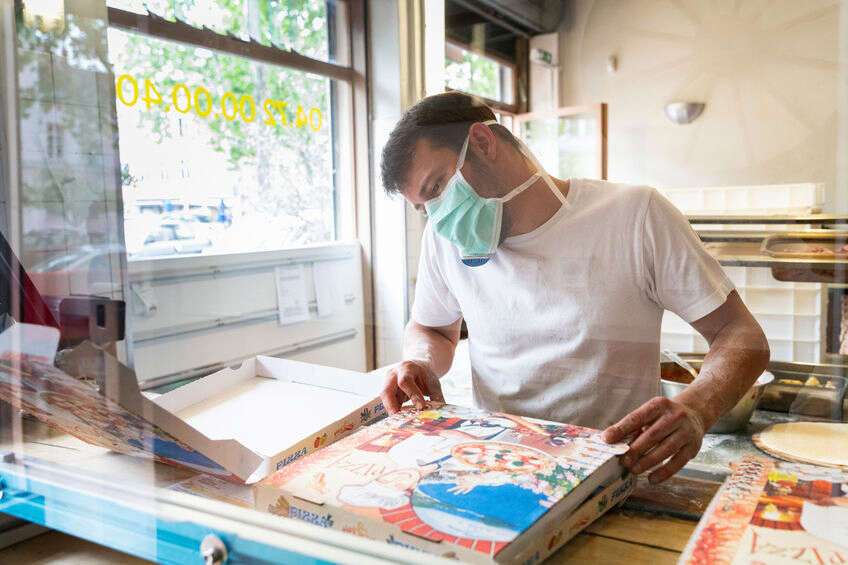 What's Out: Excessive food waste
More and more operators including big chains are going back to the drawing board, putting their menus under a microscope to identify areas where they can be improved ecologically. Here are some ways they are making a change:
Proper portion sizing with the help of kitchen scales that provide the exact weight of the ingredients or the serving of a dish

Tailored menu of bestsellers and signature items that have a broad appeal and can travel well

More efficient use of ingredients

An effective system that can quantify food waste produced daily, weekly, and monthly to pinpoint weak areas that can be reconfigured
A popular solution being explored by many is the use of locally sourced ingredients. By purchasing from a nearby farm or purveyor, you can reduce the carbon footprint that comes from transporting the food.
Menu-wise, it also gives you the opportunity to offer unique dishes that no other restaurants have. You can prepare healthier and fresher meals, which customers are willing to pay extra money for.
Even better, this sustainable switch could generate more cost savings in the long run.
What's In: Burger-flipping robots and blockchain
As more customers feel less comfortable with human beings cooking and serving their food, more robotics have been introduced to the kitchen. For the operator's part, it helps fill the gap in staffing in a much safer way.
Popular food chain White Castle deployed Flippy, a robot fryer developed by California-based manufacturer Miso Robotics, to flip burgers and make fries. The brand is also to bring Flippy ROAR, a second-generation version of the robot, to multiple White Castle locations.
On the non-commercial side of things, the University of Wisconsin-Madison has seen incredible success with a robot delivery pilot program called Starship to deliver food to students from multiple locations.
It is connected to a downloadable app where you can track the location of the robot. This innovation helps them attend to hundreds of orders per day.
Using technology to track the food's journey
NRA's Restaurant 2030 Report also touched on the possibility of technology playing a more significant role in the next decade of the industry in making the supply chain safer.
This pertains to the implementation of blockchain and barcoding systems to digitally record the entire journey of each product--where it was farmed or harvested to how it ends up on the customer's table.
By leveraging data collection, the industry could potentially develop a simpler and more effective system for tracing the source of potential foodborne illness outbreaks or ultimately taking out any contaminated products to prevent one altogether.
NRA also believes that there will be stricter food safety policies as customers call for greater transparency. One way to meet this new standard is for restaurant inspection reports to be available to the public.
Your ability to implement and communicate the safety precautions you're taking is more crucial than ever.
What's Out: Single-use menus and working in groups
Physical distancing in the kitchen or the counter
In the COVID-19 era, everyone has become increasingly critical about how food is safely prepared, cooked, and delivered. Customers want transparency before they open their wallets.
In coffee shops, operators are looking for ways to optimize staff movement behind the counter. To prevent any crossover, the space is being reconfigured to promote a vertical workflow for each employee. They end up with a tailored station where they can perform their tasks by moving only and forth rather than side to side.
More handwashing and sanitation stations could also be set up to encourage frequent hand hygiene and at the same time increase customer assurance of the restaurant's safety.
QR codes and touchscreen tablets are replacing single-use menus to reduce face-to-face interactions and create fewer high-touch points. Additionally, they also help operators speed up the ordering process.
More operations are also embracing the use of self-ordering kiosks and cashless systems, which you can read more about here.
Front-of-the-house changes
When customers do go out to eat, they are looking for visible action and implementation of your safety policies. Keep in mind that customers primarily shy away from dining out to be safer. What you need to do is to make them feel safe at your restaurant.
Seeing with their own eyes that you are taking the proper steps to keep your establishment clean goes a long way. On top of the taped markings on the floor, plexiglass barriers, and protective equipment, take the extra step with the help of your tabletops.
Consider seating guests before setting the table. This gives you the opportunity to clean and sanitize it in front of them. You can have everything ready nearby, so you can quickly grab it once it is needed, which can also save labor.
You might have to take away most table-setting pieces so there are fewer things for customers to touch. Condiments will have to be provided upon request; flatware is delivered wrapped in cloth or napkin or even sealed.
For outdoor dining, you can't go wrong with umbrellas and signages that communicate restaurant offerings and reminders. Anything that can make the space more meaningful and work to your advantage will be helpful.
Grab-and-go and takeout operations can still rely on open-air merchandisers to display and keep food fresh. When paired with roll-down locking doors and interior lighting, they showcase the products beautifully while also keeping contact to a minimum.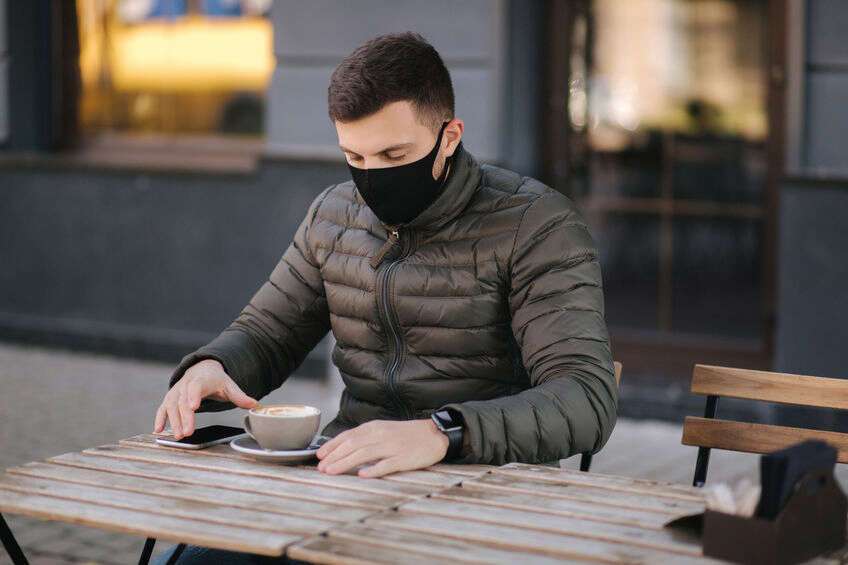 What's In: Earth-friendly packaging
Sustainable food packaging is where the industry was headed even before the pandemic struck.
As customers spend even less time in the dining area, food is more mobile than ever before, which put more spotlight on sustainable packaging.
Research shows that customers are willing to pay more for sustainable brands. How you pack your orders is perhaps the most visible and tangible way for your effort.
Benefits vs. Costs
Admittedly, this is not an easy transition and is in fact a costly investment. Sustainable packaging is around 20 to 50% more expensive than regular packaging, according to Joel Feigenheimer of RealEats Consulting.
However, cost should not be the only driving force of your decision. The perceived value may hold greater weight.
Claire Koelsch Sand, consultant and owner of Packaging Technology and Research, believes that a sustainably packed meal sends a strong message about your commitment to the environment. It will go a long way for your brand perception and lends itself to many marketing opportunities.
Challenges with sustainable packaging
In the past, switching to sustainable packaging meant that a meal fresh out of your kitchen will be reduced to a low-quality mess along the way-that's the worst-case scenario anyway. Thankfully, there are now more eco-friendly packaging options that you can fully trust to keep the food fresh and intact during transport.
Many manufacturers are coming out with fiber-based food packaging and paper bags with reusable carriers that offer excellent recyclability.
Cardboard and fiberboard containers are also becoming more prevalent. They retain heat well and are leak-proof, making them conducive for transporting sauces and other liquid food items.
Most of the time, these materials can also be customized to include your logo and other promotional information. This helps further reinforce your sustainable image to keep your business on the customer's top-of-mind.
Post-coronavirus, more operators are expected to use strong and tamper-proof packaging to keep the freshness and quality intact but also prevent the risk of delivery people taking food from the order.
Most options are plastic-based, but more eco-friendly alternatives have popped up. Some paper bags now come with a tamper-evident strip that seals the top while some recycled paperboard boxes have lockable tabs.