Delivering Joy in a Bottle: Understanding How to Package Takeout Cocktails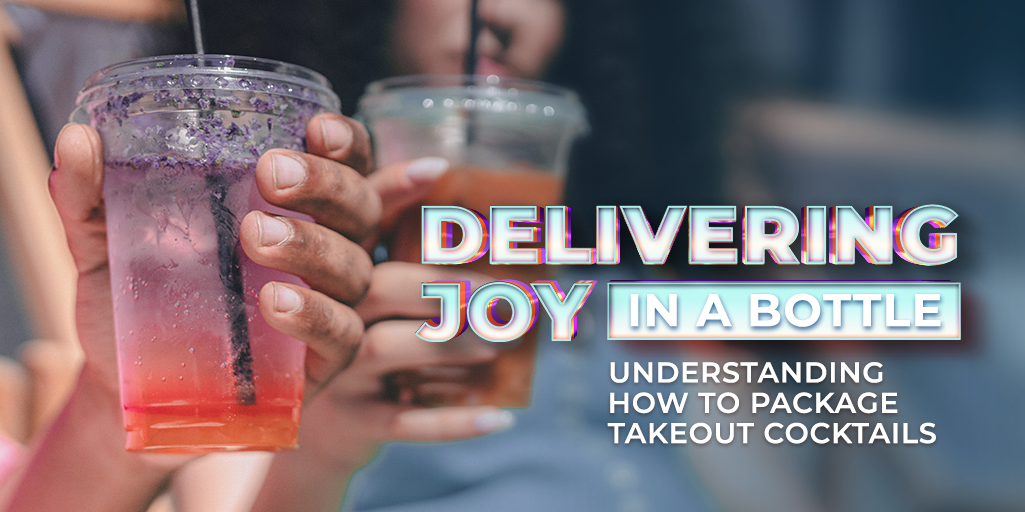 Developed as a necessity to keep up sales during lockdowns in the pandemic, takeout cocktails were what allowed several bars and restaurant owners to stay afloat during turbulent times. Now, however, takeout cocktails are picking up pace in becoming one of the hottest food industry trends. Despite the pandemic finally showing signs of abating, and businesses operating at full capacity, to-go cocktails are still very much in vogue and have given an opportunity for business owners to reach customers in a broader market.
With the government easing restrictions on cocktail takeaway options, several businesses are now looking to offer to-go cocktails to their customers. However, there still remain several factors to consider when preparing cocktails for takeaway since these drinks are a complex blend of several ingredients. Due to the large diversity of cocktails available, not all of them are fit to deliver as a takeout option. It's important to consider what you can offer to your customers and in what form while obeying your state's laws concerning alcoholic beverages. Read on as we discuss the various aspects of takeout cocktails and how to package takeout cocktails for delivery.
Challenges & Their Workarounds
Initial Legal Concerns:

Creating and tweaking the cocktail to suit delivery and takeaway operations has not been a single-step journey and took several establishments a while to perfect. The initial challenges revolved around legislation and legality. However, with

consistent campaigning

and suggestions from restaurateurs, several states undertook much-needed reform and relaxations to aid ailing bars and restaurants. With alcohol bills often generating nearly 30% of an average establishment's delivery, the closure brought on by COVID was bound to cause a major hit on revenues. With most restaurants and bars ready to improvise, the states followed suit with relaxations, enabling the to-go cocktail to take shape, allowing eager customers to experience their favorite cocktails in the safety of their homes.
The Selection Conundrum: Firstly, it's important to note that not all cocktails are suited for delivery. Businesses need to choose cocktails that can be optimized for delivery. Since fresh ingredients when mixed into cocktails often separate from the mixture over time, it is often sensible to offer alcoholic and non-alcoholic components in separate containers for the customers to mix and assemble on delivery. Several establishments have also tried and succeeded with 'cocktail kits' that allow the customers to prepare their own cocktails upon delivery. Restaurants and bars are also offering mixed cocktails in a container and the remaining ingredients separately to avoid sedimentation issues and unaesthetic presentation. Choosing cocktails that can be broken down into different components has also enabled restaurants to comply with alcohol delivery laws in several states.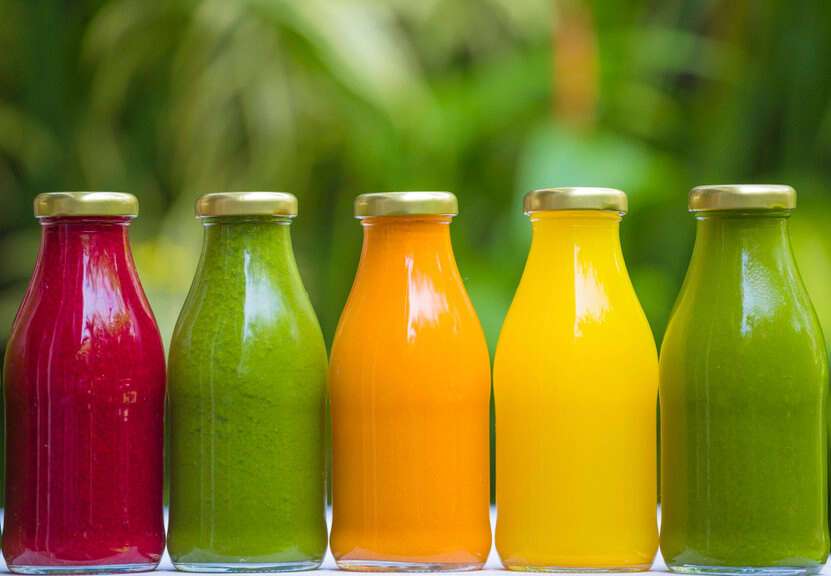 Packaging & Production Complexities:

Following the initial lull in orders and business during the lockdowns, the online orders for to-go cocktails have grown significantly. Business owners have found it necessary to create new methods of preparing cocktails for their takeaway businesses. While preparing one cocktail comes with preset measures of each component, the recipe needs to be perfected when several orders are waiting to be served. Bar owners have created versatile strategies for batch production - something we discuss in the upcoming sections, to manage the increasing demand for takeout cocktails. Alongside production, it has also been a learning experience for businesses in understanding how to package takeout cocktails efficiently. From disposable cups and to-go coffee cups to

mason jars

and sealed bottles, establishments have worked out several variables and tried them out before deciding on what works best for them.
Batch Preparation & Optimizing Quantity
Unlike in-person bar service, to-go cocktails require varied strategies for preparation. Cocktails with fresh ingredients that cannot be omitted need to be prepared on order. However, takeout cocktails that contain only all spirits can be prepared in batches and kept ready for the virtual happy hour periods.

Portioning the large batch into deliverable quantities makes it much simpler for bartenders and also allows fast service. Since customers are either awaiting delivery at their homes or waiting to collect their order from your establishment, your staff needs to be quick on their feet to fulfill orders and ensure customer satisfaction.

Batch preparation also allows to-go cocktail purchases in larger quantities such as bottles or multiple servings in a single order to allow your patrons to enjoy their cocktails at home with friends and family. This also allows you to sell more servings of cocktails per order, enhancing your revenue from the takeout section.

Batching often becomes easier when you have a balanced recipe for one serving of a deliverable cocktail. This can then be scaled to multiple servings and adjusted according to volume to help your bartenders prepare for the upcoming slew of cocktail orders.

Another trick also involves converting the traditional ounce or mL measurements in recipes into parts so that it becomes easier to adjust the recipe for bulk preparations while maintaining the integrity of taste and the balance of flavor in the final product.

Since preparing and bottling each cocktail to order might become very hectic for your bar staff, consider preparing cocktails in large batches and then portioning or diluting them to serving sizes for your patrons.
The Essence of Efficient Packaging
It's essential that you understand the importance of packaging before marketing to-go cocktails at your establishment, as the safe delivery of your product relies on the efficiency of your packing methods and the durability of the materials used. Here are some important considerations to make when evaluating your packaging options:
Selecting the material of the container matters a great deal when it comes to learning how to package takeout cocktails. Certain packaging materials are unsuitable for drinks like cocktails as they leave behind a taste or smell in the liquid they contain. The subtle flavors in cocktails are often affected by packaging materials that carry a specific odor or taste.

Certain materials are far better than others for packaging. Glass bottles offer superior durability and handling when compared to disposable one-time-use containers. The same applies to recyclable plastic when compared to paper or single-use plastic containers.

Different materials offer different advantages when it comes to packaging and delivering to-go cocktails. Small glass bottles & vials can be recycled instead of being thrown away or handed back to the establishment. On the other hand, recyclable plastic bottles are lightweight and easy to carry. Similarly, mason jars offer high-aesthetic value and are easy to seal tightly. Cost-effective options like vacuum bags offer no aesthetic value, but cover up for the lack of it by being efficient in storing large quantities by volume.

Some container materials have a higher grade of eco-friendliness when compared to others. For example, recycled paper containers might not be the ideal choice for storing complex and aesthetic mixes, but they're far better than other materials from an environmental perspective.

Be sure to factor in these attributes before you decide on storage containers for your establishment's takeout cocktail menu.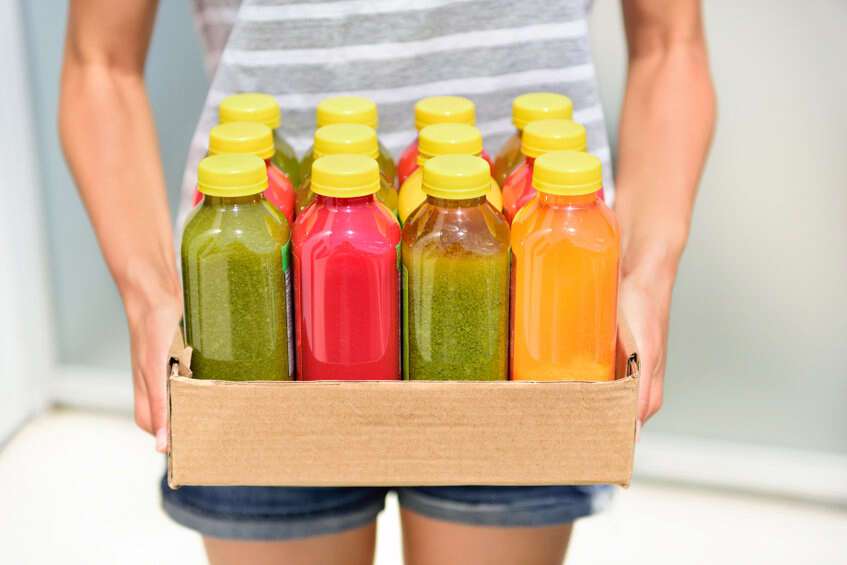 Common Choices for Takeout Cocktail Containers
Here are some common options that establishments are adopting as their materials of choice for to-go cocktail delivery:
Non-disposable containers like mason jars and sealed bottles are some of the hottest trends in packaging takeout cocktails. They retain the aesthetic appeal, fit well in a bag or a drink carrier, and are durable in containing the cocktail till it reaches the customer. Using a tamper-proof/evident seal will help customers remain assured about the cocktail being prepared and transported under sanitary conditions.

Disposable containers have made a comeback following the pandemic. Though these options were on the decline earlier, they've once again found use in the commercial kitchen industry with several businesses using plastic takeaway cups to deliver takeout cocktails from their establishments.

Establishments selling beer they brew have taken to using

growlers

to send their brewed brilliance to their customers. In case you're running an operation that serves beer via the tap, a growler provides a non-disposable and potentially recyclable option to help you serve takeaway alcohol.

Recycled cardboard drink carriers are durable and sturdy. They allow your guests or delivery partners to carry the cocktails with ease and without the risk of spilling them. Inducting these in your packaging section can go a long way in aiding your takeout cocktail section.

In case you're thinking of selling your stocked wine collection, you can always offer the bottles in vacuum bags with reinforced handles for easy carrying. The adhesive seal also adds authenticity and a sense of security for your customers.
Delivering Accessory Components & Non-alcoholic Ingredients
Knowing how to package takeout cocktails also involves delivering garnishes, condiments, soda, syrup, fruit juice, and any other flavorful element that makes the cocktail irresistible.
Fruit juices are usually not advised for takeout cocktails unless they've been specifically requested by the customer. Since the liquid is prone to separate from the alcohol, you can offer the juice in a separate container.

Soda too can be offered in a separate container for takeout cocktails, or be mixed in with the main body of the cocktail in a single container.

Garnishes like orange & lemon peels, mint leaves, licorice, herbs, and other flavorful ingredients can be sent to the customer in small containers to provide them with a complete and wholesome experience.

Syrups, bitters, and other liquid condiments can either be filled in small glass vials or recyclable plastic containers to help your customers identify them and use them to assemble their cocktails.

Offering your customers a cocktail kit with detailed instructions and labels will allow them to build the perfect cocktail and have fun while indulging in the activity.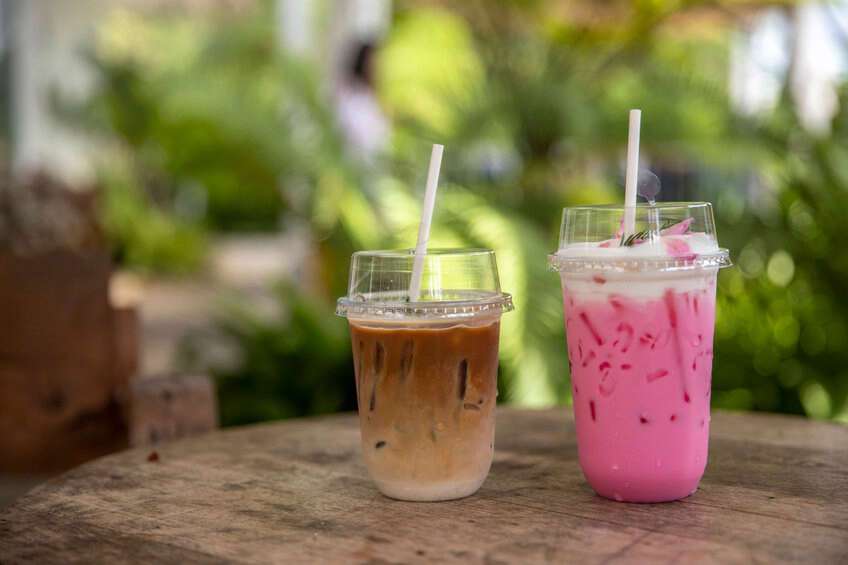 Packaging cocktails to-go has come a long way since the start of the pandemic and has now led to an entire niche in itself where customers can enjoy bar-style cocktails from the comfort of their homes. It's important to note that delivering cocktails comes with a certain amount of risk as it's important to verify the age of both the customer and the delivery agent. Also, make sure you print warnings that mention the hazards of drunk driving on your packaging materials. Delivering cocktails has turned into a great business model for bars and restaurants that were struggling during the pandemic, it's now time for you to scale your bar business using this novel approach developed during a period of uncertainty.