Refrigerator Repair and Maintenance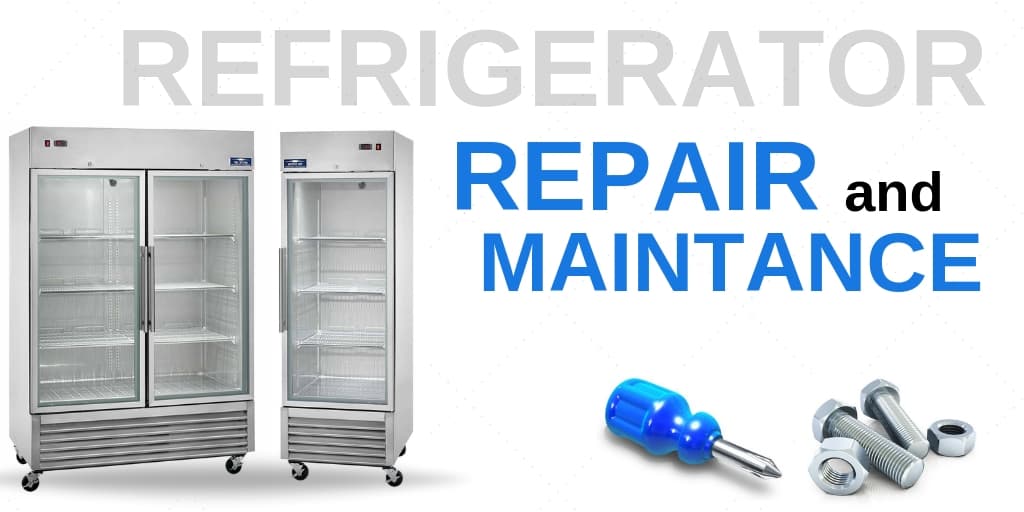 Refrigerators are a costly investment for any restaurant, so knowing how to properly maintain them is key to getting the most out of their life. While repairs can also eat away at your bottom line, knowing how to do simple maintenance and repair tasks can keep more money in your restaurant's wallet! Here are a few tips for repair and maintenance of your kitchen's commercial refrigerator.
The Sum of its Parts
There are many parts to a refrigerator that should be maintained individually in order to keep the machine as a whole functioning at its best! Always remember to turn off and unplug your unit before cleaning any of these parts.
Condenser Coil: As the location on any individual unit may vary, consult your manual to find the location. This coil should be cleared of lint, dust, and debris at least once a month with a condenser coil cleaner. Always clean from top to bottom (not side to side, as this may bend the fins of the coil), and straighten any bent fins if needed.
Fans: Similar to the coil, all fans should be cleaned once a month. These can simply be cleared with a cloth, but if you need to wash the blades, be sure to cover the motor to prevent moisture buildup.
Interior: As part of your evening cleaning routine, be sure to clean the interior of your refrigerator with a warm cloth with mild detergent (don't use caustic materials as this can damage the finish and emit a strong odor). At least once a week, be sure to remove the shelves for thorough cleaning.
Additional Tips
Gaskets: Every few months, check that the gaskets have a tight seal. Replace the gasket when you can slide a piece of paper between the closed door panel with little or no resistance, as this signals a broken or weak seal.
Temperature: Notice that the temperature doesn't seem to hold any longer? This can be a result of a bad gasket (which can easily be replaced), dirty fan, faulty appliance, or the end of the life of your refrigerator. Poor temperature regulation can impact the safety standards of your food holding, so constantly monitor and attend to this!
Lights: Proper lighting can indirectly reduce open compartment time, as employees can more easily identify items in the refrigerator.
All in all, ensure that you schedule routine maintenance by a professional every few months to catch problems you may not notice and to reduce the risk of costly preventable repairs!