The Art of the Perfect Sandwich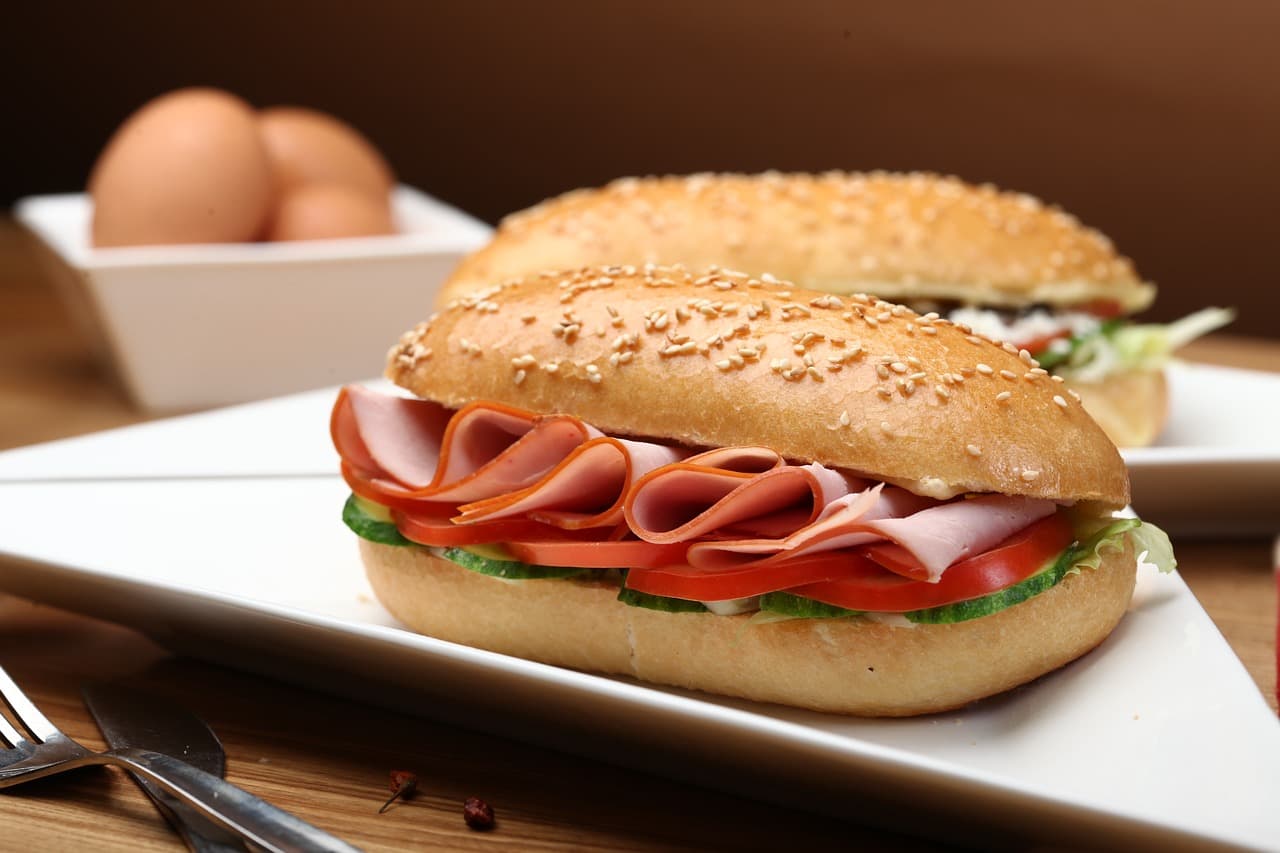 The perfect sandwich is a conglomerate of all the right ingredients and cooking methods smooshed into one delicious delicacy. For some, it's considered a true art form! Sandwich aficionados and casual sandwich-eaters alike can appreciate a well-made result. The art of the perfect sandwich can be boiled down into a few main points.
Rule #1: It's all about the ingredients.
From bread to fillings to toppings, there are a ton of variations available for sandwiches. White bread, artisan breads, and rustic loaves all have their place in the sandwich world. A great rule of thumb for bread selection is to choose breads that you would eat on their own!
Costanzo's Bakery describes what rules they utilize for their fillings:
We all have different tastes, so by all means, build with the ingredients you like. But might we make some suggestions for upgrades? If you usually load up your sandwich with sliced deli lunch meat, why not try swapping it out for leftover chicken, steak, or any other meat you've cooked? Don't rule out pork roast or meatloaf either – they can make an excellent sandwich filling! For the usual lettuce, try peppery arugula, watercress, or mixed greens. Feel free to expand your horizons too. Play with other ingredients. Maybe avocado to give your sandwich a bit of creaminess or some sundried tomatoes for a rich flavor? Remember, it's all about building layers of flavor that work together with each other.
For dressings and toppings, consider creating interesting options for traditional favorites. Spice up yellow mustard by adding gourmet ingredients or creating a dijonnase! Or spruce up your mayo selection by adding garlic for a garlic mayo. Just remember: don't overdo it, or you'll risk ruining the sandwich altogether.
Rule #2: Preparation is key.
Toaster ovens and panini presses give an added layer of interest to any sandwich! Many chain sandwich cafes tend to utilize larger versions of toaster ovens with conveyors in order to crank out results quicker, but a simple panini press can turn around a grilled sandwich reasonably quickly as well (plus, did you know there are a ton of uses for the panini grill ASIDE from sandwiches???).
Consider the toppings that work well with different prep methods in order to see what should be added before toasting and what can wait until after. By mixing different preparations with interesting ingredients, you give your customers limitless possibilities for their sandwiches.
JENIFER AQUINO
Sales Consultant
CKitchen.com
E Friedman Associates Inc
T: 800-555-0666 x 1975
D: 516-882-1975
jenifer@ckitchen.com