Small Plate, Big Impact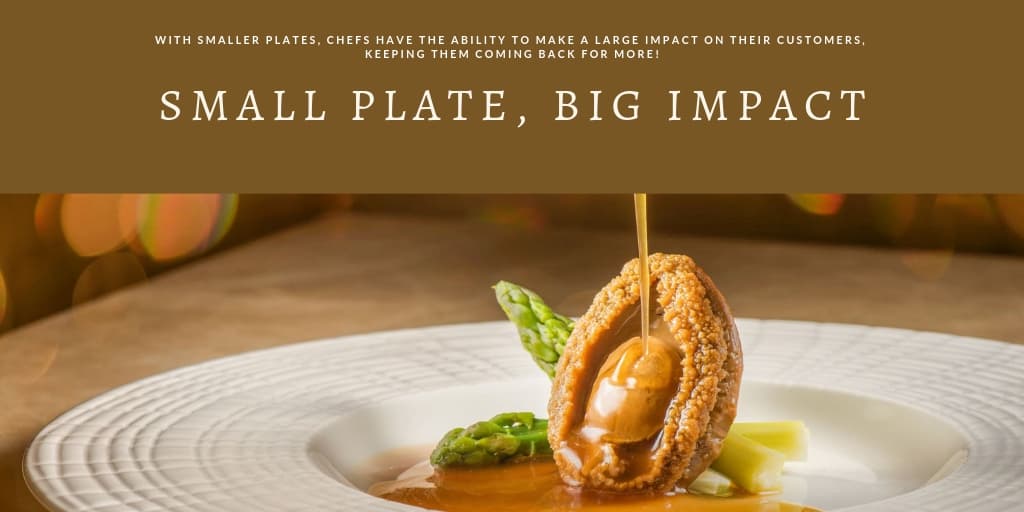 Traditionally, appetizers are designed as a shared item while entrees are made for the individual. Some restaurants serve 'tapas-style' meals where many small plates are ordered and shared amongst the larger group. In tapas restaurants, every member of the party has the ability to taste and sample a variety of dishes, typically bringing in larger profits for the restaurant! With smaller plates, chefs have the ability to make a large impact on their customers, keeping them coming back for more!

Mike Catalano, longtime owner of La Trattoria in Scranton and catering company Al Mia Amore in Dickson City, decided to take on a new venture by investing in Nosh Small Plate Restaurant & Bar. Co-owner and wife Patricia says, 'The food is small but the conversation is big!' She loved the idea of sharing plates rather than having to choose one main dish, and the result proved to be more personable meals for guests. So what can you expect with a small plate menu setup?
Selection: From flatbreads to roasted veggies to Italian pastas, the selection should be ingredient-focused and designed to impress. Mr. Catalano says that his RumChata scallops with warm brie are one of his best-sellers!

Creativity: Because guests aren't forced to eat a full portion of any given meal, you can get creative and add unique, interesting, and rich dishes to your lineup. For instance, the lobster macaroni and cheese and duck bites (a play on classic wing bites) are the other most popular small dishes Nosh offers. These may take some extra time in preparation, but the result is sure to 'wow' your customers.

Plating: Small dishes demand attention to detail, and plating is part of that overall perception. Take the time to invest in interesting china and garnishes to complement your selections and complete the dish. Be sure to provide full size plates for guests to collect portions as well as serving utensils where needed.

Marketing: Be sure to capitalize on the interesting aspects of a small plate restaurant! It's interesting enough to draw crowds while being personable enough to keep those guests returning for more.

Menu Design: Set up your menu in a way that promotes group ordering. You can have deals that include a certain number of tapas for a set price or price them a la carte for those who don't fit the mold.
Even if you don't renovate your entire menu as a tapas menu, consider adding a small plate section to spice up your selections! It can be a great crowd-pleaser that sets you apart from your competition, and it gives you chefs a creative outlet for their skill set!