Oatmeal Working Overtime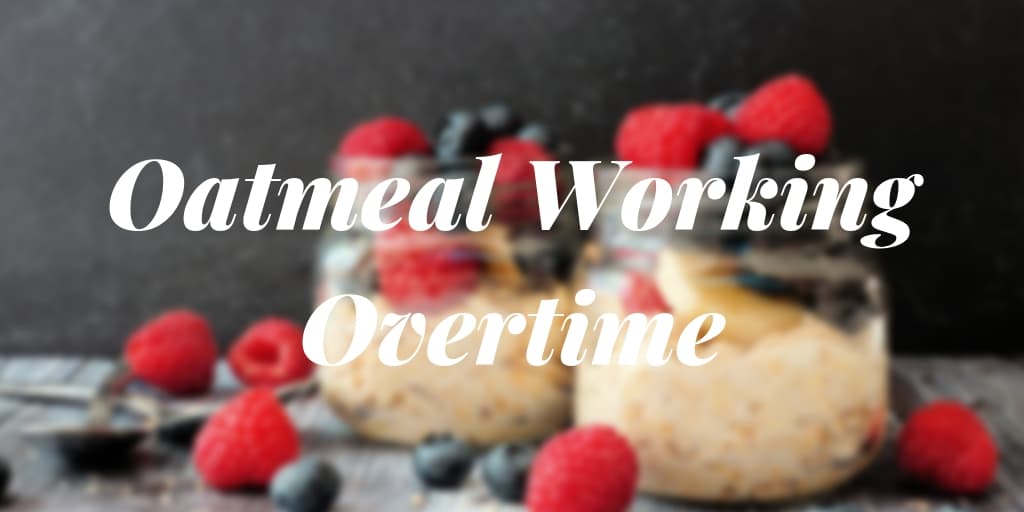 When a versatile ingredient meets affordability, it typically becomes a favorite for restaurant owners and savvy customers alike. Oatmeal encompasses these qualities and has been around for ages, although many of the preparation methods have largely stayed the same. It's time to revamp your menu with some interesting takes on oatmeal recipes, just in time for the cold weather seasons. While many see oatmeal as a relatively bland meal, many chefs have taken the task of finding ways to create oatmeal dishes that are not only more flavorful and interesting, but that may also be used for more than just your morning meal!
Preparing oatmeal on its own is relatively quick and painless, so with the addition of the low initial cost, many can manage to find the time and spice up the results with extra ingredients in order to create one-of-a-kind oatmeal dishes. Here are a few ideas for oatmeal for both casual and fine dining restaurants alike :
Overnight Oatmeal
For a different twist on breakfast oatmeal, consider adding a cold version. Overnight oatmeal requires more forethought than its hot counterpart, as it needs to be prepared at least one night in advance. On the other hand, once prepared, this dish can be served quickly on demand! Also known as Muesli, overnight oatmeal utilizes uncooked oats by mixing them with milk, yogurt, or a similar dairy product to create a soft textured breakfast item! Emma Chapman's blog A Beautiful Mess gives recipes for four versions of overnight oatmeal, incorporating different fruits and flavors to create interesting and easy dishes! Prepare in large food containers the night before and store in your refrigeration unit overnight!
Baked Oatmeal
In an interesting twist on hot oatmeal, baking this dish can create a new and modern flare on a tried-and-true favorite. You can incorporate a variety of additions for a flavorful and unique dish! You'll certainly need to invest in baking dishes, either to prepare individual portions or large batches (depending on how you plan to serve it!). Cat Davis, author of Food, Family, & Finds, gives a wonderful recipe for strawberry banana baked oatmeal! You can simply change the add-ins (maybe try blueberry or white chocolate cranberry) for a completely different taste! If you haven't already considered a convection oven, this would be the time to do so!
Dessert Oatmeal
While both overnight oatmeal and baked oatmeal can be made into a dessert given the right add-ins, many at-home cooks and professional chefs alike have created recipes for truly dessert-inspired oatmeal dishes! Pinch of Yum details an amazing chocolate-based recipe for a truly delectable oatmeal dessert.
Back to Basics
Maybe you're not looking for a creative option necessarily. Rather, you'd just like to incorporate oatmeal as a staple into your menu! Consider investing in a kettle for large operations and bulk cooking. Similarly, hot food warmers are a great addition for any buffet-style restaurant. Offer a 'fixins' in your buffet for a perfect oatmeal station!
The oatmeal fad looks like it's here to stay. With minimal investment, high customer reviews, and a lot of room left for chef creativity, it's truly a win-win for restaurants.
JENIFER AQUINO
Sales Consultant
CKitchen.com
E Friedman Associates Inc
T: 800-555-0666 x 1975
D: 516-882-1975
jenifer@ckitchen.com