Cheesy Choices for Breakfast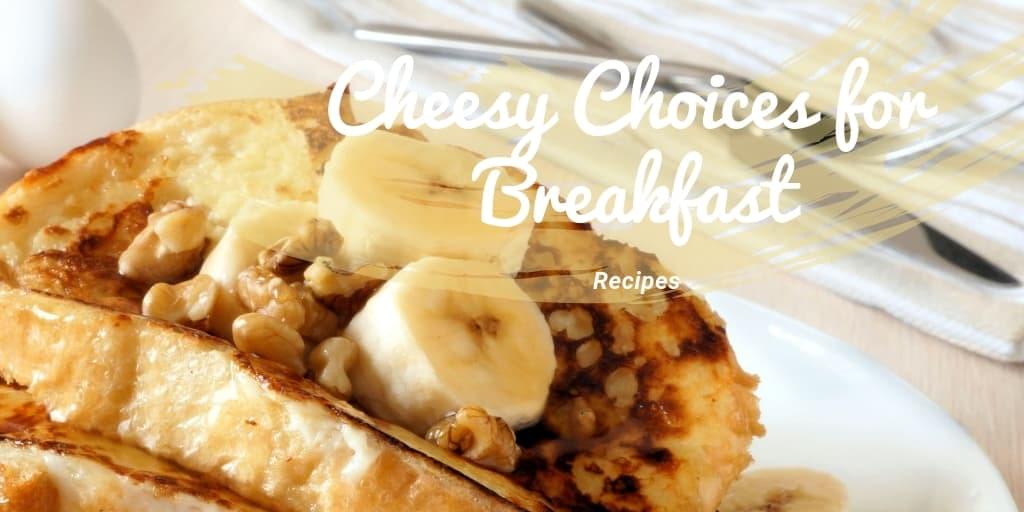 The first meal of the day is the hardest one to sell. Consumers are still mulling in bed, and coaxing them from the comfort of their home for a meal out at a restaurant can be a competitive nightmare for some. Operators who tap into trends and traditional tastes give customers that extra boost to get out of bed and into your restaurant. A well-loved favorite that can be adapted to suit trends is cheese! As a long-time favorite that has withstood the test of time, cheese can elevate your menu, customer perceptions, and your profits!
Derived from milk, cheese comes in a wide range of flavors, textures, and forms by coagulation of the milk protein casein. Bold cheeses such as cheddar, parmesan and pepper jack can elevate breakfast sandwiches and omelets, while milder cheeses such as Brie and Swiss pair well with fruit, pastries or pancakes. Ethnic-style cheeses, including cotija and feta, instantly flavor dishes with global accents. With over 500 different varieties recognized by the International Dairy Foundation, you've got a lot to choose from for your menu!
Not only does cheese give your menu more diversity and flavor, but it can also boost your profits. Adding cheese to menu items can give them a higher-end look and feel, and operators can upcharge accordingly. For instance, many will offer a small upcharge for standard cheeses like cheddar, and their price for that upcharge increases for specialty cheese like brie and swiss.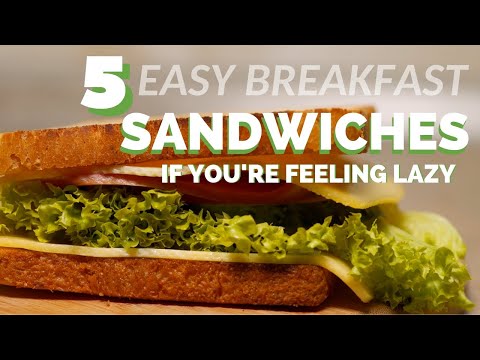 Adding cheese to a menu can be simple (adding cheddar or American slices to an egg and cheese sandwich, for instance) or intriguing! Here are a few dishes to get your creative and cheesy juices flowing:
Havarti-Stuffed French Toast
Servings: 8 to 10
INGREDIENTS:
1 16-ounce challah or French bread loaf, cubed
1 8-ounce package Wisconsin havarti cheese, cut into thin slices
6 large eggs
4 cups milk
1/2 cup sugar
1 1/2 teaspoons ground cinnamon, divided
2 tablespoons butter, melted
¼ cup maple syrup
1 1/2 cups fresh or frozen blueberries
1 12-ounce jar blueberry preserves
COOKING DIRECTIONS:
Preheat oven to 350°F.
Arrange half of bread cubes in lightly buttered 13x9x2-inch baking pan. Top evenly with havarti; top with remaining bread cubes.
Whisk together eggs, milk, sugar, 1 teaspoon cinnamon, butter, and maple syrup in large mixing bowl; pour over bread mixture, pressing bread cubes to absorb egg mixture. Sprinkle remaining cinnamon over the top. Cover baking pan with foil.
Bake for 30 minutes. Uncover and bake 30 more minutes or until lightly browned and set. Let stand 5 minutes before serving.
Stir together blueberries and blueberry preserves in a small saucepan over low heat until warm. Serve blueberry sauce over French toast.


Jack, Chorizo and Egg Breakfast Pizza
Servings: 2-4
INGREDIENTS:
1 14-inch par-baked pizza crust
1 cup (8 ounces) prepared salsa
1/4 cup green onions, sliced including white and green parts, divided
2 8-ounce links chorizo, cooked and chopped
2 cups (8 ounces) Wisconsin Jack or Colby-Jack cheese, shredded
4 medium eggs
Kosher salt and fresh ground black pepper to taste
1 avocado, peeled, sliced, for garnish
COOKING DIRECTIONS:
Top par-baked crust with salsa, half the green onions and cooked chorizo. Sprinkle cheese over top. Form four small indentations in cheese. Carefully crack one egg into each indentation. Season with salt and pepper. Bake 10 minutes or until cheese starts to brown and egg whites are firm, but yolk is still slightly runny. Garnish with remaining green onions and avocado slices.


Blue Cheese, Bacon and Apricot Stuffed Brioche
Servings: 15 small or 7 large rolls
INGREDIENTS:
16 ounces prepared (ready-to- bake) brioche dough
3 tablespoons apricot jam
6 ounces (about 1 cup) dried apricots, finely diced
2/3 cups (4 ounces) Wisconsin blue cheese, crumbled
3 ounces maple cured bacon, fried crisp and chopped
1 egg, lightly beaten
COOKING DIRECTIONS:
Preheat oven to 350°F. Roll brioche dough into 10x16-inch rectangle. Spread apricot jam evenly on dough, right to edges. Sprinkle dried apricots, Blue and bacon over. Starting at long side, roll dough into a long cylinder. Slice roll into 1-inch or 2-inch thick slices, depending on intended size. Place slices on parchment-lined baking sheets 1 inch apart. Brush top with egg wash.
Bake until lightly browned and puffed, about 15 minutes for small rolls (or 20 minutes for large rolls). Serve warm.