Bacon Bonanza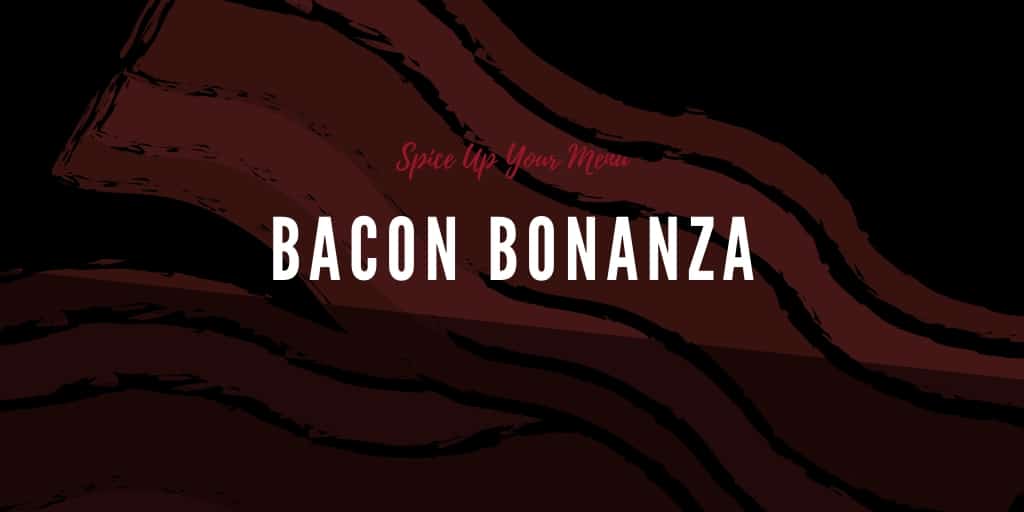 Recently, a type of seaweed has made headlines for being the nutritional, vegan substitute for bacon. While it hasn't become mainstream just yet, we're all contemplating the possibilities of this new bacon alternative! Restaurants have used bacon to spruce up their dishes for some time, and many more may jump on the bacon bandwagon in the coming years. Here are some ways that your restaurant can use bacon (or maybe seaweed?!) to spice up your menu.
Crumbled Bacon
You can purchase bacon bits or simply crumble slabs of crispy bacon into tiny particles to add to a wide range of dishes. When your roast veggies, you can add a few dashes of bacon bits to enhance a saltier profile. Some bakeries even use crumbled bacon to top many of their maple-flavored pastries and cupcakes for a hint of saltiness to combat the sweet treat.
Wrapped Bacon
Select cuts of meat like succulent filets can be improved drastically when wrapped in bacon and cooked to perfection. Simply wrap the raw meat with a piece of bacon, pinning the bacon to the meat with a toothpick or wrapping the filet in string for the duration of the cooking process. The addition of salt and fats add another layer of flavor to your already succulent cuts.
Bacon Slabs
At the end of the day, a simple slice of bacon added as a topping to sandwiches or as a side item is always a crowd-pleaser. You can weave slices of bacon together and place them in the wells of muffin tins, baking them to doneness for a fun bacon bowl. There are a ton of possibilities for adding bacon to your menu without having to get too creative, as bacon is such a hit with most guests that just the addition of this salty side is enough to make people want to keep coming back for more.
If you're looking to get creative, consider adding bacon to your menu. Opt for the simplicity of a slice or the fun options that are available with crumbled bits. Either way, you're sure to put a smile on your guest's faces.
DAMON SHRAUNER
Sales Consultant
E Friedman Associates Inc
T: 516-882-1955
D: 712-389-6805
F: 605-782-9015
damon@ckitchen.com