Festive St. Patrick's Day Dishes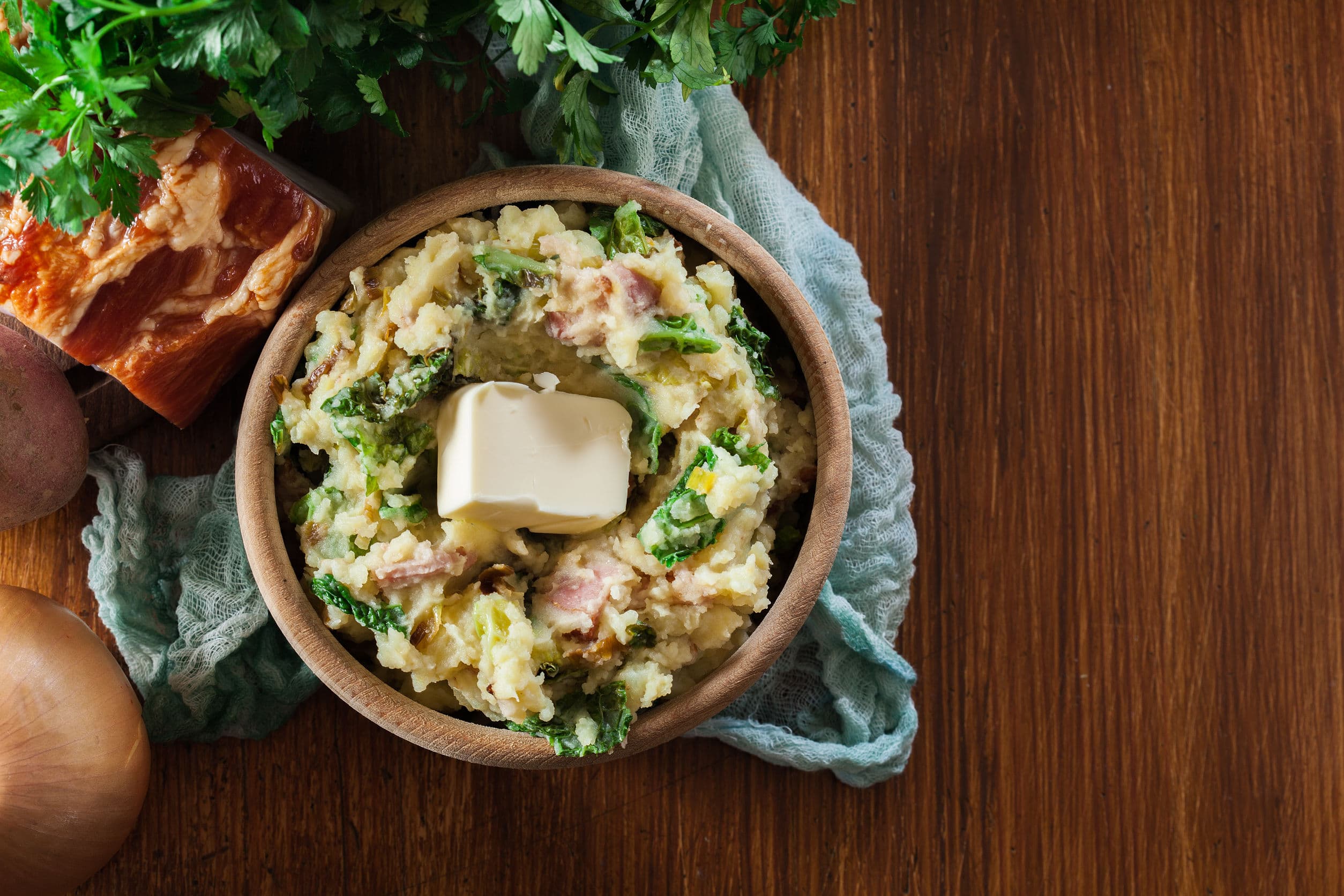 St. Patrick's Day is a huge day for restaurants in America. In fact, A recent study by the National Restaurant Association found that more than a quarter of Americans plan to visit a bar or restaurant this year on St. Patrick's Day, and 41 percent of those polled referenced either traditional Irish menu items or holiday-specific promotions as the biggest factor in making their choice of where to celebrate. Serving festive and unique dishes on March 17 will ensure you get the most green out of this green holiday!
While the history of Saint Patrick doesn't necessarily correlate directly to green beer, Ireland dubbed the holiday a multi-day event to promote Irish heritage in the 1990s. Americans have connected as well, celebrating by partaking in cultural dishes and, of course, anything green. Obviously, alcohol is the "big ticket item" when it comes to St. Paddy's Day. Green beer is easy but does have the potential to off a few of the purists in your community. So make sure you're thinking outside the box.
If you're wondering what some of the basic Irish dishes are that would be an easy pick for the holiday, here are a few to get your creative juices flowing:
Ingredients
2 quarts water
1 cup kosher salt
1/2 cup brown sugar
2 tablespoons saltpeter
1 cinnamon stick, broken into several pieces
1 teaspoon mustard seeds
1 teaspoon black peppercorns
8 whole cloves
8 whole allspice berries
12 whole juniper berries
2 bay leaves, crumbled
1/2 teaspoon ground ginger
2 pounds ice
1 (4 to 5 pound) beef brisket, trimmed
1 small onion, quartered
1 large carrot, coarsely chopped
1 stalk celery, coarsely chopped
Directions
Place the water into a large 6 to 8 quart stockpot along with salt, sugar, saltpeter, cinnamon stick, mustard seeds, peppercorns, cloves, allspice, juniper berries, bay leaves and ginger. Cook over high heat until the salt and sugar have dissolved.
Remove from the heat and add the ice. Stir until the ice has melted. If necessary, place the brine into the refrigerator until it reaches a temperature of 45 degrees F.

Once it has cooled, place the brisket in a 2-gallon zip top bag and add the brine. Seal and lay flat inside a container, cover and place in the refrigerator for 10 days. Check daily to make sure the beef is completely submerged and stir the brine.

After 10 days, remove from the brine and rinse well under cool water.

Place the brisket into a pot just large enough to hold the meat, add the onion, carrot and celery and cover with water by 1-inch. Set over high heat and bring to a boil.

Reduce the heat to low, cover and gently simmer for 2 1/2 to 3 hours or until the meat is fork tender. Remove from the pot and thinly slice across the grain.
Irish Soda Bread
Ingredients :
4 cups all-purpose flour
4 tablespoons white sugar
1 teaspoon baking soda
1 tablespoon baking powder
1/2 teaspoon salt
1/2 cup margarine, softened
1 cup buttermilk
1 egg
1/4 cup butter, melted
1/4 cup buttermilk
Directions
Preheat oven to 375 degrees F (190 degrees C). Lightly grease a large baking sheet.

In a large bowl, mix together flour, sugar, baking soda, baking powder, salt and margarine. Stir in 1 cup of buttermilk and egg. Turn dough out onto a lightly floured surface and knead slightly. Form dough into a round and place on prepared baking sheet. In a small bowl, combine melted butter with 1/4 cup buttermilk; brush loaf with this mixture. Use a sharp knife to cut an 'X' into the top of the loaf.

Bake in preheated oven until a toothpick inserted into the center of the loaf comes out clean, 45 to 50 minutes. Check for doneness after 30 minutes. You may continue to brush the loaf with the butter mixture while it bakes.
JENIFER AQUINO
Sales Consultant
CKitchen.com
E Friedman Associates Inc
T: 800-555-0666 x 1975
D: 516-882-1975
jenifer@ckitchen.com