Beef Up Your Bussing Station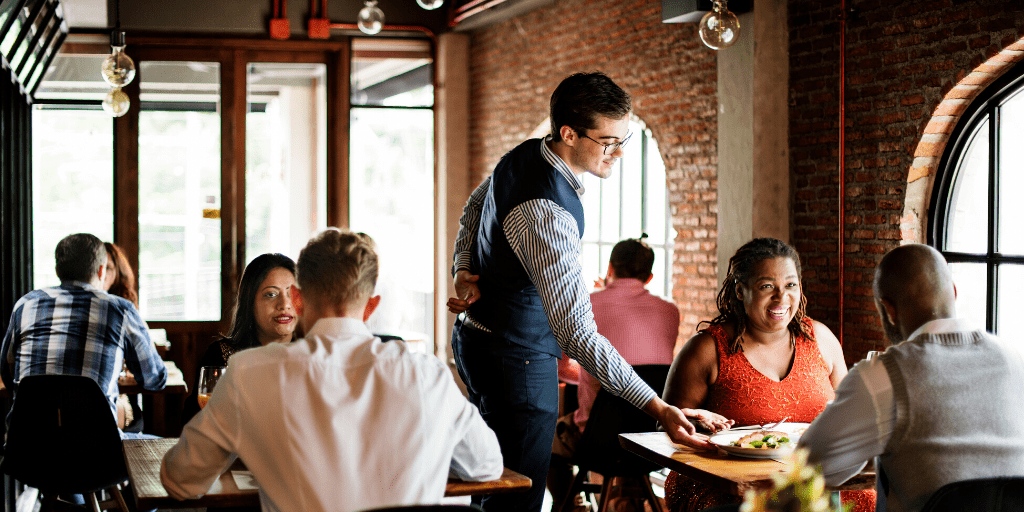 Part of running a restaurant is tending to its cleanliness, and many restaurant managers opt to hire 'bus boys' (and girls!) to do the job of quick cleanup between seatings. In this manner, the waitstaff can focus more on attending to the needs of their tables and customers without having to also worry about the cleanup once a table is free. In order to ensure that your bussers have all that they need to do their job, you'll want to beef up your bussing stations and prepare your bussers for busy rush hours!
First, there are a few essential steps for bussers to making sure that they're performing at their best:
Know the tables and who's sitting at them: Having a good idea of who is sitting at the tables that you're assigned to bus can help you assist the waitstaff and tend to needs more quickly.

Watch the door: You can get a good idea of what to expect and how to prepare if you simply watch who's walking in the door!

Make friends with the chef: The cooking staff are the driving force behind the operation and can make or break your happiness just the same as the waitstaff. Take the time to make friends.

Do the dirty work: Being a busser involves a lot of dirty work, but take the extra steps to really completing the job by taking out trash and other undesirable tasks.

Keep up with the waitstaff: You don't have to grovel at their feet, but make sure that you and your waitstaff are on good terms both personally and professionally. After all, they may help make your job a little easier by assisting in cleanup on occasion if they respect you.

Be attentive: Your waitstaff aren't the only ones who can assist customers. Be attentive, refill drinks, and clear plates quickly to ensure that dirty dishes aren't lying in the middle of customer conversations.

Do the sidework: Polishing silverware and making sure dishes are spec-free is part of the job, even if it seems like a simple task.

Be part of the team: There are always down-times in between rush hours, and many staff may choose to relax a little. Be part of the team and earn their respect! They may just welcome you into their group.
Once your staff are trained, then it's making sure that their bussing station is stocked and ready for business. Don't forget these essentials:


TODD DOUGHERTY
Sales Consultant
E Friedman Associates Inc
T: 800.555.0666 x7590
D: 347.394.7590
F: 605.782.9015
todd@ckitchen.com