Why Should You Get A Roll-In Oven?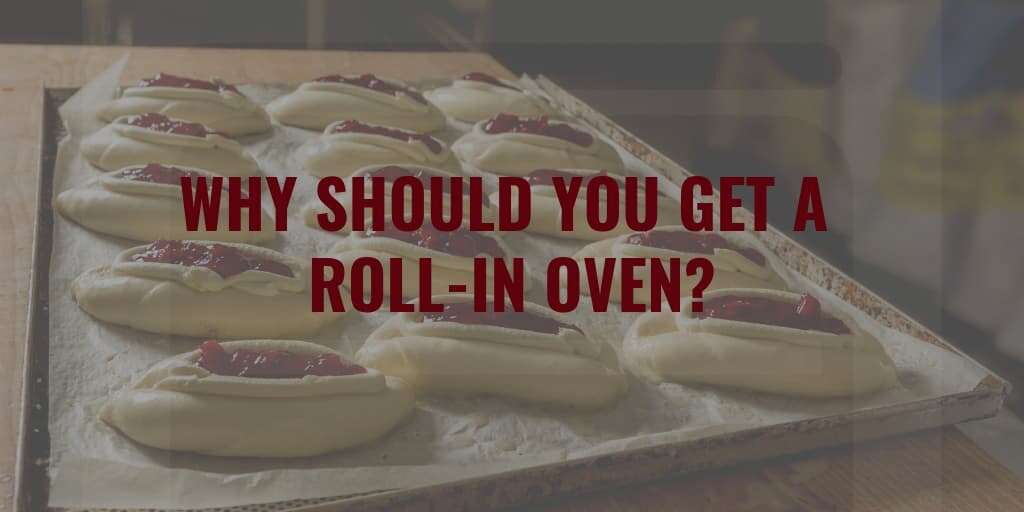 Baking is a time-consuming process, but one that can be beneficial. Fresh baked bread is more than enough reason to choose one restaurant over another, and certainly would raise your standing in the eyes of your customers. Other baked goods can help your image as well, but it does take up time and space that you might need for making actual meals.
The perfect solution to your problem is the roll-in Commercial Oven. This is a tall standing Commercial Oven that lies flush with the floor of the kitchen. You take a many-tiered baking tray with wheels on the bottom and simply roll it in, utilizing the vast amounts of vertical space and relatively small width to free up room in your kitchen and in your conventional commercial ovens.
The most obvious use for so many baking trays would be fresh bread as a complimentary appetizer. While that would be a big success and well received, it's not your only option. Spacing out baking trays on the racks would allow cakes to be made on premises for desserts.
Change the way you present your menu, making it clear that if a customer orders dessert while ordering a meal, you can create fresh, to-order baked goods. A warm pie or cake shared among a table will be much better if it's fresh rather than just microwaved for heat.
Placing the trays close together can allow you to bake a large volume of cookies. Including cookies and milk as a dessert option in your restaurant certainly would be unique and probably well received for its homeyness.
Dessert isn't the only option for the roll-in Commercial Oven, however. By making sure you space the trays right, you could bake and roast any food that requires cooking in an Commercial Oven at a much higher volume than usual. This could be useful for large parties or business events where everyone expects the food to all be ready at the same time. Instead of being forced to place some items under heat lamps to keep it at the right temperature, you'd be able to get more items out at a better pace, because the roll-in Commercial Oven will free up so much cooking space elsewhere.
While it may seem like a tool only useful to a baker, a roll-in commercial oven could be a great addition to any collection of restaurant equipment.