Wholesale - A New Frontier for Restaurants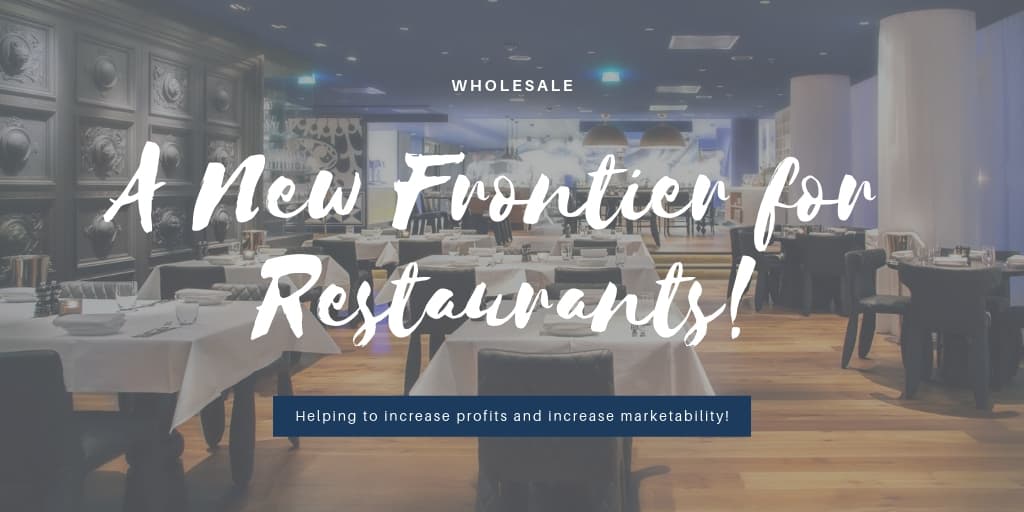 Operating on a small margin of profit, restaurant owners are always on the lookout for new and interesting ways to boost sales. While many owners are focused on more traditional means, a new wave of business-savvy managers are testing out the waters of wholesale items in addition to their typical foodservice practices. Restauranteurs are diversifying their business models by adding in wholesale items, helping to increase profits and increase marketability.
Your restaurant should have a clear theme and genuity related to your brand. Whether your pride yourself on house-made pastas or chef-inspired spice mixes, there's probably something that you offer to customers that sets you apart from other similar style restaurants. By harnessing what makes you unique and selling it as a wholesale or retail item for other restaurants, businesses, and customers, you create another avenue for profit and sales that could potentially strengthen your brand in the market!
Selling wholesale or retail items increases sales. When looking for ways to gain more profits, you're typically looking at how to upsell or suggestive sell items. In a way, offering wholesale items is like suggestive selling, but the profits of wholesale food can become monumental when paired with purchasers and customers that are involved with large markets such as grocers and other businesses. While the labor costs increase, the return can be tenfold, depending on how you market yourself.
You can increase your marketability with brand-inspired items. Many Mexican restaurants such as Chili's, for instance, have driven sales within their restaurant by selling restaurant products such as spices and sauces outside of their restaurant! When people see your restaurant's logo associated with a product that they purchase regularly, they're constantly reminded of your business. This can help cue them to your restaurant later when they're looking to eat out.
Gain a loyal following. Someone may actually fall in love with your restaurant before stepping foot in your brick-and-mortar building! Gain a following through the products you sell on the side, and see sales increase with these loyal brand-marketers.
Jens Schuppenhauer with Adelheidi's Organics has been selling wholesale and retail products outside of his gelato restaurant for years."Wholesale should be the appetizer for the brand and the demand for more," Jens said. "You can see wholesale as the first step into the market to build a brand. That's much faster, then people will jump more on that brand, for a brand that already exists."
With the ability to build your brand, gain customers, and increase sales, wholesale may be a viable option for many restaurants looking to add another source of revenue.