The Right Food Processor Can Be a Great Addition to Your Restaurant Equipment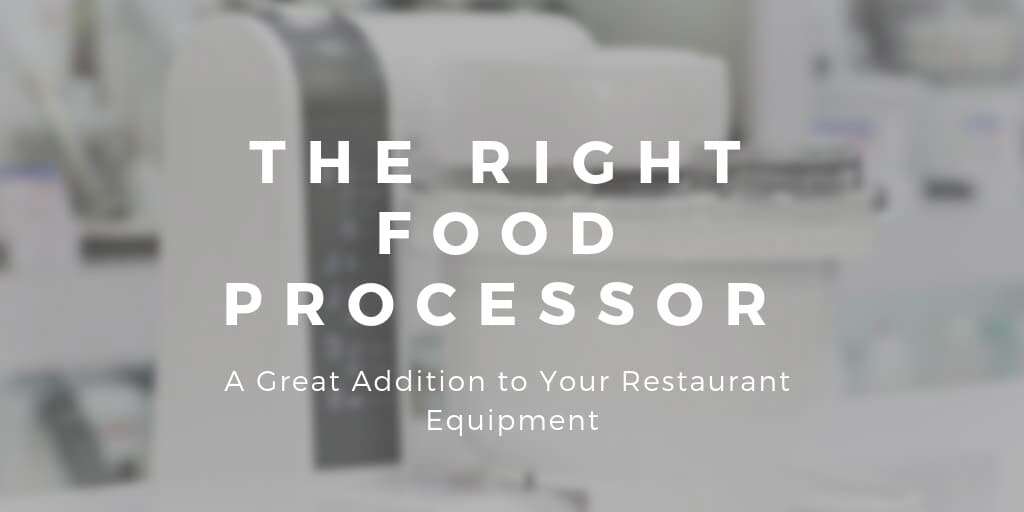 Many restaurants put a lot of effort into making sure that every item in a meal is homemade and properly taken care of. This can be a great way to easily improve food quality and customer satisfaction. There comes a point, however, when refusing to use kitchen machinery becomes tedious and takes homemade just a bit to far.
Consider investing in a high quality food processor. Food processors do more than just quickly chop something that would otherwise take longer using a knife. Instead, they're perfectly acceptable tools for creating good ingredients, a nice distribution of flavors and doing it all a bit faster.
There is a sense with restaurant patrons that quality is appreciated more than any other facet of the meal. Still there is also an expectation of expedient service. If you've decided to make each batch of tomato sauce to order as a way to improve freshness, the amount of time it may take to cook the tomatoes and smash them to have the sauce come about on its own may be too long to a typical diner, while putting the tomatoes in a food processor with the other ingredients may help speed up the sauce creation process greatly.
There are a variety of other dishes that could benefit greatly from the use of a food processor, especially if you've decided to make every dish to order. Chop potatoes up into small cubes for quicker boiling. Saute sausage and bacon in a frying pan on your commercial range. Use the runoff to quickly saute some aromatics like onion or garlic. Dump all the ingredients into a food processor with milk, stock and any spices you wish to create a quick and satisfying potato soup.
It can also blend fruits to create smoothies for children or chop toasted bread with garlic powder, onion powder and Italian seasonings to create homemade breadcrumbs. Chop toasted nuts as an alternative to bread crumb coatings.
There are hundreds of uses and hundreds of reasons to add a food processor to your restaurant equipment. Invest in one today to help make your restaurant an example of quality and speed.