12 Christmas Drinks from Shops to Table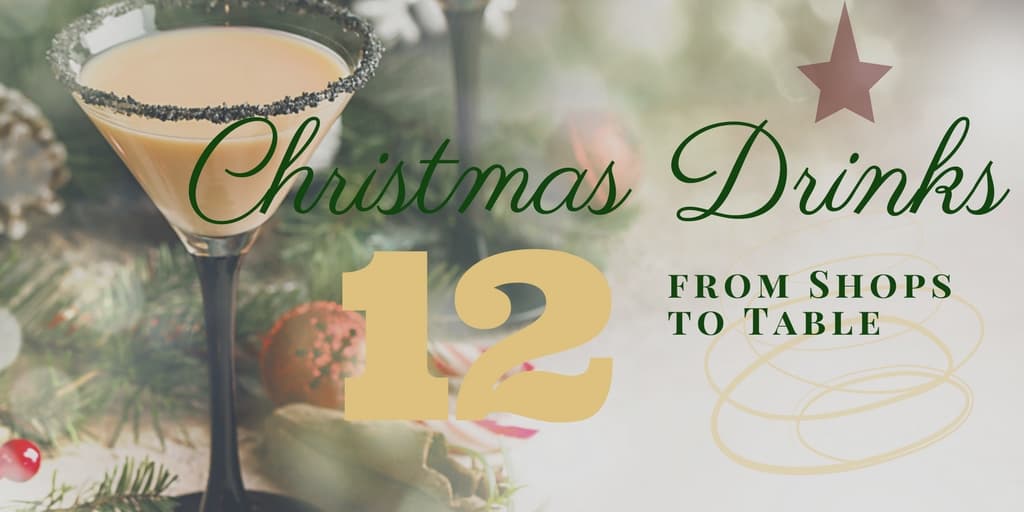 Christmas is so popular it has its own decorations, its own music, and even its own drinks.
When it comes to sampling delicious and rare beverages, the holidays are a great opportunity. Drink shops serve up these tasty treats exclusively around the holiday season, and you can add them to your table by buying them or making them at home.
Many people cook Christmas dinners and make holiday-themed desserts. You can do the same with drinks – check out these recipes and complete your Christmas table with some tasty winter drinks.
Christmas Drinks to Try This Holiday Season
1. Christmas Punch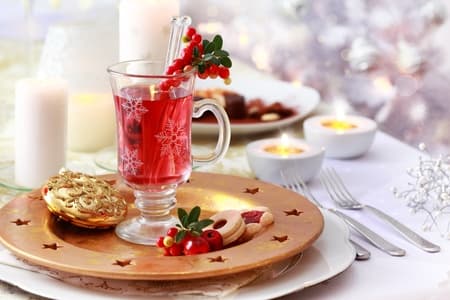 For this one, gather up an orange slice, a half-cup of cranberries, a half-cup of pomegranate seeds, two cups each of cranberry and orange juice, and a cup of pomegranate juice. Just mix these up over in a bowl with ice and some Rosemary for garnish. You can even mix in a little alcohol to give your punch some extra punch.
2. The Nutcracker Cocktail
Add these ingredients, in this order, to a shaker: six ounces of almond milk, four ounces of Frangelico liquor, and two ounces of cake vodka. Add ice, shake, pour into glasses, then top with whipped cream and grated nutmeg.
3. Candy Cane Cocktail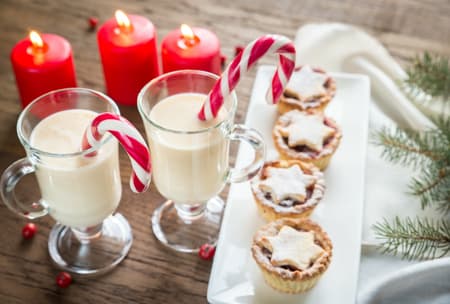 Mix two ounces of strawberry vodka, two ounces of cranberry juice, and four dashes of white crème de menthe in a cocktail shaker. Strain into glasses that have had their rims coated by crushed candy cane. You can turn the glasses upside down and rotate them to coat the edges.
4. Creamsicle Mimosas
Set aside some champagne flutes and an orange slice dipped in sugar. Mix a cup of orange juice with a tablespoon of heavy cream, then pour it into the flutes and top with champagne. Garnish with the orange wedge to create a tasty treat.
5. Salted Caramel Eggnog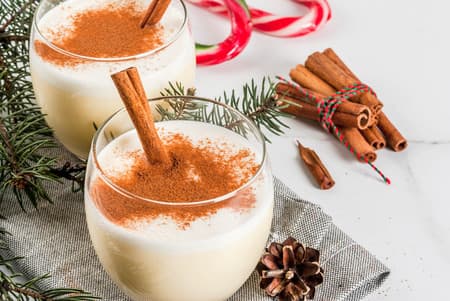 This variation on an old classic requires you to heat four ounces of eggnog then add some spiced rum and a bit of salt. Pour into a mug coated with caramel sauce, add whipped cream, and toss on some toffee bits, nutmeg, and sea salt for good measure.
6. Drunk Jack Frosties
Combine a cup of vodka, a cup of champagne, a half cup of blue curacao, and a half cup of lemonade in a blender with ice. Rim glass with a lemon wedge and sanding sugar, then pour the frosties in and serve.
7. Cranberry Mules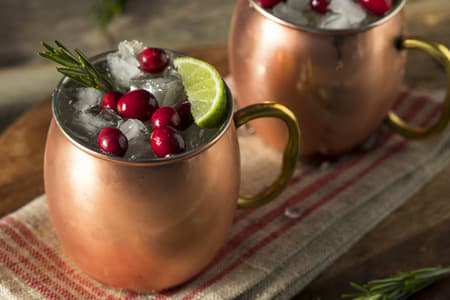 Combine two ounces of cranberry juice and two ounces of vodka in an ice-filled glass. Add some cranberries, three ounces of ginger beer, and garnish with a lime wedge for a tasty and relaxing addition to your Christmas table.
8. Pomegranate Royale
Add five pomegranate seeds to a champagne flute, and then add an ounce of pomegranate liquor and four ounces of sparkling wine. You've got a smooth treat that fits with the theme of the holidays.
9. White Christmas Cocktail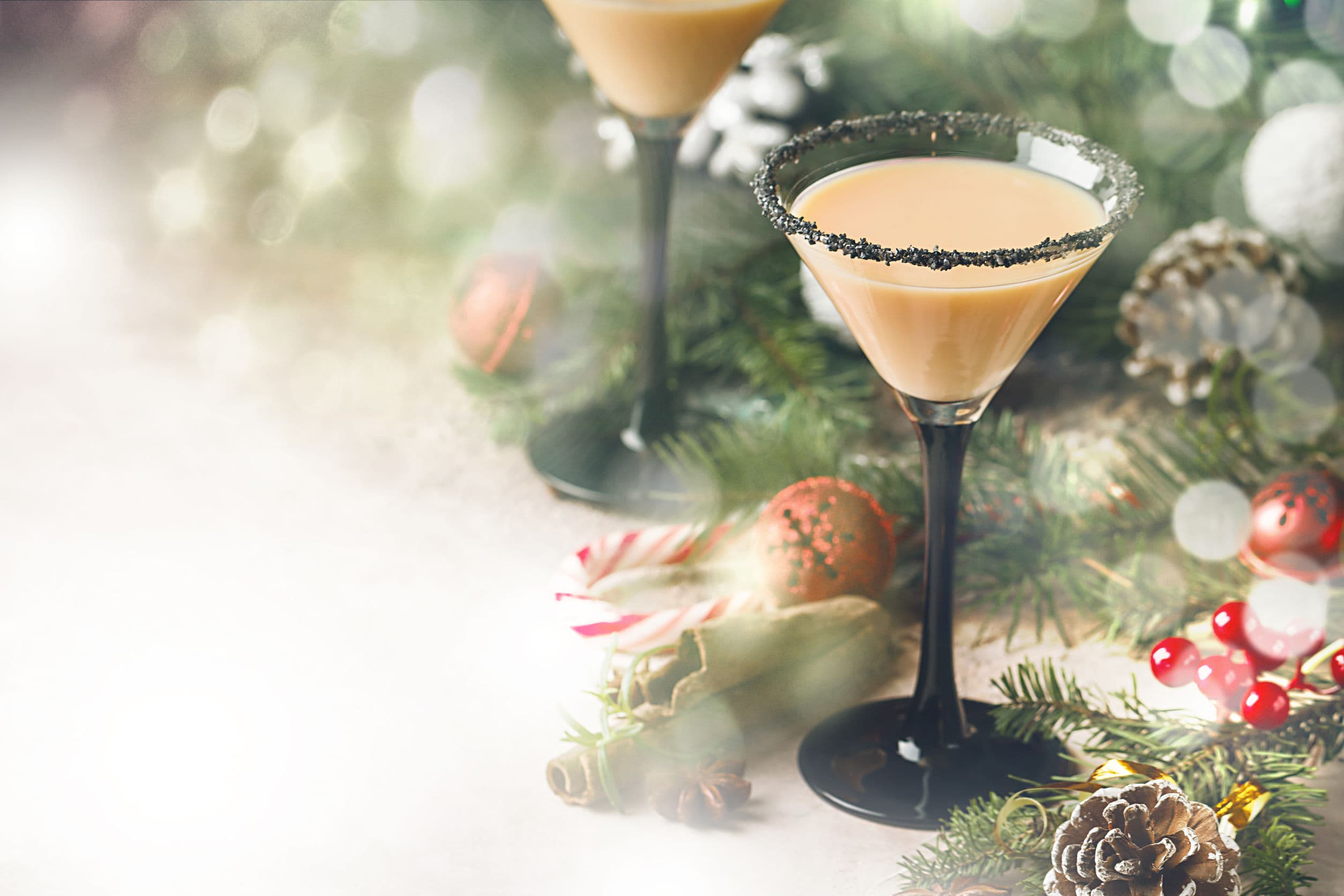 For this one, you'll need a cocktail shaker full of ice. Pour in a fluid ounce of heavy cream, a fluid ounce of peppermint schnapps, and a fluid ounce of vodka. Cover and shake, and when the outside of the shaker has frosted you strain it into a chilled glass, add a mini candy-cane and serve.
10. Spiked Pear Cider
Pour three cups of sparkling cider, three cups of pear juice, and one-half vanilla bean with some cloves into a saucepan over medium-high heat. Simmer for seven minutes, remove the heat, and stir in a half-cup of brandy. Strain into a heat-proof container and pour into mugs, topping off with some more cider and garnishing with a pear slice.
11. Vanilla Cranberry Mimosa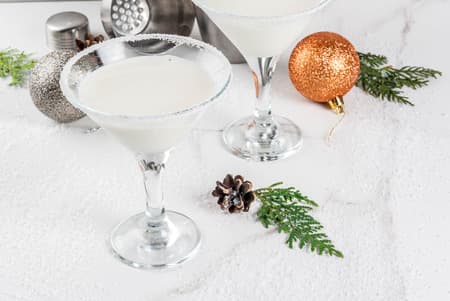 Combine one-and-a-half ounces each of vanilla vodka and cranberry juice into a cocktail shaker with ice. Shake and strain into a champagne flute, add to a glass of sparkling wine and garnish if you prefer.
12. Irish Coffee
Beat three cups of cream and three tablespoons of sugar until soft peaks appear. Refrigerate, then add two tablespoons of whiskey to heated wineglasses. Stir four tablespoons of sugar into coffee, then add the cream and sprinkle with nutmeg if desired.