Choosing a Member of a Buying Group Fit for Your Needs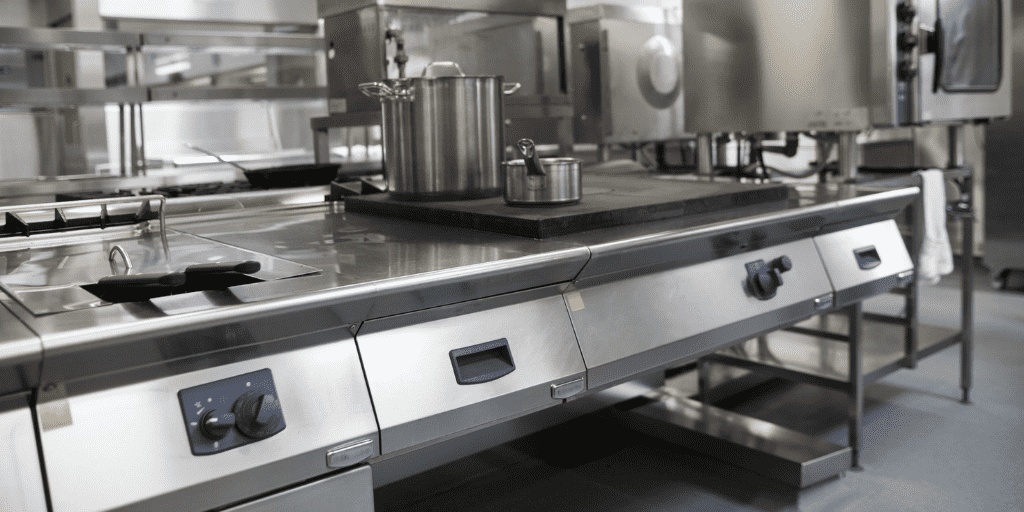 Every restaurant needs to supply their kitchen with foodservice equipment, but identical products can be sold at vastly different costs depending on the dealer. Group purchasing organizations (GPOs) utilize the power of collective purchasing to obtain foodservice equipment at discounted prices and volume discounts. CKitchen is your premier buying group member for all of your foodservice equipment needs, and choosing us as your dealer can save you substantial money, effort, and headache in the long run!
Quality
Purchasing from a member of a buying group or investing in equipment from a vendor of a buying group opens your access to proven products with high quality. As part of an organization, we have to uphold the standards of honesty and integrity that come with a reputable group. We are part of the National Association of Food Equipment Dealers (NAFED), and as such, our services as a member reflect the proven quality of our buying group. You know that when you purchase with a member of a reputable group that your products are of the highest quality around. Remember, we only sell new, high-quality kitchen equipment!
Relationships
As part of a buying group, we strive to create long-lasting relationships based on trust and an open line of communication. When you purchase from independent dealers, you may find that they're in it for the immediate sale, not considering the impacts down the road. As part of a larger group, we know that relationships are the key to great customer service, so you can rest assured that the products you invest in are stable and trustworthy. We also value our relationship with other members of the buying group and can pull from their knowledge to find the perfect products for you. If you haven't connected with me about your kitchen equipment, I'd love to build a relationship with you today!
Savings
The best part about purchasing from a member of a buying group as opposed to an independent dealer or the manufacturer is that the price you pay for products can be substantially less than market price. We can obtain these prices due to our ability to negotiate contracts and keep overhead costs at a minimum. The group has competitive rebate programs with the industry's leading vendors, and the savings are reflected in the buying price for our items! If you find a lower price somewhere else, we're always open to negotiating and matching a lower price.