From Brick-and-Mortar to Food-on-Wheels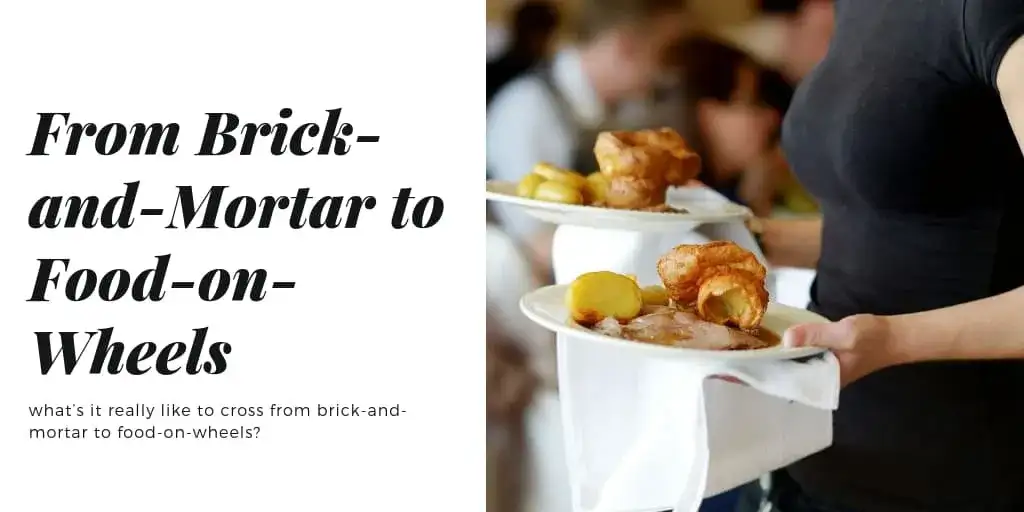 We recently talked about the food truck fad and whether or not we can expect to see it stick around (hint: we can), but what's it really like to cross from brick-and-mortar to food-on-wheels? For some, their business began with a food truck. For others, the introduction of food trucks was simply another step in the evolutionary process for their restaurant. If you're considering opening a food truck to represent your restaurant, there are some things you need to know before embarking on your new adventure.
CODES: Ah, the Health Department: A hang-up for many entrepreneurs and a guidepost for others. Health codes help to direct management, owners, and designers on what they need and where they need it, and food trucks are not very different. In fact, some cities and jurisdictions place more stringent codes on food trucks than their restaurant counterparts! You'll need a permit for your food truck, and the health department requires inspection as well. The good news is that it doesn't seem to be affecting the success of food truck operators. In fact, a report by the Institute of Justice shows that food trucks are often a safer place to eat!

REVENUE: Some folks who struggle with finding the capital to open a brick-and-mortar restaurant turned to open food trucks to generate income. Jethro Naude, the owner of a Slapfish food truck in Orange County, started before the rush and found that competition got tougher as the fad really kicked in. In fact, his monthly lease on the food truck never seemed to generate the capital he so hoped to gain to open a restaurant. 'As I see it, the food truck is a home run from the marketing standpoint, but from a financial standpoint, it's just there.' With generally higher costs for licenses and permits, food trucks can get expensive. 'A food truck is not something you open and make a ton of money,' says Lisa Wood, who runs two Big-Ass Sandwiches food carts in Portland. 'It's a grind. You might be slamming business for about half the year; the other six months, though, it's a battle.' So if you already have a restaurant and are looking for marketing opportunities, the food truck may be great! But as an additional stream of revenue, you may want to look elsewhere.

MARKETING: So that leaves us with the optimistic potential of marketing endeavors with food trucks. In fact, many restaurants can reach clients, past and present, in order to build and strengthen relationships that may otherwise not have been possible if left to customers who walk in the front door. You can take your restaurant's signature item and create a food truck for it. From gourmet cupcakes to fancy grilled cheese, the options are endless. With a saturated market, it pays to stand out from the crowd, so opt for interesting, high-quality items that can be prepared quickly. Food trucks built relationships by sharing information about their founders and their food, creating authentic connections and fans excited to contribute word-of-mouth buzz.
As a great marketing tool, food trucks can promote your restaurant and influence business. While not a revenue-generator on its own, food trucks can indirectly funnel revenue to its brick-and-mortar counterpart and overall contribution to a successful restaurant. While codes may be strict, you're already familiar with what is to be expected. In the end, food trucks are a great promotional tool for your restaurant, and with the craze still in full swing, it may pay to invest in a food truck fleet!