Old Space, New Restaurant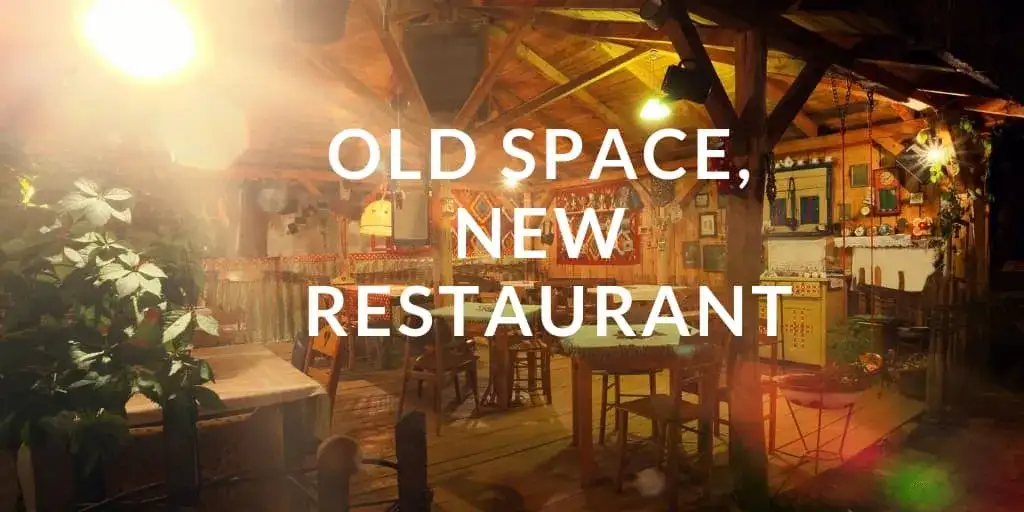 Opening a restaurant or expanding your franchise starts with picking the right location. While many choose to build their establishment from the ground up, a growing number of owners have found that it's much more cost-effective and efficient to select a location of a pre-existing restaurant and building from there. With a host of benefits, choosing an old space to build your new restaurant can set you on a path towards success.
When you start a new business of any sort, there's typically a time where you're trying to turn your expenses into a profit, and the short that time, the better! Here are a few reasons why opening your restaurant in an old space is the best choice:
Cost: Building anything from the ground up is costly. Not only do you have to seek out the location and purchase the land, but you're responsible for all of the labor and materials for the building itself. Choosing an old building - especially one that was a restaurant in a past life - eliminates the need for scouting locations and may be cheaper in terms of labor and material if it's set up in a way that is similar to your goal. The cost of renovating a restaurant can reduce start-up costs by as much as $500,000 over building from scratch. Those who currently have a restaurant and want to try something new may benefit from reworking the location they already have.
Time: Needless to say, Rome wasn't built in a day - and neither will your restaurant! While it'll inevitably take some time to design and reformat an old space, it may save you precious time in the long-run, as building from scratch will certainly eat up more days, weeks, or months.

Codes: Old restaurants had to pass health codes, so choosing a building that was a restaurant means that it may already come with proper plumbing, hood vents, fire suppression systems, and grease traps! Not only does this save you time, but it can save ample amounts of money.

Space: An old restaurant faced some of the same issues that you may such as space for parking, so you're probably set up with ample parking lot space if you're choosing an old restaurant! Similarly, the interior of the restaurant may also already mimic your goals in terms of the dining area and kitchen space. Utilizing an existing space can still allow you enough leeway to innovate the space while utilizing existing structure and utilities. Contact our design department to help organize and structure your renovated space!
While there are a ton of benefits to using a pre-existing restaurant space, there are also a few drawbacks:
Brand: You can't simply reopen a closed restaurant as-is, or you'll risk diminishing the value of your brand. Changing around the decor is a MUST, and you'll have to invest in signage and items to match your theme. Spend some time inspecting the current setup such as carpeting and dining area furniture, as much of this will probably need to be replaced.

Equipment: Sure, you can probably re-use a hood and save yourself some money, but they've probably either sold most of their equipment or have old and out-of-date equipment that's not fit for use. Consider what your restaurant utilizes the most and what equipment needs to be replaced, and speak with one of our consultants to help outfit your new kitchen.
In the end, using an old space for your new restaurant can certainly help boost initial success and is truly an efficient practice. Grant Phelan, 'calls it "Pincherizing," where they recreate the interior décor and install a new kitchen equipment package similar or exactly the same as what you would find at an existing Pinchers. It makes it easier to train employees moving from one restaurant location to another.' Consider the benefits and take a look around your local area for old restaurants that have gone out of business. It might be the perfect location for you!