Recipes: Summer Side Dishes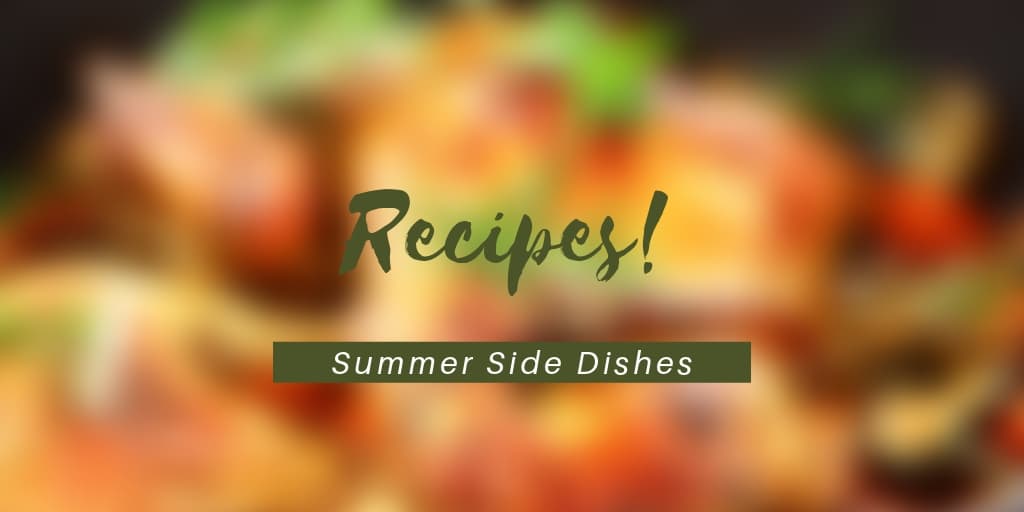 Freshening your menu for the summer months may not simply mean adding an extra dish. The sides that you offer can morph a meal from wintery comfort to a lighter fare! Consider that now is the time that many are also focused on their physique (bikini season!), so offering light, produce-based sides is sure to be a hit. If you're stuck on what to offer, here are a few blockbusters that are tried-and-true.
Grilled Steak Fries
Steak fries are a term used in America to specifically refer to potatoes cut in thick wedges and prepared like traditional French fries. By grilling these hearty sides, you can add a touch of summer! For an even sweeter twist, use sweet potatoes rather than your typical Idaho potato. This recipe from the Food Network is a crowd-pleaser!
Ingredients
6 large sweet potatoes

Salt

5 tablespoons olive oil

6 cloves garlic, finely chopped

2 teaspoons finely chopped fresh thyme leaves

1/4 teaspoon red chili flakes

2 tablespoons finely chopped fresh flat-leaf parsley
Directions
Place the potatoes in a large pot of cold water, add 2 tablespoons of salt and cook until potatoes are tender, but still firm, about 15 minutes. Drain and let cool slightly.

Heat the grill to high.

While the potatoes are cooling, heat 2 tablespoons of the oil in a small saute pan on the grates of the grill. Add the garlic, thyme and chili flakes and cook until the garlic is just soft, about 45 seconds. Remove from the heat.

Slice each potato in half lengthwise then slice each half into 3 or 4 wedges, depending on the size. Brush the wedges with the remaining 3 tablespoons of oil and season with salt. Grill until lightly golden brown and just cooked through, about 6 minutes. Remove to a platter and immediately toss with the garlic mixture and chopped parsley.
Coleslaw
With a history dating back to 1770, coleslaw is an 'oldie but goody'. Countries from the US to Italy and Sweden boast their own favorite versions, but all involve a base of raw cabbage and a vinaigrette of sorts. Geoffrey Zakarian offers a delicious summer take on the traditionals: Gingered Coleslaw with Golden Raisins.
Ingredients
1 small head savoy cabbage, cored

1 large carrot

3 tablespoons mayonnaise

1 tablespoon finely minced ginger (from one 1-inch piece)

1 1/2 teaspoons finely minced garlic (from 1 small clove)

1 tablespoon unsalted butter

1/4 cup golden raisins

1 tablespoon sherry vinegar

Fine sea salt

Sugar

Freshly ground black pepper
Directions
Shred the cabbage and julienne the carrot (cut into thin slivers).

Combine in a bowl with the mayonnaise, ginger and garlic and mix well.

Heat the butter in a medium skillet over a medium flame. Add the raisins and cook until soft and golden brown, about 2 minutes.

Mix the warm raisins into the slaw and add the vinegar and salt, sugar and pepper to taste.

Cover and refrigerate until ready to serve.
Fresh Corn
Some restaurants may simply offer boiled corn on the cob as a side dish (which is a great option in and of its own right!). Maize, domesticated in prehistoric times and brought to America around 2500 BC, has withstood the test of time and is still a summer favorite for Americans today! Let's branch out and take a look at a different alternative to a corn side dish. This recipe for Fresh Corn Salad comes from Ina Garten's 1999 The Barefoot Contessa Cookbook.
Ingredients
5 ears of corn, shucked

1/2 cup small-diced red onion (1 small onion)

3 tablespoons cider vinegar

3 tablespoons good olive oil

1/2 teaspoon kosher salt

1/2 teaspoon freshly ground black pepper

1/2 cup julienned fresh basil leaves
Directions
In a large pot of boiling salted water, cook the corn for 3 minutes until the starchiness is just gone.

Drain and immerse it in ice water to stop the cooking and to set the color. When the corn is cool, cut the kernels off the cob, cutting close to the cob.

Toss the kernels in a large bowl with the red onions, vinegar, olive oil, salt, and pepper. Just before serving, toss in the fresh basil. Taste for seasonings and serve cold or at room temperature.