Warewasher/Glasswasher/Dishwasher Checklist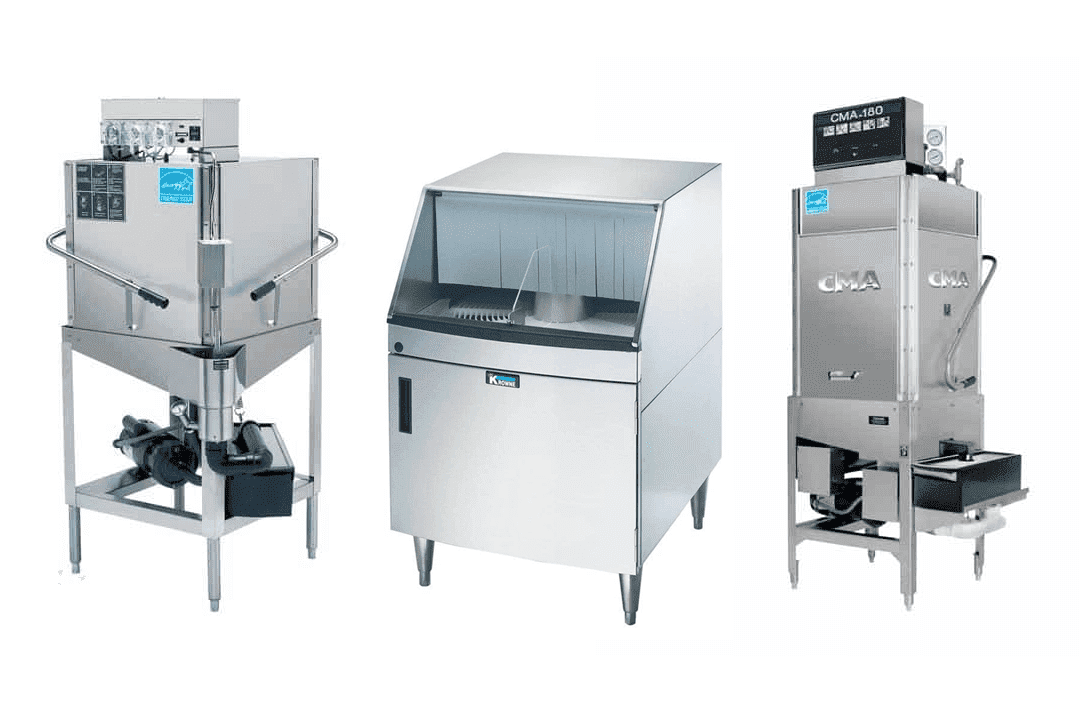 Here is a helpful checklist to assist you in making a hassle-free purchase.
Verify that the unit will fit through all doors and hallways. Confirm elevator capacity if an elevator is needed to move the unit to higher floors.

Review product dimensions and any clearance requirements to ensure that you have adequate room to accommodate the unit. Additional space is typically required to allow the unit to "breathe" and run properly. Consult the specification sheet or the product listing for information.

Make sure your facility meets the voltage and amperage requirements to safely operate the unit. Check the specification sheet and product listing for information.

A water line is required and should be installed close to where the unit will be installed.

A

condensate hood

may be required. Make sure to check and follow all applicable local codes.

If you don't have the ability to duct out a ventilation hood, consider purchasing a ventless unit instead. Keep in mind that ductless hoods will require filter change every three (3) to six (6) months.

To prevent the buildup of lime, sediment, and other impurities that can sully the taste of the food or drink and damage the unit, add a

water filter

. If you have existing steam equipment in your kitchen, your new unit might require a separate water filtration system.

If you are located in a hard water area, a

water softener

will be highly useful in ensuring that the flavor of the foods cooked from the equipment will be free from minerals.
Remember: To avoid inconvenience, open the package when it arrives and inspect for damage. Never sign for a shipment that looks like it was damaged either inside or outside of the packaging. If damaged, take photos that show the damage. Refuse shipment if damage is not something you are willing to accept.
Have any other questions or concerns? Please contact our sales consultants and we will be more than happy to assist you!