Apps for your Restaurant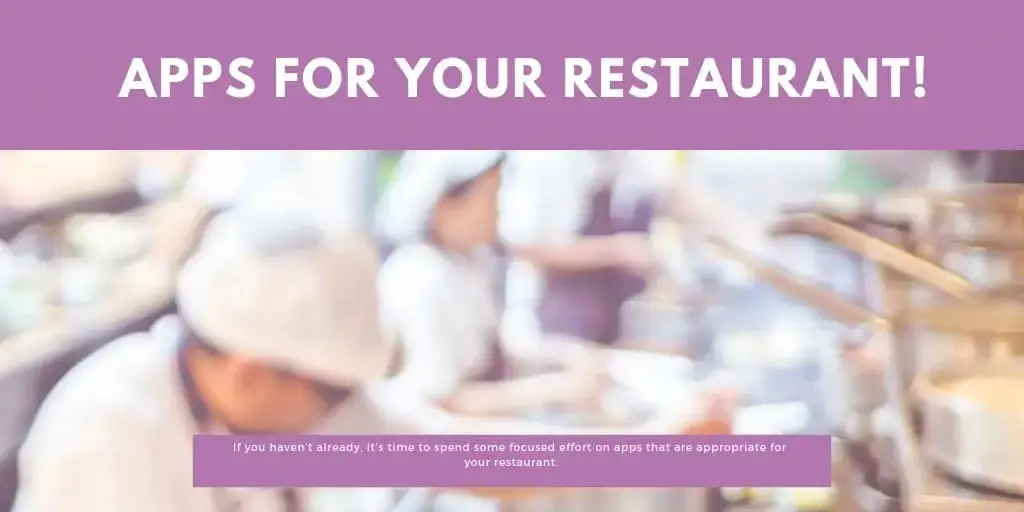 We live in an age of digitization - where patrons can check ratings, browse photos, and navigate through a multitude of customer reviews before ever setting foot in your brick and mortar restaurant. Rather than getting carried away at the mercy of your patrons, it's time to take control and be an interactive player by using and being involved in phone applications for the foodservice industry. Not only can your restaurant benefit in business, but the organization in back-of-house operations can also be streamlined! If you haven't already, it's time to spend some focused effort on apps that are appropriate for your restaurant.
Mobile Ordering
While many pizzerias and carry-out restaurants have already taken advantage of online ordering, some have missed out on the benefits of mobile apps. Computers have been a favorite for online ordering in the past, but with a majority of Americans carrying an internet-connected mobile device with them at all times, much of the 'online ordering' is now done through mobile apps! FastCasual.com notes that ChowNow is one of the most widely-used apps for this, boasting simple interfaces and streamlined ordering processes. 'ChowNow – a commonly used restaurant app – uses mobile, social and Web technologies via a platform focused on online ordering. For a setup fee and monthly charge, restaurants can take orders through a Facebook app, mobile app or tablet app. Immediately after customers place their order, an alert appears on ChowNow tablets so a quick response can be given about how long the order will take. The order is then processed like any other order.'
Online Reservations
Most restaurants make it easy for guests to reserve their spot during busy times by reserving their table via phone or by coming into the joint ahead of time and claiming their timeslot. With many consumers looking for even easier ways to reserve their table, many apps have created ways of reserving tables simply by clicking a button. Not only that, but hostesses can utilize some of these apps to 'buzz' the guest when their table is available! It's just another way to cut out some of the hassle for patrons. Some good apps for this are Urbanspoon or Rezbook.
Back-of-House Operations
While restaurant apps many times are targeted to patrons, your back-of-house operations can also benefit! Take FreshPoint, for example. This app is designed to help you stay educated and up-to-date on food products. Or try PartsTown, which stores thousands of foodservice equipment manuals online for easy access.
Make Your Own!
Rather than simply using third-party apps to reach customers, consider creating one for your restaurant. FastCasual.com recommends, 'working with companies like 99 Apps and My Menu Mobile to develop apps, mobilize websites, give flexibility to online menus, add special offers and embed maps.' Take a look at what other companies who have created their own apps are doing to get your creative juices flowing!
At the end of the day, your restaurant and your menu will speak for itself. Don't forget to APPly yourself in the digital world! After all, it's yet another way to reach your customers.