From Online Traffic to Brick-and-Mortar Sales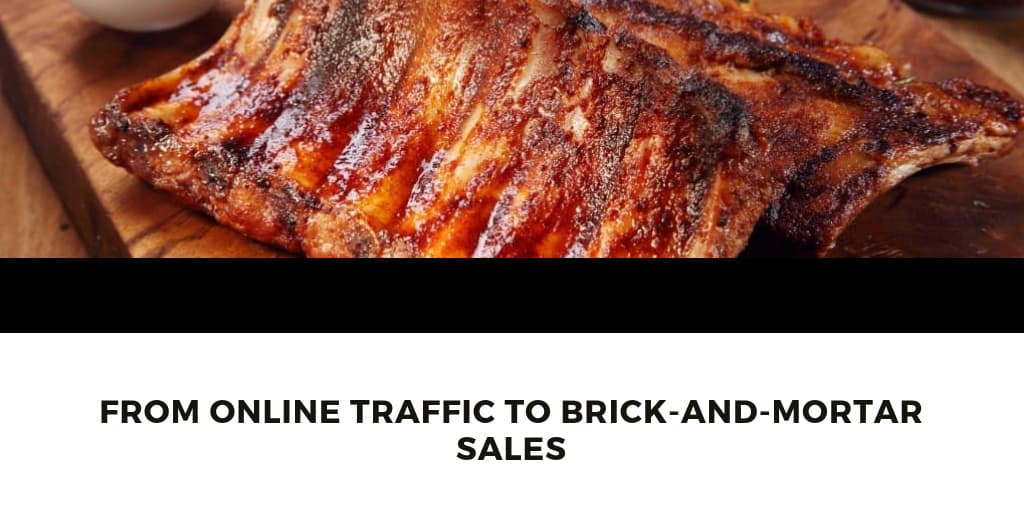 Restaurant owners have found that marketing their presence online on social platforms helps to generate traffic and promote your brand, but many still struggle with bridging the gap between their online and offline worlds. At the end of the day, no matter how much effort, time, and money you invest in social media marketing, if sales aren't improving, then you've failed to bridge that traffic gap! The end goal is to increase sales, and while there's no sure-fire way to translate online buzz to actual sales, there are a few things you can do to get your customers off of their computer and into your restaurant.
Timing is everything! Grow online customer bases before major holidays and events. If there's ever a time to ramp up your social media efforts, then right before a holiday is the time to do it. Consumers are likely to actually attend an establishment when there's special reason to do so, and you'll be more likely to see those online faces in person on those days. Growing your online presence right before major holidays can keep your restaurant in customers' minds and your food on their plates! Part of this technique involves ramping up any discounts or deals as well to give those who are on the fence yet another push to come see you during special days.

Target your ideal customer. Sure, you may have hundreds of Facebook fans or Twitter followers, but quantity is not always quality, and those followers may not actually be the type of customer to visit your restaurant. By targeting your ideal customer, you'll be able to acquire an online following that has a higher likelihood of translating into online sales. You can use search engine data that relates to your restaurant to tap into those key groups of users.

Stage in-store specials and promote online. Online users can be lured into your establishment through business-savvy and customer-friendly baiting techniques. Utilize hidden discounts where customers must come into the store to find out what theirs is, and open up special pricing or hours for those who mention your online profile. This helps build loyalty in your online community and gains foot traffic to those who may have never been in your establishment.

Get your in-store traffic to follow your social media activity! They can tap into networks of users that may have never connected with you, and those previously unreachable users could be potential sales! "If you're getting people into your store and to follow you on Instagram, like you on Facebook or give you their email and mobile message numbers," says Sara Kowal, vice president of innovation for digital rich engagement agency HelloWorld, "then you can continue to build off the momentum from Small Business Saturday going into the holidays."
Some form of online marketing is truly a necessity in the modern restaurant business. Make sure yours is translating into sales, and foster those relationships to promote your brand!
DAMON SHRAUNER
Sales Consultant
E Friedman Associates Inc
T: 516-882-1955
D: 712-389-6805
F: 605-782-9015
damon@ckitchen.com