RECIPE: Chili for Chilly Weather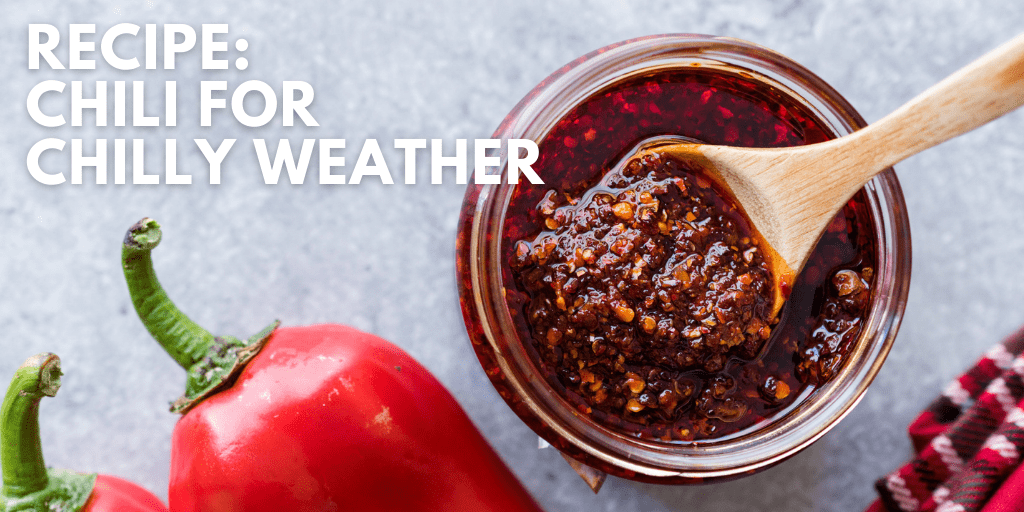 A spicy stew containing beans, meats, spices, and any number of veggies that is a sure-fire hit for chilly weather is chili. Recipes provoke disputes among aficionados, some of whom insist that the word "chili" applies only to the basic dish, without beans and tomatoes. Chili itself has evolved since its early days of dried beef, suet, dried chili peppers and salt, which were pounded together, formed into bricks and left to dry. Nowadays the soupier offspring of the original chili ancestors is enough to attract folks from around the country for chili cookoffs and other festivals dedicated to the dish. Here's a recipe to get your chili-making endeavors off the ground just in time for cold weather seasons.
This chili recipe comes from Food.com. While it only serves 6, the ingredients can be easily altered for restaurant-sized bulk portions. You can also substitute different local meats like venison when in the season for a truly unique dish.
INGREDIENTS:
1 lb ground venison or 1 lb ground beef or 1 lb ground turkey

2 onions, diced

1 green pepper, diced

1 tablespoon jalapeno, finely chopped

1(14 ounces) can Mexican-style tomatoes (like Rotel)

2(8 ounce) cans tomato sauce

2 tablespoons cumin

2 tablespoons chili powder

1 teaspoon salt

1⁄2 teaspoon cayenne pepper

1⁄2 teaspoon paprika (smoked if you can find it)

1(14 ounce) can kidney beans, drained and rinsed

1(14 ounce) can black beans, drained and rinsed

1 cup water
Toppings:
sour cream

cheddar cheese

green onions
DIRECTIONS
Cook ground meat with onions and peppers in the dutch oven.

Drain excess grease and add tomatoes, seasonings, and water, bring to a boil.

Add beans, cover and simmer 1-2 hours.

Serve with toppings.
DAMON SHRAUNER
Sales Consultant
E Friedman Associates Inc
T: 516-882-1955
D: 712-389-6805
F: 605-782-9015